Super League chairman Florentino Perez insists his concept is "not dead," despite the majority of clubs pulling their opposition, claiming those clubs "have not left yet."
Perez is president of Real Madrid and the driving force behind the failed Super League project, and retains delusions that the competition could still go ahead.
As it stands, Real are still 'in' the Super League, though Liverpool, Man City, Chelsea, Man United, Tottenham, Arsenal, Atletico Madrid, AC Milan and Inter Milan have all formally backed out.
That would leave only Real, Barcelona and Juventus as founding clubs, though in an interview with Spanish radio show El Larguero, Perez has insisted the Super League "is not dead."
"The founder clubs believed in this project. It is not dead. We will keep working," Perez is quoted by The Athletic's Dermot Corrigan.
BBC Sport cite Perez as claiming the 12 clubs are still legally committed, adding: "You cannot get out of the contract like this – they are binding contracts."
The 74-year-old inferred that Man City "were not convinced" when they initially agreed to join the Super League and "that spread to the rest," according to the Guardian.
"Then the avalanche started, the Premier League 'heating things up'. They said: 'We're going to pull out for now'," he continued.
He later said: "The owners are mostly not English. They're not in it to make money, they have teams in America, love sport and they found themselves in a position they didn't expect. They're old, they got scared."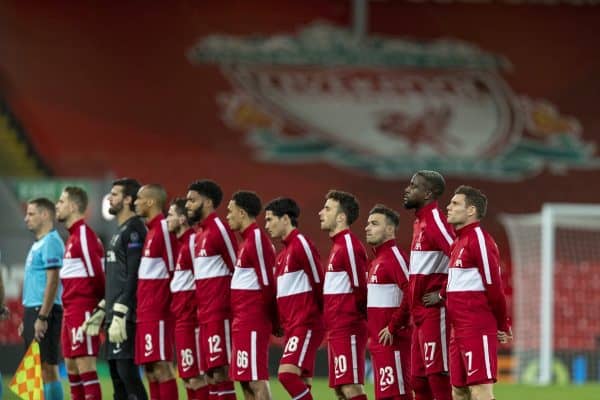 As per Corrigan, Perez conceded that "maybe we can change it a bit," opting for an entry system closer to the current Champions League.
"Maybe we can change it a bit – that the top four in England enter, the top four in Spain," he said.
"The important thing is that the big teams play each other, so the kids will watch football."
Appealing to a younger generation with shorter attention spans is the cause Perez appears to be nailing his badge to, but there is an overriding greed that underpins his delusion.
"Somebody has to give us another format, to earn more money. As without earning more money, this will all die," he claimed.
Fortunately, without clubs like Liverpool – who have pulled out, regardless of Perez's claims – the Super League will itself die, leaving the Spaniard clinging to a pipedream.