Jurgen Klopp has revealed that Trent Alexander-Arnold will miss Liverpool's clash at Nottingham Forest with a hamstring injury, also ruling him out for England.
The Reds have been in a particularly strong position of late with almost every player fit and available, but the issues are beginning to stack up again.
There is only one more game until the March international break, that coming away to Forest in the FA Cup quarter-finals on Sunday evening, and Liverpool will be without their right-back.
In his pre-match press conference on Friday morning, Klopp confirmed that Alexander-Arnold picked up a hamstring injury in the 2-0 win at Arsenal and will be forced to pull out of England duty.
He described it as "no good news" and while he could not offer a return date, confirmed it would be a matter of weeks rather than days.
"We obviously have a couple of issues from the last game – and before. People were ill, and I hope that I don't get the news that somebody is ill today," he told reporters.
"So far I didn't get that, but the boys come in slightly later.
"Trent is out with [his] hamstring, so he cannot be part of England as well. No good news. We will see how long that takes."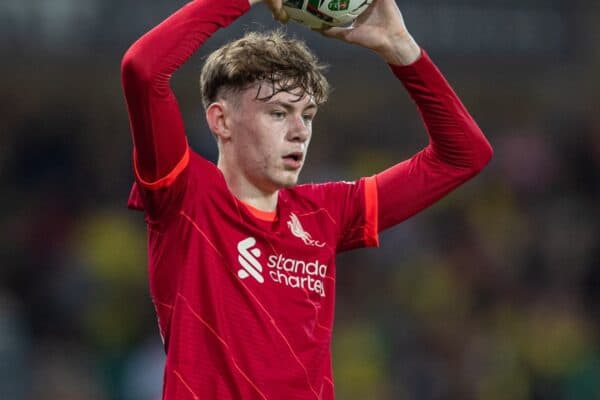 Klopp was later asked about his task in replacing Alexander-Arnold, admitting that it was "difficult" and suggesting that, if James Milner is not back from his illness, either Joe Gomez or Conor Bradley will start.
"We will see how long it will take. To replace Trent is difficult – but possible, we always did it," he continued.
"[We can replace him with] Milly, when he's not ill anymore, we have obviously Joe, theoretically we can change systems as well.
"So we have a couple of options. If you have a look in the past, when Milly had to step in he did incredibly well – he just has to be available, then that's fine.
"How Milly will be for Sunday, I don't know in the moment. If not, maybe we have a very young solution, which is fine as well, or Joey.
"We will have a look, but the way he plays, I don't know any player in the world who plays like Trent, so that would be difficult to find a one-for-one replacement."