Manchester City boss Pep Guardiola has dismissed the suggestion his players must shoulder extra pressure by playing their next two Premier League games a day after Liverpool play theirs.
A 1-0 win in the lunchtime kickoff at Newcastle on Saturday lifted the Reds two points clear at the top of the table, but City leapfrogged back into pole position by beating Leeds 4-0 at Elland Road in the evening game.
City and Liverpool play the second legs of their respective Champions League semi-finals against Real Madrid and Villarreal in midweek.
They must both then refocus again on the domestic crown, with Jurgen Klopp's side set to face Tottenham at Anfield on Saturday and Aston Villa away the following Tuesday, while City play Newcastle on Sunday before Wolves at Molineux on the Wednesday.
"I would say that always we play later, after them," Guardiola said. "The pressure is not too complicated to analyse.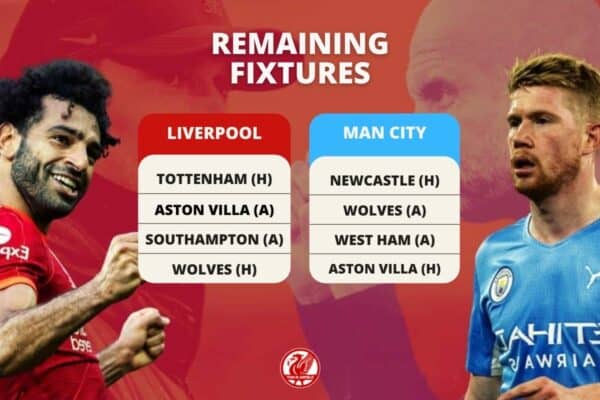 "They play before; they are going to win all their games. We have expected that for a long time. All we have to do is win our games.
"When that happens, they are going to congratulate us. If it doesn't happen, we are going to congratulate them."
Guardiola continued: "Both teams fought face to face over the last few years and it is still a privilege and an honour to try to make back-to-back [titles] and try to make a fourth Premier League in five years.
"I know Liverpool is nicer with history, but it is not bad what we have done."