The break between last season and the next was a needed one, but with Jurgen Klopp's side on the cusp of their return, there is plenty to look forward to during pre-season.
Five weeks after Liverpool's season came to a close in Paris, they will reconvene at Kirkby to commence their preparations for 2022/23.
It is to be a busy schedule for the Reds with just 33 days between the pre-season start on July 4 and their opening Premier League game at Fulham on August 6.
In that time, they will take trips to Thailand, Singapore, Austria, Germany and then make a return to England for two further games, making for another busy summer ahead.
With six friendlies confirmed, three new signings and a fresh start to go on a trophy charge once more, we're not short of things to be excited about.
First sighting of the new trio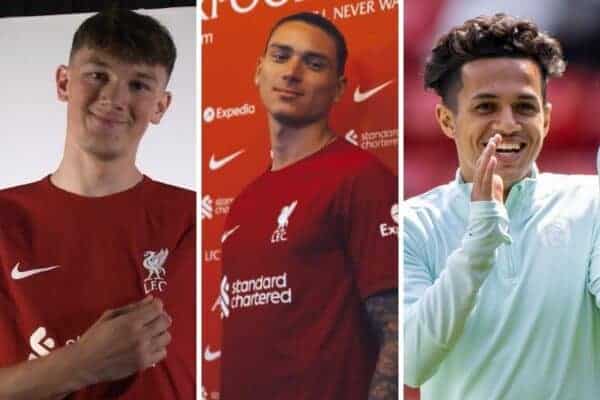 Liverpool love to get their business done early when they can, and we love it.
Fabio Carvalho, Darwin Nunez and Calvin Ramsay have all been added to the fold as the Reds acted proactively to land their targets, leaving fans to only be excited about what they will offer.
They each arrive with different expectations but all being on the younger end of the age spectrum ensures Klopp is not to expect the world from them straight away.
What will be interesting to see is where Carvalho starts initially, it is to be as part of the forward contingent so how will he gel with those around him and will we see a link-up with former Fulham teammate Harvey Elliott?
Then there is Ramsay, he's likened himself to Trent Alexander-Arnold in the attacking aspect of his game and it is to be intriguing to see what he can offer and how soon we could potentially see him in competitive games.
And the soon-to-be club-record transfer Nunez, he's more of a traditional forward that we've not turned to often but he looks to offer a new dynamic and the capacity for a system change…
A formation change?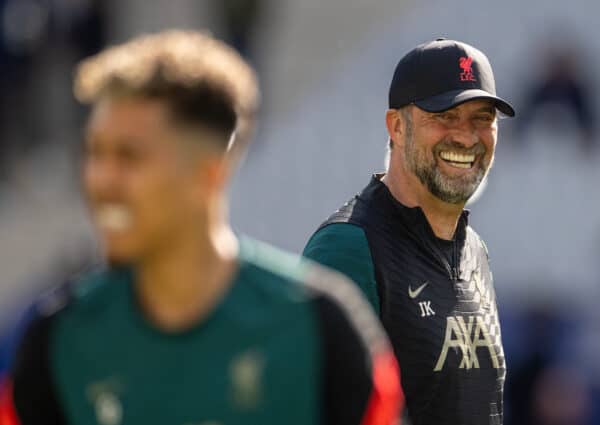 Speaking of system changes, we look set to get a glimpse at what Klopp has in store for us this season with tweaks certainly to come as a team can never stay stagnate.
Last season it was the "flexible right triangle" that was the obvious shift from the coaches and this time we could be headed for a look at a 4-2-3-1 formation.
We've seen it before throughout Klopp's tenure but not with any consistency, but Nunez's arrival could trigger a change as the Reds push for more unpredictability.
This could then answer our Carvalho question with the No. 10 role opening up, a position Roberto Firmino could also fill, as we've seen on occasion.
It's a time for experimentation and with a host of players to be involved, Klopp will not be short on options to see his new plans come to life.
A young gem to shine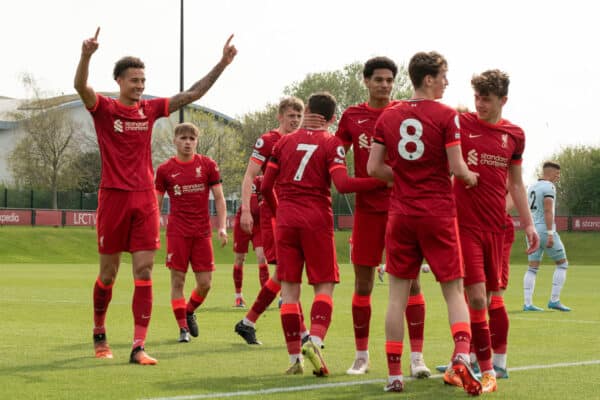 There's always at least one academy player that rises to the fore every summer, taking the chances provided and thriving as a result.
Last year, the likes of Tyler Morton, Owen Beck, Conor Bradley and Kaide Gordon worked shoulder to shoulder with the first team and they all then went on to make their debut during the season.
There is always the ethos at Anfield that if you're good enough, you're old enough and pre-season offers us that chance to see who could be next in line to give Klopp something to think about.
Could it be prolific under-18s forward Oakley Cannonier, Isaac Mabaya, Mateusz Musialowski, Stefan Bajcetic or a new youth recruit in Ben Doak?
Not long until we find out!
Steps for Jones and Elliott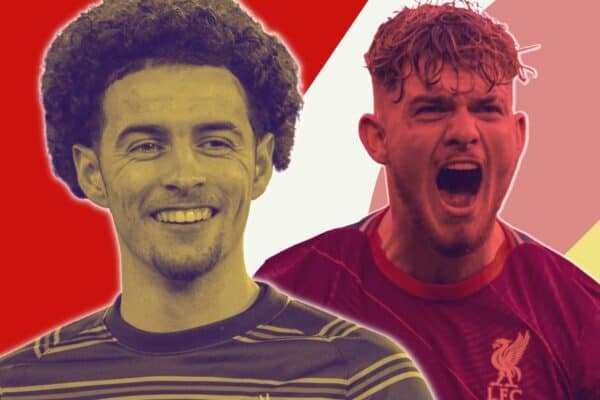 The 2021/22 campaign was interrupted for both Curtis Jones and Harvey Elliott.
The former saw an eye injury force him to sit out for 12 games, while Elliott's horror ankle injury sidelined him for nearly five months, offering a chance to start anew this coming season.
With another midfielder not expected to be added this summer, the pair will be asked to take another step up in their development and each has their own points to prove throughout pre-season.
Competition for places is fierce but both are more than worthy of a regular spot in Klopp's XI, but Elliott will be eager to showcase his game-changing ability while Jones the continuation of his maturing game.
It's far from make-or-break for either, but there is a real opportunity in pre-season for both to showcase that they can be readily turned to by the manager from the off.
The Reds back travelling the globe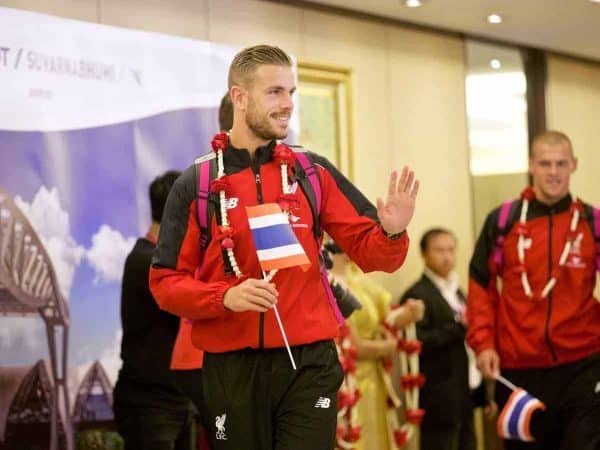 With the pandemic having forced Liverpool to remain closer to home in recent years, they finally have the chance to travel beyond Europe this summer.
It is to see the club enjoy their first pre-season tour in three years and their first trip to the Far East since 2017, with Thailand and Singapore on the agenda this time around.
Man United await in the former on July 12 and Crystal Palace in the latter on July 15.
It is also a chance for a lot of the Liverpool players to have arrived since the start of the pandemic to feel how far support for the club travels, and it will be some sight.
For overseas supporters, it's an incredible feeling to have your team come to where you are in the world and while it may only be a short trip, it is to be a memorable one for all involved.
A return to more normalcy is always welcome and this is just the ticket. Up the global Reds!