Gini Wijnaldum's frustrating move to Paris Saint-Germain has been cemented as the worst in Ligue 1 last season, with the ex-Liverpool man named 'Flop of the Year'.
The situation surrounding Wijnaldum's contract was a particularly troublesome one for Liverpool fans during his final campaign on Merseyside.
Upon his decision to depart on a free transfer, the Dutchman claimed he "didn't feel loved and appreciated" by a section of supporters.
"The media didn't help. There was a story that Liverpool made an offer, I didn't accept because I wanted more money and the fans made it like: 'OK, he didn't get the offer, so he doesn't try his best to win games'," he told the Telegraph in July.
"Then the results were not really good and everything looked like it was against me. Some moments, it was like: 'Wow, me again?'."
In response, Jamie Carragher argued that this stance was "not right," adding: "He wanted more money the club said no, that's football!"
Wijnaldum definitely has the money at PSG, with a reported wage of £165,000 a week after tax, but he will almost certainly feel even less "loved and appreciated" than he did at Anfield.
? | Ligue 1 Flop Signing of the Year – Georginio Wijnaldum (PSG)

We've combined votes from you the fans with our experts' views to pick winners in 16 categories for the 2021/22 campaign.

Every winner ?? https://t.co/4B4XiQJnhR pic.twitter.com/zqvNZu0IK2

— Get French Football News (@GFFN) June 14, 2022
After a season in which he clocked just 1,933 minutes over 38 appearances, of which only 22 were starts, the Dutchman has been named 'Ligue 1 Flop Signing of the Year' by Get French Football News.
With over 100,000 votes combined with the input of an expert panel, Wijnaldum 'won' the award by a "wide margin," having done "little more than look lost in PSG's midfield as his team played around him."
GFFN suggest that Mauricio Pochettino's use of the 31-year-old in various attacking duties left him "at a loss over what his exact role was supposed to be."
They describe the two goals he scored in the 2-2 draw at RB Leipzig in the Champions League Group stage as his "only meaningful contribution" throughout the campaign.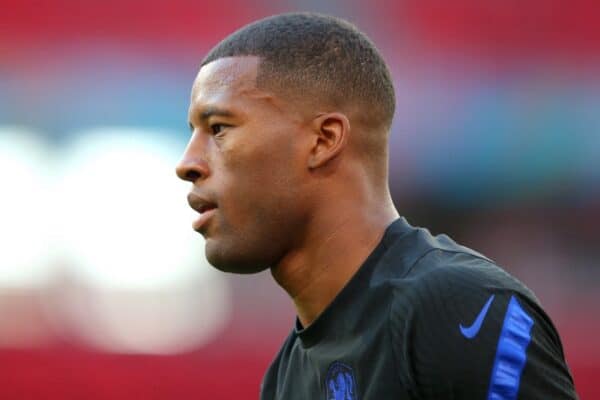 Not only has his reputation taken a hit at club level, but Wijnaldum's inactivity with PSG has also led to him dropping out of contention for the Netherlands.
It makes for difficult reading for a player who was so crucial to Liverpool's success under Jurgen Klopp, but it also paints a stark image of a player believing the grass was greener away from Merseyside.
Wijnaldum is clearly an extreme example, and the money will no doubt soothe his ailments, but it could be a message to those looking to push away from Klopp's squad in search of a different challenge.
PSG's No. 18 was linked with a return to the Premier League as early as January, and it would be no surprise if one materialised this summer – just not back to Liverpool!