Harvey Elliott's ankle dislocation curtailed what had been a promising rise at Liverpool – now fully fit, he could star for the Reds this coming season.
Last summer, there was some anticipation surrounding the ever-growing reputation of Elliott, returning from an impressive loan spell at Blackburn.
Still, not many predicted him to not only start three of the opening four Premier League games, including against Chelsea, but start them in central midfield.
He shone with a brave display in the 2-0 win over Burnley, and was even better in the 1-1 draw with Chelsea at Anfield, slotting in seamlessly.
Keeping Thiago on the bench, the Englishman provided guile and courage in midfield as part of the new-look triangle on the right-hand side with Trent Alexander-Arnold and Mohamed Salah.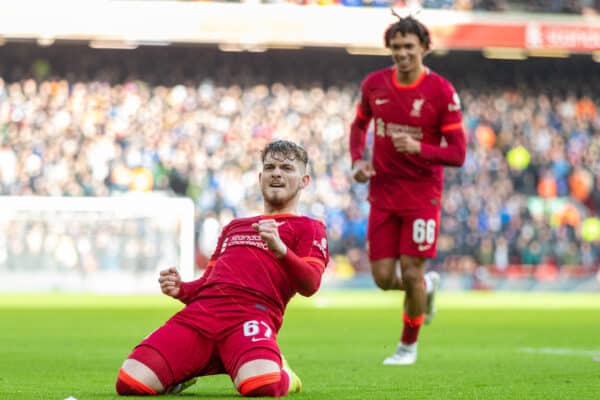 Sadly, Elliott's progress was cut short by a horror left ankle fracture-dislocation at Leeds and it was almost five months before he returned, scoring his first-ever Reds goal with a swivelling half-volley against Cardiff.
From that game onwards, though, he started just three times – only once in the league – and he was ineffective when thrown into the lineup away to Inter Milan.
The magnitude of the games post-Christmas required experienced heads, so it was invariably any three from Fabinho, Thiago, Jordan Henderson and Naby Keita used by Klopp.
Elliott himself accepted that his lack of intensity in training played a part in amassing just 336 minutes on the pitch following his injury return.
"It's been tough, there have been a few downfalls and I don't think I've played as much as wanted to since I've been back, but hopefully there are many years to come of me playing football," Elliott admitted to This Is Anfield in May.
"There were a couple of weeks where I wasn't training at my best, I wasn't performing to the best of my ability and I knew that in myself."
Because of that, the short attention span of modern football means Elliott's stock has fallen and he isn't considered a regular starter next season by some.
Those early-season appearances are proof that he can be, though.
Liverpool's Foden?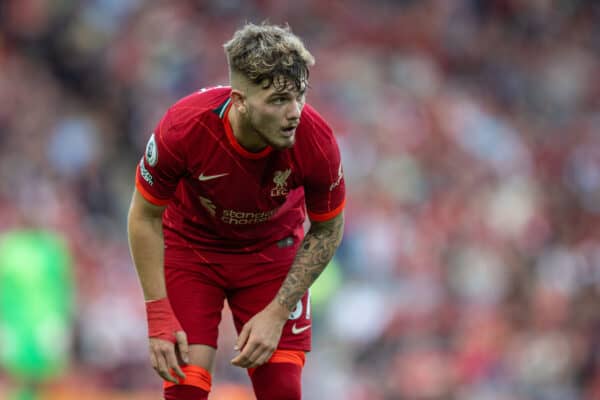 There are clear similarities between Elliott and Phil Foden, in terms of their playing style and pedigree.
Both short in stature but supreme in natural ability, they possess stereotypically wand-like left feet, thriving with a low centre of gravity.
They play for their respective boyhood teams and have both been earmarked as future superstars since secondary school age, so the comparisons are understandable.
In fact, Elliott should be looking at Foden as the perfect role model – someone who is three years his senior and who similarly had to bide his time before becoming a fixture in City's team.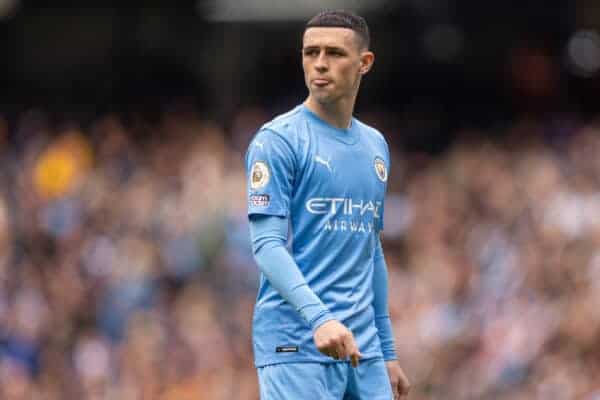 When Foden was 19, he was about to embark on a season that still only rendered nine league starts, but also 38 appearances in all competitions.
He wasn't the main man under Pep Guardiola, but in the two seasons since, he has won back-to-back PFA Young Player of the Year awards and become a leading player for club and country.
Elliott's career may not mirror Foden's by 22, but it is easy to envisage his 2022/23 campaign being similar to the latter's 2019/20, in terms of impact and playing time.
Somewhere close to 40 appearances in all competitions would be considered a success, as long as his creative numbers are healthy.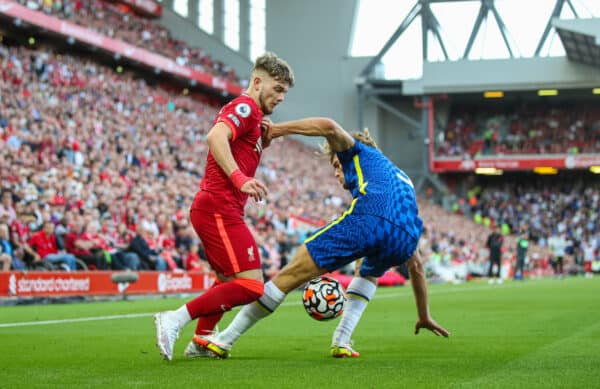 Elliott has the ability to open up defences and add a new dimension to the midfield, while his pass completion rate in the league last season (84.3%) was superior to Jordan Henderson (83.8%), James Milner (83.2%) and Alex Oxlade-Chamberlain (78.9%).
Consistency will come with time, but Klopp has called him a "fearless boy" and will know he has a jewel up his sleeve – someone with that healthy dose of arrogance that is required in elite footballers.
One year older and even more comfortable in his surroundings, this could be Elliott's moment to go up a gear.
New gear, competition & system tweaks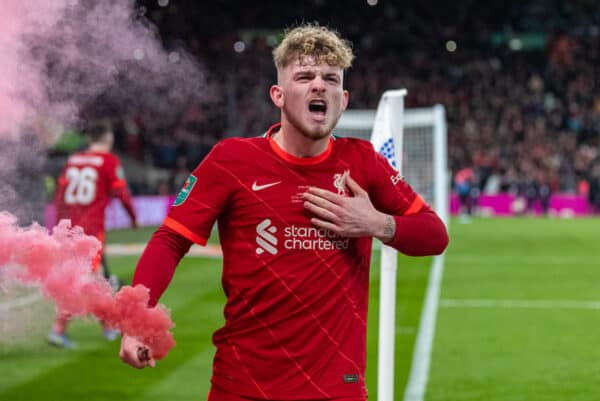 Liverpool fans love a transfer soap opera and the current talking point is the Reds not signing another midfielder this summer.
While that is causing plenty of ire, especially with Milner, Thiago and Henderson now in their 30s – Fabinho and Oxlade-Chamberlain turn 29 this year, too – Elliott could feel like a new signing.
He will be well-rested after enjoying a summer holiday, while a full pre-season can only bode well.
Now expected to take the No. 19 shirt, this suggests that Elliott's squad status is naturally enhanced and that he is considered a regular part of Klopp's plans.
Away from his No. 8 role in a 4-3-3 system, there is also the potential for him to be used in a 4-2-3-1, should Klopp opt to switch his formation.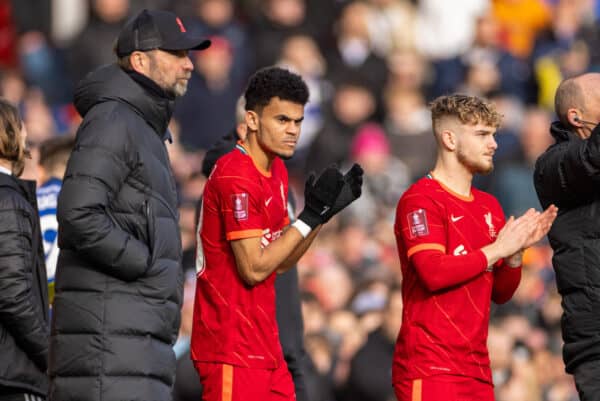 Elliott has the guile to thrive as a No. 10 in front of a double pivot, allowing him more freedom, providing chances for the front three.
His fruitful spell at Blackburn saw him score seven goals and register 11 assists in the Championship – a superb effort in a tough league, especially as a teenager.
Elliott's versatility means he is also capable of doing a job in a right-sided attacking berth, as was predominantly the case at Ewood Park.
He lacks Salah's electric pace and dynamism, which is a drawback, but that natural ability to drift inside and create space for Alexander-Arnold can make him a good option there.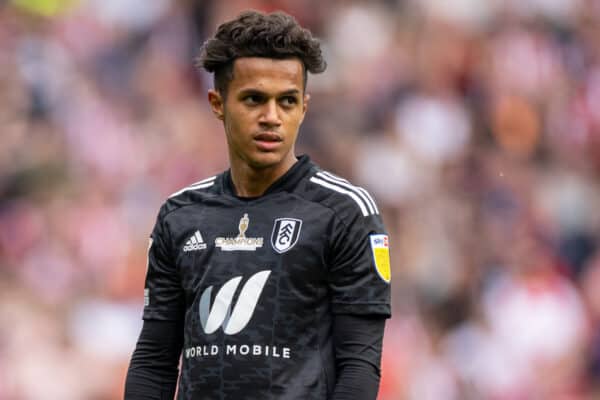 The signing of Fabio Carvalho will immediately make midfield competition greater, with the 19-year-old starting 32 of his 33 appearances in the No. 10 position last season.
But their shared experience coming through the youth ranks at Fulham could see an exciting tandem form at Liverpool.
Greg Cruttwell, the founder of Carvalho's youth club Balham FC, believes that he suits Klopp "down to the bone," and Elliott himself told This Is Anfield that he is a "great kid as well as a great player."
It is easy to forget about Curtis Jones, too, and he is another who should be expected to take another positive leap in the right direction.
Elliott is a raw player who is still learning, and while moments of magic are to be expected, so are learning curves along the way.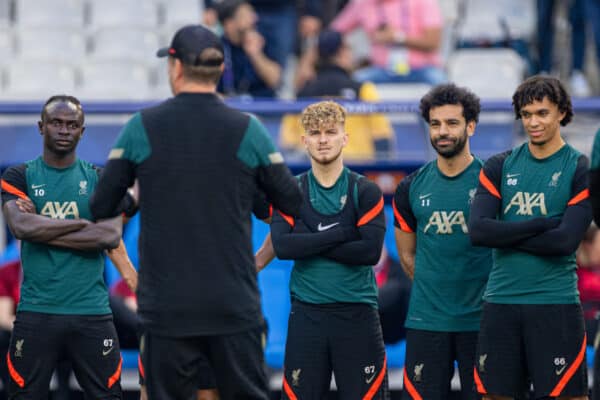 Frustrating displays are to be expected, as was the case with a teenage Steven Gerrard, but Liverpool have a special young player who would already be a more cemented figure had injury not occurred.
Expectations and excitement surrounding him should be great, given his talent.
And while a new midfielder still wouldn't go amiss, the Reds may already have a secret weapon ready to explode.