As Liverpool begin their preparations for 2022/23, we revisit some classic pre-season memories – including three goalkeepers trying out new positions.
New signings on show, shiny new kits, world tours and breakout performers – just some of the things we all associate with pre-season.
It can be a time of great excitement for supporters, as players reconvene and prepare for a completely fresh start. A new era, if you like.
This summer, there are just 33 days between Liverpool's first pre-season match and their Premier League opener against Fulham on August 6.
However, with trips to Thailand, Singapore, Austria and Germany all scheduled, there's plenty to unfold before the real business begins.
Here, we take a look back at some famous Liverpool pre-season memories.
Pepe Reina in midfield!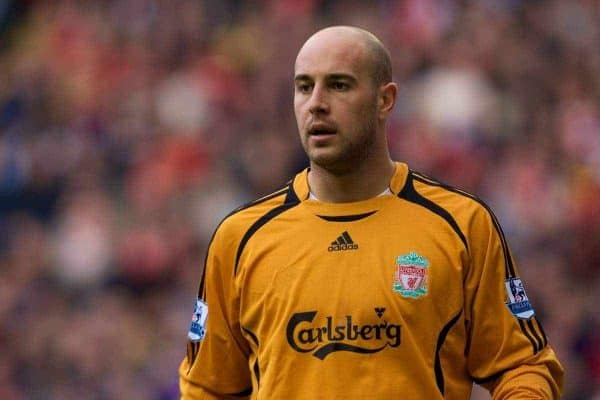 When Luis Garcia and Fabio Aurelio pulled up with injuries in Liverpool's pre-season clash with Kaiserslautern in 2006, Rafa Benitez had a decision to make.
Though he had already made all of his substitutions, he would have been allowed to bring Robbie Fowler – who had already gone off – back onto the pitch.
Instead, he gave goalkeeper Pepe Reina a runout in midfield.
The Spaniard wore Xabi Alonso's No. 14 shirt and had two opportunities to score, in a game the Reds would go on to lose 3-2.
Pre-season at its glorious best.
When Klopp's Mainz hammered Rafa's Liverpool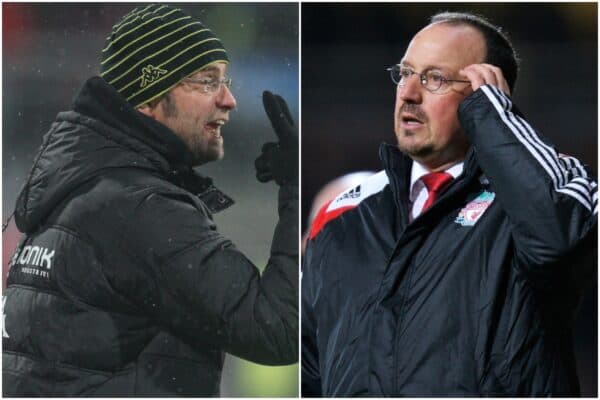 In the same summer, Benitez's Liverpool – on the back of an FA Cup win – took on a plucky Mainz side in Germany.
Their manager? A 39-year-old Jurgen Klopp.
Benitez named his strongest side of pre-season, including starts for Alonso, Steven Gerrard, Jamie Carragher, Sami Hyypia and new signings Jermaine Pennant and Craig Bellamy.
Klopp's Mainz came away 5-0 winners, with all five goals coming in the second half, including three in five minutes.
Don't go, Xabi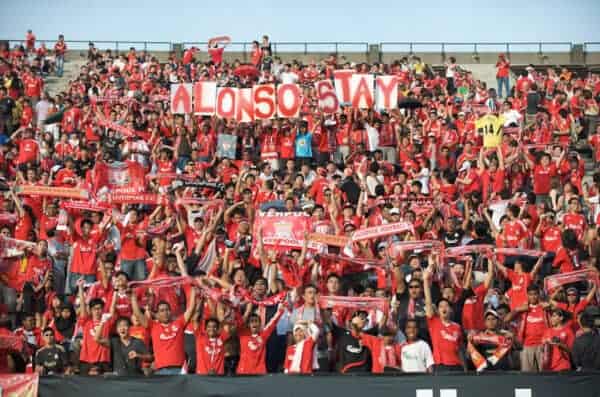 The summer of 2009 saw Benitez's Liverpool travel to Asia to take on the Thailand and Singapore national teams.
It was also a summer of speculation centring around the future of Alonso.
Banners begging the Spaniard to stay at Anfield were scattered across the stadiums for both matches, but supporters' pleas would prove unsuccessful, with Alonso joining Real Madrid for £26 million later that summer.
That TV documentary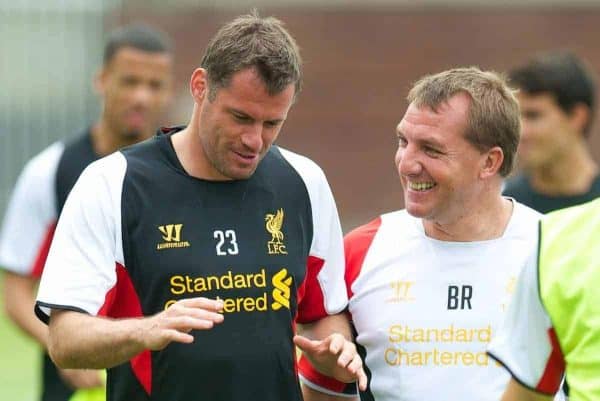 Somehow, this summer marks 10 whole years since 'Being: Liverpool', the documentary that captured Brendan Rodgers' first pre-season at the club, aired for the first time.
"You said 'steady'" and "Jonjo Shelvey, king of the golf" are just two of the famous lines that still, to this day, will send shivers down the spines of Liverpool supporters when they look back at this.
How far we've come.
The best You'll Never Walk Alone ever?
In 2013, Liverpool's first-ever match in Australia began with a spine-tingling rendition of You'll Never Walk Alone, sung by the record crowd of 95,000 inside the famous Melbourne Cricket Ground.
A video simply titled 'BEST YOU'LL NEVER WALK ALONE EVER!!!' has now racked up over 20 million views on YouTube. Special.
Benteke's debut stunner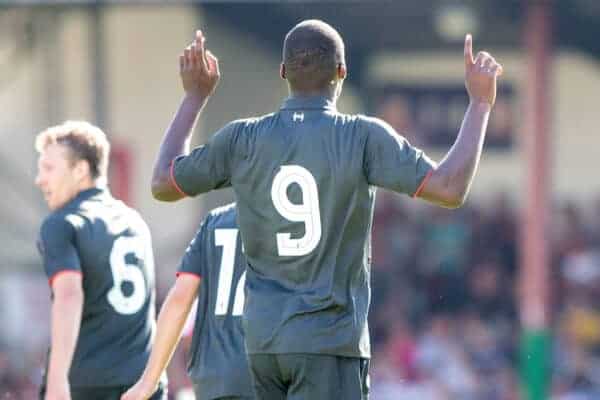 Admit it, you were excited when you saw this goal.
After Liverpool had splashed out £32.5 million to sign Christian Benteke in 2015, the Belgian netted after a superb turn and volley on the edge of the area on his first outing against Swindon Town.
That was about as good as it got for the striker, who was moved on to Crystal Palace after Klopp's appointment one year later.
"We are here because we want to leave Mama here"
When LFCTV decided to give Mamadou Sakho a GoPro as the Reds toured Alcatraz during pre-season 2016, they weren't to know that he would be sent home by Klopp days later.
The video did offer some insight into Sakho's disciplinary issues, with Klopp revealing the Frenchman had been late to report for a flight the day before.
"We are here because we want to leave Mama here," Klopp joked.
Days later, Sakho was exiled from his squad for good.
Shamal George up front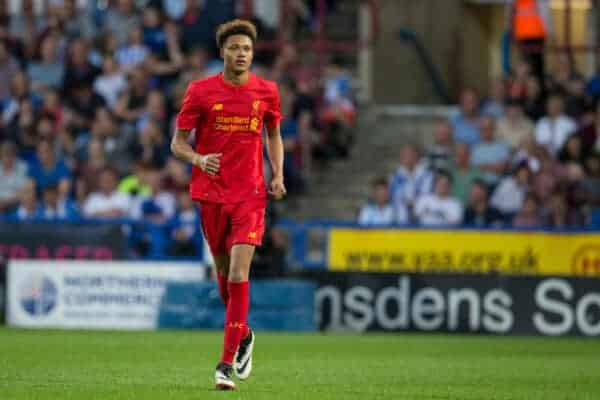 Not the first and not the last time we'd see a Liverpool goalkeeper playing outfield during pre-season!
In a friendly at Huddersfield, Klopp brought on 18-year-old goalkeeper Shamal George as a striker, after Lucas Leiva was taken off injured and there were no outfield players left on the bench.
It would turn out to be George's only first-team appearance of any kind for the club.
Shaqiri's debut bicycle kick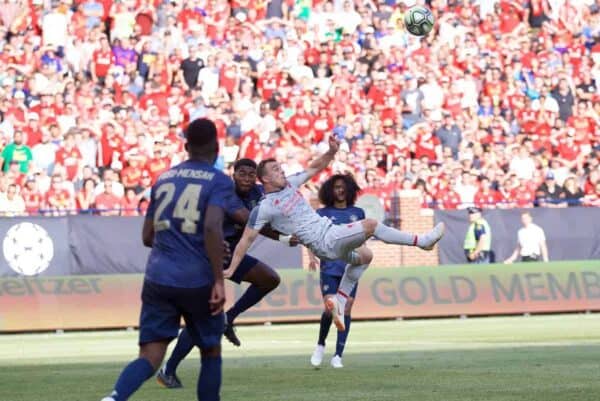 The summer of 2018 saw Swiss attacking midfielder Xherdan Shaqiri arrive from Stoke – and he announced himself to the Liverpool faithful in the best way possible.
In a pre-season clash with Man United in the US, Shaqiri scored the most remarkable of overhead kicks as the Reds ran out 4-1 winners.
Have you ever seen a better debut goal?
Atherton in attack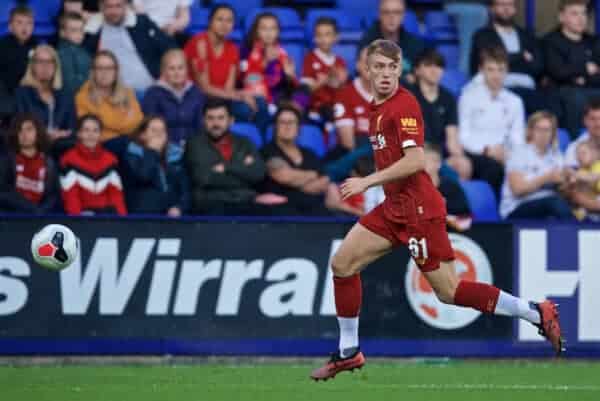 July 2019 saw another Liverpool goalkeeper given a chance as a striker. This time it was Dan Atherton's moment to shine.
In the Reds' 6-0 pre-season win over Tranmere at Prenton Park, Klopp was forced to bring on Atherton as a replacement for Paul Glatzel, who sustained a knee injury in the second half.
Wearing Colombian full-back Anderson Arroyo's No. 61 shirt, he slotted in alongside Divock Origi, who had been the Reds' hero in the Champions League final months earlier.
If there's one thing we've learned about pre-season, it is to expect the unexpected!