Fabio Carvalho has outlined his lofty ambitions after swapping Fulham for Liverpool this summer, with the 19-year-old aiming to become the world's best.
There is no shortage of confidence in the Reds' new No. 28, who has arrived in a deal worth up to £7.7 million, joining Jurgen Klopp's first team.
The teenager, who moved to England from Portugal as an 11-year-old, spoke brilliantly throughout his first interview with LFCTV, with one clear statement shining through.
While he joins as a young prospect, Carvalho is looking to become the best player in the world at Liverpool.
"I feel like to be the best player in the world, you have to play with the best," he said.
"That's what I'm here to do."
One of the key influences in aiding the attacking midfielder in his pursuit of greatness is Klopp himself, who Carvalho attests was central to his decision to sign for the club.
"One of the main reasons that I joined is because of him," he continued.
"I've seen what he's done to develop players to the next step and I'm sure he's the right person to do so with me."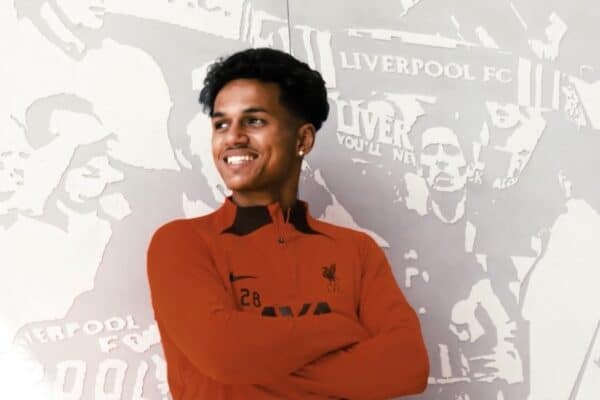 It is unclear whether Carvalho will take up a regular starting role immediately, with it rare that new signings adapt so quickly to the demands of Klopp's system.
But the Portuguese is looking to soak everything in from the world-class team-mates he will be joining from the first day of pre-season on Monday.
"There are some big names and I'm looking to make a big name for myself as well," Carvalho added.
"There are big players and I'm just looking forward to learning from every single one of them, from their different experiences.
"I think they will be able to help me and hopefully I'll be able to help them."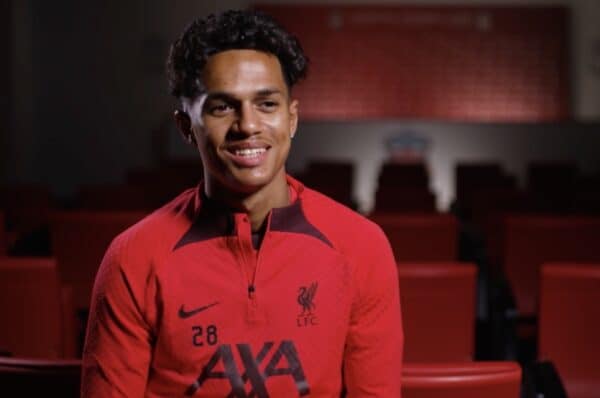 One of those to return later in the week is Mohamed Salah, fresh from signing a new three-year contract to become the club's highest-ever earner, having earned the status as one of the all-time greats.
"I'm happy he's signed a new deal as well, because he's one of the best in the world and I want to learn from him," the youngster said.
"I'm sure all the fans are happy and hopefully we can win many trophies this year."
To wrap things up, Carvalho set out his targets for the future: "To win as many trophies as I can at Liverpool and be the best in the world."