Some have suggested that Mohamed Salah's new £350,000 a week contract could cause a divide among his Liverpool teammates, but Jurgen Klopp doesn't envisage any problems.
Salah's new deal will make him the highest-paid player in Liverpool's history, a big commitment to a player who turned 30 earlier this month.
It had appeared that this could be Salah's final season with the Reds, with the Egyptian entering the final season of his previous contract in 2022/23.
However, on Friday, the club shocked supporters with the announcement that Salah had finally put pen to paper on a new deal that will keep him at the club until 2025.
There have been questions as to whether such a big financial commitment to a player entering his 30s is such a wise move, but writing in The Athletic, Simon Hughes has shed some light on Liverpool's decision.
?? The ???? is still to come, strap yourselves in! pic.twitter.com/aycY7ZrhFI

— This Is Anfield (@thisisanfield) July 1, 2022
It's been suggested that Salah's £350,000 a week wages could lead to problems when negotiating new contracts with other Liverpool players and their representatives, with the wage structure showing some flexibility.
But Hughes reports that Klopp is "confident" that the "intelligence and humility" in his squad means this won't be an issue.
Hughes goes on to write that many of Salah's teammates view him as the team's "main man" and says there is a "recognition" that he deserves such a big contract, one that is highly incentivised by performance-based criteria.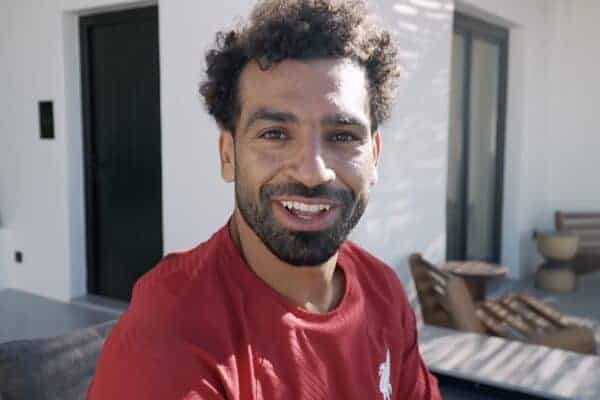 It's also reported that "changes are afoot" in regards to Liverpool's formation, given the alterations Klopp made to the shape of his midfield and attack towards the end of last season.
The Liverpool boss could consider using Salah in different positions in the years to come, with the Egyptian potentially an option to fill the No. 10 role if a 4-2-3-1 formation is used more often.
After the news was announced on Friday, Klopp again reiterated his belief that Salah's best years are still to come, with the player himself also confident that he can perform at the very top way into his 30s.
Having handed him the biggest player contract in their history, Liverpool are clearly in no doubt that their star attacker can continue to break records in the years to come.