Mohamed Salah has reflected on signing a new three-year contract with Liverpool, with the Egyptian "so excited" to link up with £85 million striker Darwin Nunez.
For a long time, it seemed as though Salah would end his time with the Reds a year from now, with no progress reported in talks between the club and his agent.
But Liverpool pulled a surprise on Friday afternoon as they announced a new long-term contract for their No. 11, who has now committed until 2025 on terms upwards of £350,000 a week.
It is a significant deal for the club that comes at a time of great change at Anfield, with Sadio Mane's departure paving the way for the record signing of Nunez from Benfica.
Salah's presence will be a constant during this evolution, and speaking to LFCTV on the announcement of his contract extension the 30-year-old expressed his desire to play alongside his new team-mate.
"I'm so excited, I want to play with him," Salah said of Nunez.
"He had a good season last season and he played good against us, home and away.
"Also, Sadio is leaving. We're going to miss him, we had good seasons with the club, so I wish him all the best.
"I wish Darwin all the best, to score many goals for us."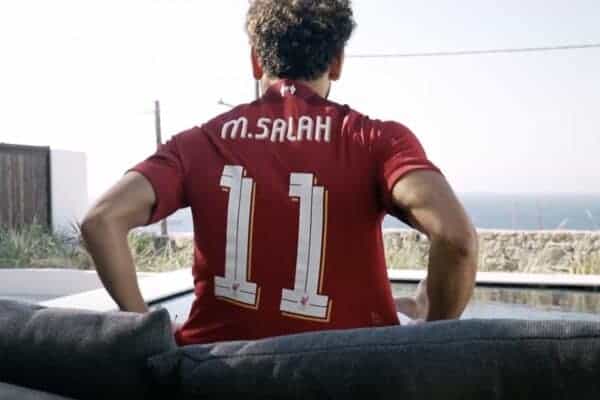 With 156 goals in just 254 games, Salah stands as the ninth-highest goalscorer in Liverpool history, having leapfrogged Jack Parkinson, Sam Raybould and Harry Chambers in the campaign just gone.
He can overtake Michael Owen with another three goals, but it is clear that the Egyptian is aiming higher, with these personal accolades motivating him to stay and propel the Reds to further success.
"It's great to see yourself at No. 9 in the highest goalscorers for the club, especially when you do it in a short time," he continued.
"It's something great.
"I said it many times before, the most important thing is to win trophies, but I think when you score goals and help the team to win games, that's also what brings trophies.
"It's something I'm proud of."
Salah added: "Especially when you do it in a short time, as a winger, with many assists, it's something great."