Liverpool have a long list of illustrious goalkeepers, but for many Ray Clemence is the greatest to don the No. 1 shirt with a trophy haul that may never be surpassed.
On the corner of Wylva Road, Anfield, emblazoned on the side of a house is a mural paying homage to the legendary Ray Clemence. Above his eternally clenched fists are the words of his former manager, Bill Shankly:
"He had everything. He's quick, he doesn't want to be beaten. He's just a great goalkeeper."
Coming from such a great legend of the club, Shankly's words are high praise indeed. However, they barely do him justice. Liverpool have boasted some great 'keepers down the years, Elisha Scott lit up the pre-war era; after the end of the Second World War, Tommy Lawrence, Bruce Grobbelaar and Alisson have all worn the No. 1 shirt with great distinction. However, for many Reds, Clemence remains the best of them all.
While that may be endlessly debated, no goalkeeper in the history of the club has ever won more trophies. When Clemence left Liverpool in 1981 for Tottenham, he carried with him winner's medals from five league titles, an FA Cup, a League Cup, three European Cups, two UEFA Cups and a European Super Cup. A feat that obviously remains unsurpassed by any Reds No. 1, it may never be.
Records that may never be beaten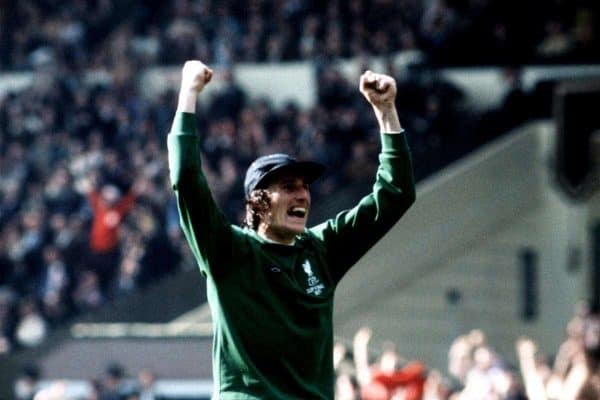 Born on August 5, 1948, in the Yorkshire town of Skegness, Clemence would go on to make over 1,000 professional appearances, 665 of them with Liverpool. He also holds the record for the most clean sheets in the history of the game, an astonishing 537 shutouts.
In the 1970/71 season, Ray would establish a goalkeeping record by conceding just 22 goals in 41 First Division matches. It would stand until the 1978/79 season when Clemence himself surpassed it in a campaign that saw him beaten just 16 times in 42 games. He had been an ever-present in the Liverpool team for the sixth time in ten years.
Typically modest, Clemence would quip that he often felt that he wasn't needed, "if I have two or three saves to make, I've had a busy day." However, his teammates were in no doubt as to his contribution to the Reds' success. Ian Callaghan would say:
"Ray was one of the best goalkeepers I have ever seen. He is in England's top three alongside Gordon Banks and Peter Shilton. No one dominated the box as well as Clem. He made things look easy which is the sign of a top keeper.

"Ray was one of those people who was really enthusiastic in training. He always wanted people to take shots at him. He defied you to try and put the ball in the net. That's the sign of someone who was always on top of the job and confident in his own ability."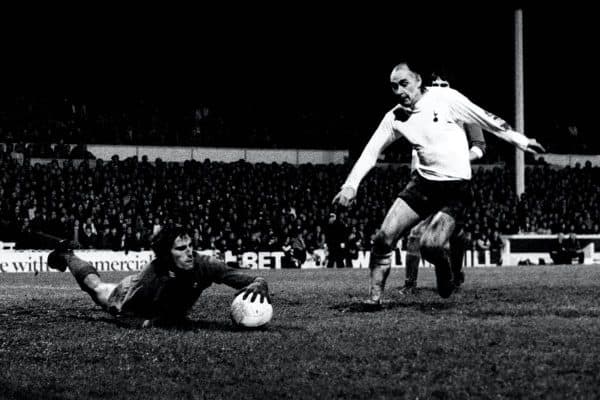 Clemence joined the Reds from Scunthorpe United for a fee of £18,000 in 1967. He made his debut in a League Cup tie in 1968 against Swansea Town. He, of course, kept a clean sheet in a 2-0 victory for Liverpool, but his kicking had been woeful and he was even barracked by a supporter who urged him to "take an early bath."
His breakthrough came four years later, in the 1970/71 season, when he made 41 appearances for Liverpool. He would later tell the story of how Shankly had tricked him into signing for the club by claiming that Tommy Lawrence was "over the hill" and that Clemence would be his No. 1 within six months.
Instead, he would have to serve his time under Lawrence who took the youngster under his wing and tutored him in the game. And Clemence would have nothing but good things to say of his mentor and despite the frustration, he would knuckle down and bide his time. Of Lawrence, he would say:
"He was a wonderful man and we got on very well. He was the best one-on-one goalkeepers around, how he dealt with those situations was an education and he was the first 'sweeper-keeper'. It was frustrating, but I was playing in an excellent reserve side that had won the Central League six out of seven years."
Departing as a legend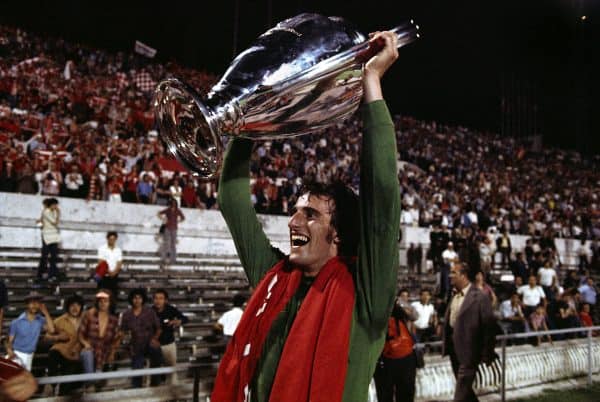 Perhaps fittingly, Clemence's final game for Liverpool was a European Cup final. It would take place on May 27, 1981, at the Parc des Princes. The opponents were Real Madrid, and the Reds would run out 1-0 winners thanks to an Alan Kennedy strike late in the game. Ray was approaching his 33rd birthday, and with Bruce Grobbelaar now his understudy, he would shock everyone at the club by announcing his desire to leave.
It was in that dressing room in Paris, in the aftermath of one of his greatest achievements in a Liverpool shirt that Clemence claimed he realised it was time for another challenge. After winning everything there was to win with the Reds, there was simply nothing left to achieve, he later argued. The stage was set for a shock departure, and Tottenham would capture his signature in a deal worth £300,000.
He would play for Spurs from 1981 to 1988 and was almost 40 when he finally put away his goalkeeping gloves. However, Ray would never taste the kind of success he had enjoyed at Anfield. How could he?
He would feature against Liverpool in the 1982 League Cup final, ending on the losing side as the Reds won the tie 3-1. He did, however, win the FA Cup with Spurs in the same season. Clemence was also on the bench when Tottenham won the UEFA Cup in 1984 and was on the losing side to Coventry in the 1987 FA Cup, his fith appearance in the final of that competition.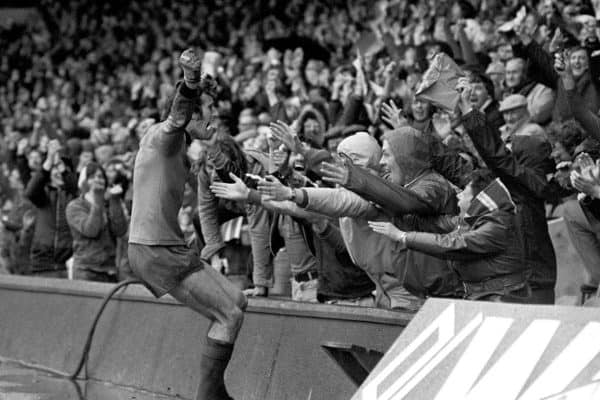 Ray Clemence won 61 caps for England and would later become part of their coaching set-up. He also enjoyed spells in club management at Spurs, where he was joint manager with Doug Livermore, and later as manager of Barnet.
Wherever he went he left his mark as a great human being and an incredible goalkeeper, nowhere more so than at Anfield, where he achieved true greatness. He would be voted 11th in a poll of '100 Players Who Shook the Kop', and Ray has always belonged in the first XI of any team.
Clemence passed away on November 20, 2020, after living with prostate cancer for 15 years. He was 72 years of age. He will forever be remembered as one of the greatest number ones in Liverpool history, if not the greatest.