Boris Johnson has finally resigned as UK prime minister, amid an unprecedented collapse of his cabinet, with Jurgen Klopp no doubt among those delighted.
More than 50 MPs quit their posts within the government earlier this week in a show of zero faith in Johnson as prime minister, with chancellor Rishi Sunak and health secretary Sajid Javid among those to depart.
On Wednesday evening, cabinet minister Michael Gove was sacked after urging Johnson to resign, but less than 24 hours later, the 58-year-old has now done so.
Johnson announced his decision in a brief address outside 10 Downing Street on Thursday afternoon, with his exit not before time following a heinous reign in charge.
No Tory MP, even those who have resigned, should come away from this situation with any credit, and the UK remains in a state of flux in terms of its leadership in what can safely be described as a crisis.
But Johnson's resignation is undoubtedly a positive one for the public, with Klopp among those to have spoken out against his position in the past.
"Obviously people with common sense are not needed – or used, at least – in this time," the Liverpool manager told Gabby Logan on her podcast The Mid-Point in November.
"They should be, but what is the problem, the people we vote for or the whole system which gives us the opportunity to vote for these kinds of people?
"I really have to say that the last two elections, the first with Donald Trump and then with Boris Johnson, that's really a bad sign for the whole world, that something like this can happen.
"Because everybody knew beforehand that it would not work, but we still let it happen as a society.
"I cannot believe that. But [Trump] is now gone, the other one struggles still. It's incredible."
Klopp added: "We have to find a system where we can bring people in the position to sort all our problems, or help us with sorting the problems, who are the best possible people.
"And not the most funny or the weirdest haircut or whatever, you have to have the right people in that.
"[We should] not [be] voting for them and accepting for this specific amount of time that they are there now, and you look at it and go 'oh my god, that's not funny anymore'."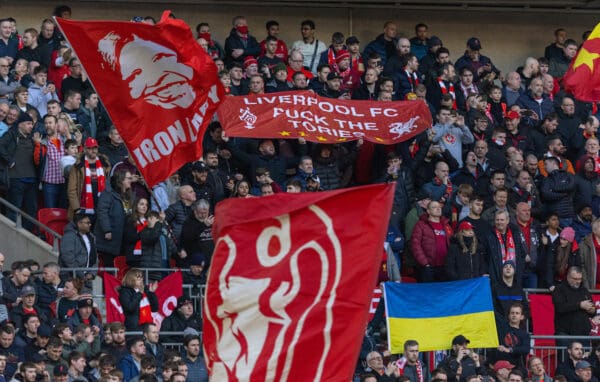 Johnson and Trump were not the only politicians in Klopp's firing line, either, with the German questioning the ability of the outgoing prime minister to survive along with Nigel Farage.
"Why do we let people like Farage and Johnson lead any kind of group of people in any direction?" he asked.
"And the day after [a problem] happens, they disappear – and one of them comes back!
"How can we forget? It's like 'where has he been?', that's absolutely insane. Then we sit here and think 'it's not that bad'."
---
READ MORE: 'Keep politics out of football' they say – How football 'banter' is self defeating