Jurgen Klopp has described Liverpool's 3-0 loss to Brighton as the "worst game" he could remember, but claimed he saw "no sign" it would happen.
It was a defeat the majority of fans had feared, and many even expected, as Solly March's brace and a late Danny Welbeck effort handed Brighton the three points.
But in a post-match interview, Klopp insisted there was "no sign" in the buildup that Liverpool would crumble as they did at the Amex.
"I had absolutely no sign for this performance before the game, but that's probably how it is sometimes," he claimed.
"There was nothing that I thought yesterday or this morning that it could happen.
"I knew it would be difficult against Brighton, but it's not that they are always coming through with everything.
"We won balls, we had possession, but we lost the balls too easy – my god. Then you cannot be protected in these moments.
"To improve from today should not be too difficult."
As Klopp continued, he admitted he was "massively frustrated" with what he feels may be the "worst game" of his tenure.
"Doing better than today should be easy because this is a really low point," he said.
"I cannot remember a worse game. Maybe there was one, but today was a low point.
"We have to make big steps. From this game today, we can pick absolutely nothing [to work on] apart from the things which didn't work."
The manager, who gestured for forgiveness from the away fans after full-time, certainly cannot be absolved of blame for his side's performance.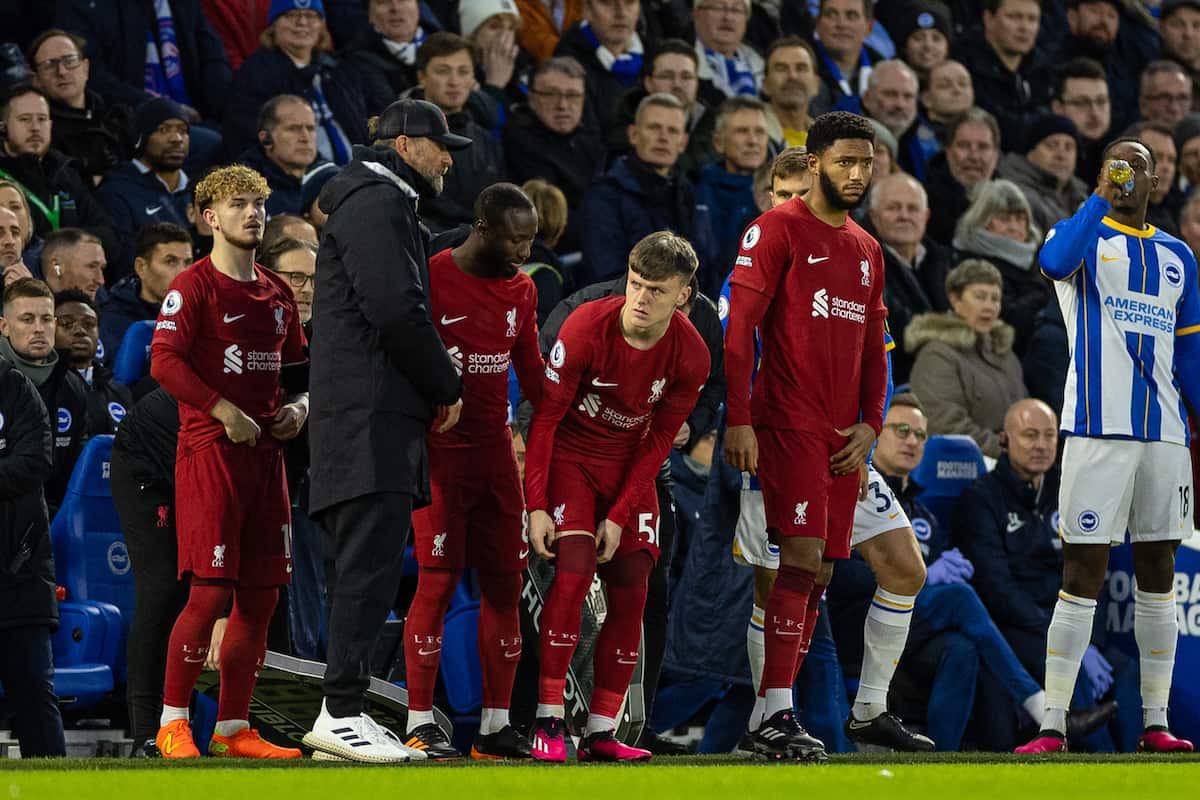 Klopp acknowledged that an attempt to switch to a 4-2-3-1 formation, with Thiago as a No. 10, did not pay off, having abandoned the experiment at half-time.
"Congratulations to Brighton, played a super game against a bad opponent," he added.
"We were really not good today. We tried to help the boys with a slightly different formation. The organisation was completely wrong.
"It was too easy. A very deserved defeat and a well-deserved win for Brighton."