After news emerged on Wednesday that the hamstring problem Virgil van Dijk sustained against Brentford was "worse than first feared," Liverpool fans are bemoaning the club's worst possible start to 2023.
Speaking after the game, Jurgen Klopp said he was confident the problem that led to Van Dijk's half-time withdrawal was nothing to worry about.
The Dutchman himself is said to have told Klopp he could carry on, only for the Liverpool boss to take the decision out of his hands.
But three days after that miserable night in west London, Van Dijk now looks set for a spell on the sidelines, with the issue worse than expected.
Fans, inevitably, are now asking where this leaves Liverpool, in what is an increasingly difficult time for the club.
Worst possible start to 2023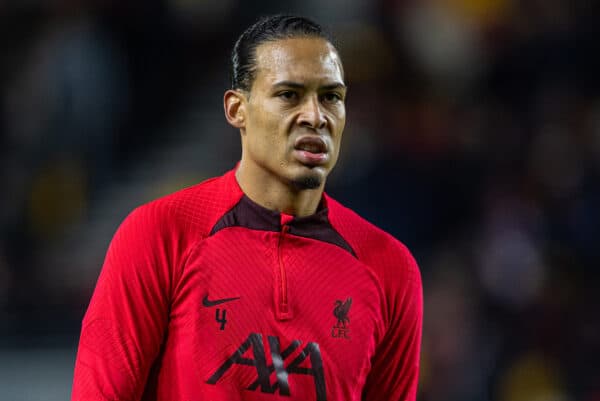 There have been some questions regarding Van Dijk's recent form, and the injury may explain his struggles against Brentford on Monday.
Really, though, this is the last thing Liverpool needed at a time when they are in need of serious improvement if they're to achieve anything this season.
No Van Dijk for a few weeks, a midfield that can't press and Klopp persisting with the same highly demanding system is your signature recipe for disaster.

— Josh Williams (@DistanceCovered) January 4, 2023
4 days into January, we've been battered by Brentford & van Dijk has a hamstring injury which is worse than first feared. Lovely.

— – (@AnfieldRd96) January 4, 2023
Hello darkness, my old friend. https://t.co/oAnCRxr3N0

— Andrew Beasley (@BassTunedToRed) January 4, 2023
Liverpool in the Premier League since Virgil van Dijk's debut:

Win rate – 72% with van Dijk, 55% without
Pts/game – 2.3 with van Dijk, 1.9 without#LFC https://t.co/7M8xOH7rAu

— Michael Reid (@michael_reid11) January 4, 2023
Massive blow, but the extent is on Virg too, looked like he pulled it during the first sprint before the corner vs Mbeumo (i think) and continued playing.

When it rains it pours for Liverpool, January again https://t.co/TCn8DBQipZ

— Dinesh Kumar (@DHardayal) January 4, 2023
The injuries keep on coming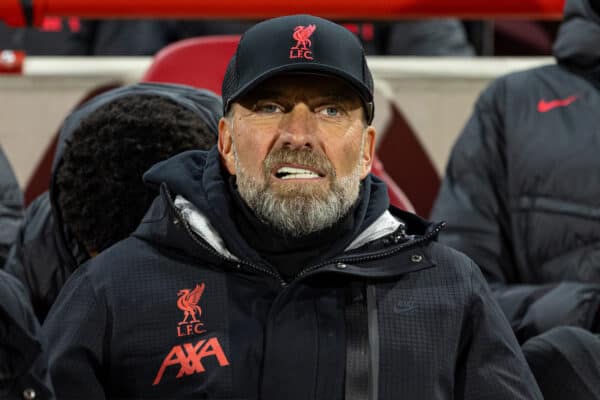 Van Dijk now joins the likes of Luis Diaz, Diogo Jota and Arthur in the treatment room, with the likes of James Milner, Roberto Firmino and Jordan Henderson also absent for recent matches.
Is an injury record like this really normal?
Liverpool "injury worse than first feared" FC.

Absolutely sick to death of these constant injuries, they're crippling.

Only so well you can do in these circumstances, which isn't to say Klopp, FSG and others can't be criticised, too.

— Henry Jackson (@HenryJackson87) January 4, 2023
All these injuries were getting must be as a result of the push we made last season. Our players are literally breaking down.

— Tim Ward (@Tim_LFC8) January 4, 2023
It is very clear the squad is suffering from the physical and emotional efforts from playing all the games possible last year then having shortest summer break. Inevitably players suffering form and injuries particularly in Van Dijk's case when he was the leader of Dutch side at a World Cup half way through the season.

– Simon Turrill on Facebook
Who replaces him & will Phillips ever get that transfer?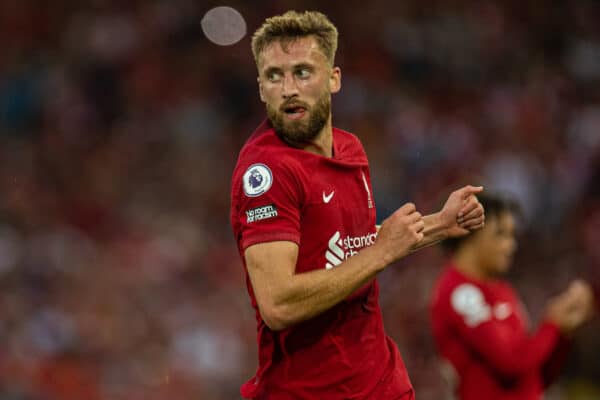 So, what now? Many will say Joel Matip and Ibrahima Konate is probably Liverpool's strongest pairing without Van Dijk.
But what of Nat Phillips? There was again speculation that he would finally get his move away from the club this month, but news of Van Dijk's injury means you can probably now rule that out.
— No Context Joel Matip (@NoContextJMatip) January 4, 2023
Poor Nat Phillips is never getting that move away.

— Jack Lusby (@LusbyJack) January 4, 2023
Time for the Bolton Baresi to have a crack!

– Vincent Stevens on Facebook
---
All eyes will now be on the exact time frame of Van Dijk's absence. As things stand, Liverpool's January schedule only has them playing once a week, which could mean that the Dutchman only misses a handful of matches.
But if the injury is to keep him out for more than a month, Liverpool have another serious issue, and one they really did not need.