You could write endlessly about what Sir Kenny Dalglish means to Liverpool Football Club, a loyal servant as a player and manager. A living legend.
You may not know that Dalglish was only 15 when he played his first game in a Liverpool shirt, during a week-long trial with the B-team in 1966.
But it would not be until 1977 that he would don the Liverbird as a member of Bob Paisley's first team, joining from Celtic for £440,000, a record fee between two British clubs at the time.
What came next is a story of legend; 515 games, 172 goals, 167 assists and 16 trophies as a player, with seven more pieces of silverware following across two spells as manager.
His connection to the supporters is undeniable and it's for good reason, he has a heart the size of Liverpool and the wit and wisdom to match.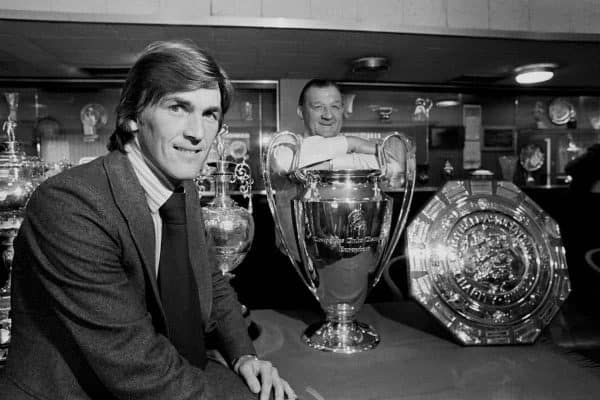 Paisley once said that "when Kenny shines, the whole team is illuminated," and those words of praise were reciprocated by Dalglish, whose admiration for the man who brought him to Anfield was made clear:
"There was only one Bob Paisley and he was the greatest of them all…He was never boastful but had great football knowledge.

"I owe Bob more than I owe anybody else in the game. There will never be another like him."
The deep and meaningful Dalglish is also witty, as evidenced by his retort about Alex Ferguson after the Man United manager fumed at seeing one of his players sent off during a 3-3 draw at Anfield in 1988.
Dalglish brilliantly told a reporter, while holding his six-week-old daughter:
"You'd be better off talking to my baby. She's only six weeks old but you'd get more sense from her than him."

Once a Red, always a Red. And could he play…
"I may have left Liverpool but the city and club will always be part of me."
On how the S*n could make amends to Liverpool, Dalglish made it abundantly clear…
"Put 'WE LIED' on the front page of your newspaper."
And on Anfield's post-Hillsborough tribute it was…
"The saddest and most beautiful sight I have ever seen."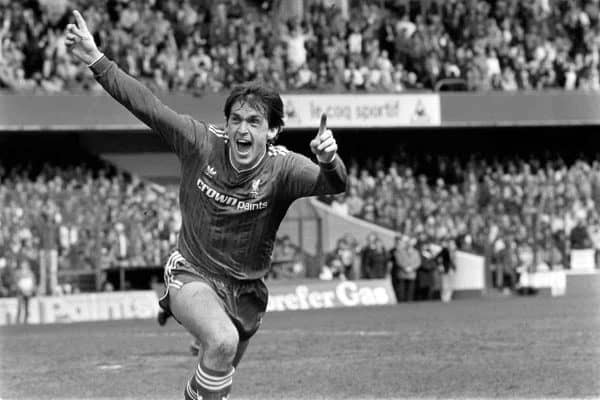 The culture of the club is ingrained on passing on stories and success, both the good and bad, and this perfectly sums it up:
"I think it's fantastic that generations pass on to their sons the stories of their success, Wembley trips, the European Cup finals, the league championship successes…For me, that's hugely important to the culture at Liverpool Football Club.

"That's what the football club is all about – passing on the stories and success, the humour and the enjoyment and the disappointment also if you are not winning."
It's not hard to see why Dalglish was so successful…
"You never get blase that you are going to win and every time you won it, it made you hungrier to win the next one."

To the great Bill Shankly…
"The success of the football club goes way back to Shanks and I think that's who we should always be grateful for – Shanks and the people that he employed."
Here he is, hitting the nail on the head…again:
"There is no one anywhere in the world at any stage who is any bigger or any better than this football club."
In the current climate there could, perhaps, be no better way to sign off than with this:
"The people who come to watch us play, who love the team and regard it as part of their lives, would never appreciate Liverpool having a huge balance in the bank. They want every asset we possess to be wearing a red shirt."