Rafa Benitez has explained one thing Liverpool must do better if they're to stop Real Madrid from scoring against them at Anfield on Tuesday.
Former Reds boss Benitez was speaking after watching the Reds beat Newcastle, another of his former teams, 2-0 at St James' Park.
And despite another improved performance from Jurgen Klopp's side, Benitez spotted one thing that he thinks could lead to trouble for the Liverpool defence against the team that beat them in last season's Champions League final.
Liverpool had Alisson to thank for a number of important saves against Newcastle, but Benitez believes Karim Benzema and Vinicius Junior could punish the Reds backline if they defend in a similar fashion on Tuesday.
"Real Madrid have Benzema," Benitez told Sky Sports.
"He's a clever mover between the lines, and then Vinicius that is a threat.
"And when they can pass the press and avoid the press, they play in behind and they're really dangerous."
Benitez went on to show an example of how he feels Liverpool's full-backs or Fabinho must offer the two centre-backs more protection against Real Madrid than they did against Newcastle.
"Alexander-Arnold is doing nothing because the ball is on the other side," Benitez explained while analysing Liverpool's defensive shape against Newcastle.
"He has to be a little bit more inside and cover, because if not you play one against one.
"If you do that against Benzema and Vinicius, they will score against you."
When asked who he thinks will come out on top across the two legs, Benitez said he does not feel anything will be decided until the second match at the Bernabeu.
"The second game will be the key," he said.

"Why? Because imagine the first leg finishes 1-0 Liverpool. Still, the Bernabeu can make the difference.
"If it's 1-0 Real Madrid, these [Liverpool] players will be fitter. In three weeks, they will be fitter. The match fitness they don't have now, they will have that.
"You'll have Firmino fit, Jota fit, Van Dijk fit, and then you have Darwin and others. I think they can score.
"If it's 3-0, okay fine, finished. But 1-0, 2-1, something like that, everything can happen in the second game."
The Spaniard also had some interesting things to say about Darwin Nunez, with some drawing parallels between the Uruguayan and ex-Liverpool forward Fernando Torres in his first season with the Reds.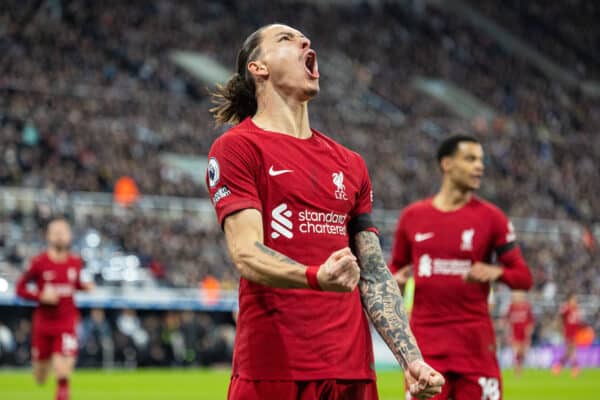 Benitez could certainly understand the comparisons, and explained how Torres eventually became a clinic finisher under his guidance.
"You are watching the game and saying 'great runs, not that great a finisher, don't be worried'," he said when asked for his thoughts on Nunez.
"As a manager, you are really worried because you can see him in front of the keeper all of the time, and he can do that.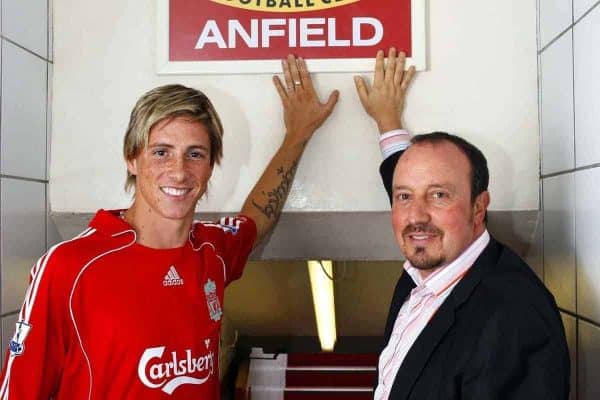 "He has the pace to run in behind, and he is a threat. After he will score more or less goals, but he is a threat, so for you as a manager he is someone you have to worry about and talk with your defenders about that. He is a threat.
"Fernando, one of the issues at the beginning was that – he was not a great finisher.
"Little by little, because he was in front of the 'keeper so many times, he could have more time and more composure, I would put the ball here or there but at the beginning, he was great as a player, but here in England, because the defenders are wider and stronger, in the space he was killing them and having more chances."