A late goal in front of an adoring Anfield capped an emotional week for Roberto Firmino, with Fabinho among those still hoping he'd stay.
Since arriving in 2015, Firmino has won every trophy possible with the Reds bar the Europa League, and has been an integral part of the playing system that has been so successful.
Following the Man United match, Jurgen Klopp confirmed that Firmino would be leaving, after Florian Plettenberg of Sky Germany broke the story just two days prior.
In his role as a deep No. 9, the Brazilian has worked selflessly for his team-mates, and his fellow Brazilian, Fabinho, doesn't want him to leave.

"He's a guy who, for me, should stay at Liverpool forever," Fabinho told ESPN Brasil.
Firmino's compatriot added: "Bobby is a very special guy. It's great to have him as a team-mate. He's a guy that everyone likes.
"[He] was very important since my arrival.
"And I don't want to talk too much about the future, let's enjoy these last few months that we have of him here."
With Firmino now on his farewell tour, Liverpool fans will have a long goodbye to the 31-year-old – something they didn't enjoy with Sadio Mane.
His final games won't be testimonials, though.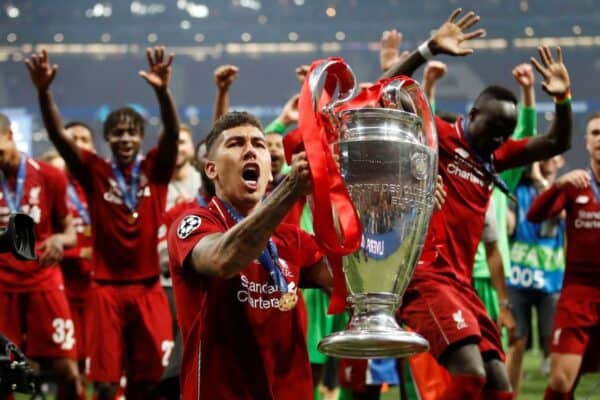 There's plenty of pressure on every match remaining as Liverpool push to secure qualification for the Champions League – a competition Firmino has excelled in, scoring 22 goals in 56 games so far and, of course, winning the final in 2019.
However, it's not just his football prowess that has endeared him to supporters.
The Brazilian's positive attitude is something appreciated by fans and those around the training ground.
Fabinho said: "I don't know if the situation can still change, but we joke with him a little. Let's enjoy it while we have this player with us because he is a very special guy."
This won't be the last tribute heading Bobby's way!