Liverpool's outgoing director of research Ian Graham has explained why the Reds "haven't been as bad as everyone says" this season.
Shortly after it emerged that sporting director Julian Ward would be leaving the club this summer, it was also revealed that Graham would be moving on at the same time, having played a key role in Liverpool's data led player recruitment and analysis in recent years.
Graham's work leading a six-man team under previous sporting director Michael Edwards was hugely influential in all of Liverpool's success under Klopp.
Last month it was revealed that Liverpool's lead data scientist William Spearman would be Graham's replacement.
Speaking at the Financial Times' Business of Football Summit, Graham offered an insight into his work and explained how underlying data proves that Liverpool "haven't been as bad as everyone says" this season.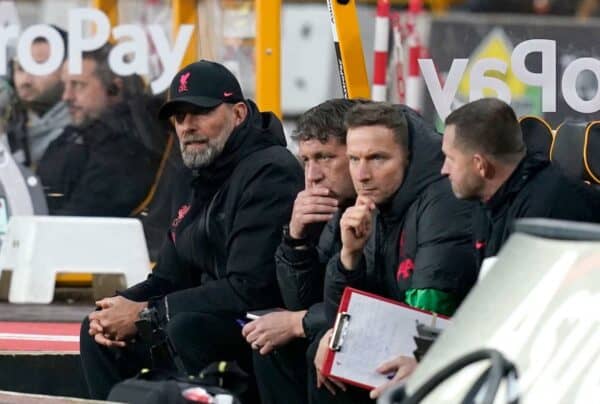 "In this situation when the team has been going through a difficult time but the underlying numbers or underlying performances aren't as bad as results would suggest, that is the time when it is nice to be the data person," Graham said.
"It is a very easy message to sell inside the club that we aren't as bad as everyone says we are and we're not as bad as even you may think we are.
"Given the difficulties we've had achieving results, our underlying performances are good. And in the long term we should worry about underlying performance and not the results in the last three games.
"I think it was Arsene Wenger that said he wasn't interested in the result of the next game, he was interested in the result of the next 10 games."
With 10 points from a possible 12 in the league, and four clean sheets on the bounce, some believe Liverpool have turned a corner of sorts.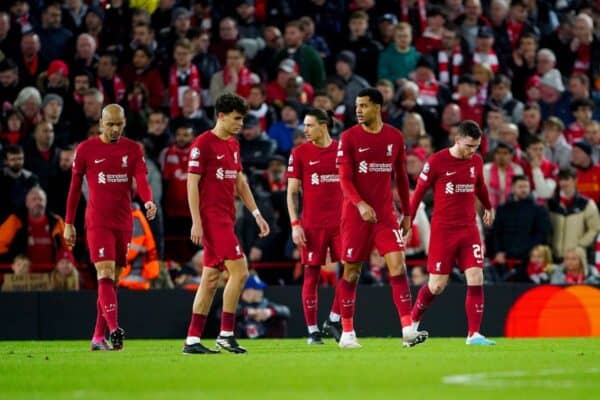 In-between their improved league form was a 5-2 thrashing from Real Madrid, but Graham highlighted how some of Real's goals "had large elements of luck" to them.
"Inside a club, when we are doing worse than performances suggest, is the time to get people onside as you have got a very positive message that very few other people in the club are giving," he continued.
"When future results reflect the underlying performance that gives some basis for you to say 'look, the data analysis has some grounding in reality'.
"I'm not saying our performance was good against Real Madrid but some of those goals had large elements of luck or unexplained variants included in them."
Graham also went on to discuss how Liverpool's coaching staff do not pay much attention to his work or the work of those in similar, data led roles around him.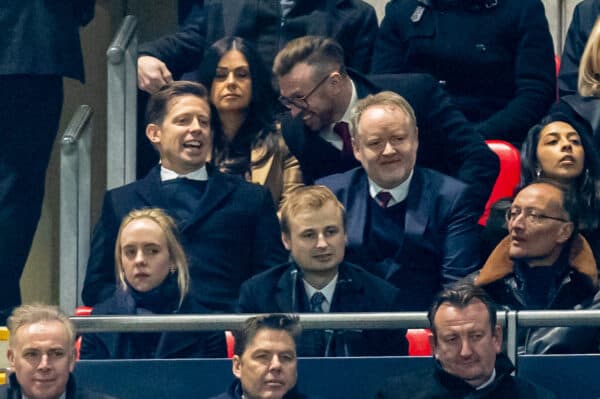 He was not asked to explain his decision to leave the club, but said he had been "lucky" to work under people who have "a quantitative background" at Anfield.
"At Liverpool we are in a lucky situation where our owners come from a quantitative background so I can explain things in technical terms to our owners," he explained.
"My old boss (Michael Edwards) who was the sporting director also had that technical background which made the gap a lot smaller to bridge between technical language and football language.
"I rarely spoke to the coaching staff, all of our analysis went in detail to our video analysis department, our sports science department, and they used their expertise to translate that into a message that was much more easily digestible for the coaches.
"The coaches fundamentally did not care about data analysis, and nor should they, because they have 10 other more important things to worry about. As long as they received the correct message that the data analysis was telling them, that was the important thing.
"All that came very easily at Liverpool."