Club accounts published this week show Liverpool have overtaken Man City in the wages league table after a 75 percent increase since 2017.
On Tuesday it was revealed Liverpool made a pre-tax profit of £7.5 million last season, with rocketing off-field costs reducing the overall benefit of a £107m increase in revenue.
However, with inflation running in excess of 10 percent and against backdrop of a European energy crisis, the club's utilities costs doubled, with administrative expenses increasing by £69m to £545m.
That came due to the increase in salary costs and matchday overhead costs.
And a league table via the Times' Martyn Ziegler outlining the amount each of the Premier League's 'big six' teams spent on wages last season shows that Liverpool are now spending more on salaries than Man City.
Wages league table: Liverpool overtake Man City; Spurs overtake Arsenal.
Chelsea have not filed 2021/22 accounts yet but good chance they will overtake Man City too. pic.twitter.com/GWRmP9ZnZn

— Martyn Ziegler (@martynziegler) March 1, 2023
Man United lead the way at the top of the list, with their wage bill £384m last season, a 45 percent increase since 2017.
And it's Liverpool who are behind them, having spent £366m on wages in the previous campaign, a 75 percent rise on their wage bill in 2017, when they spent £208m on salaries.
Man City are said to have spent £354m on wages, but some may be sceptical of that figure given the ongoing investigation surrounding City and their finances.
Ziegler adds that there's "a good chance" Chelsea will also rank above Man City in the list, with the Blues yet to file their 2021/22 accounts.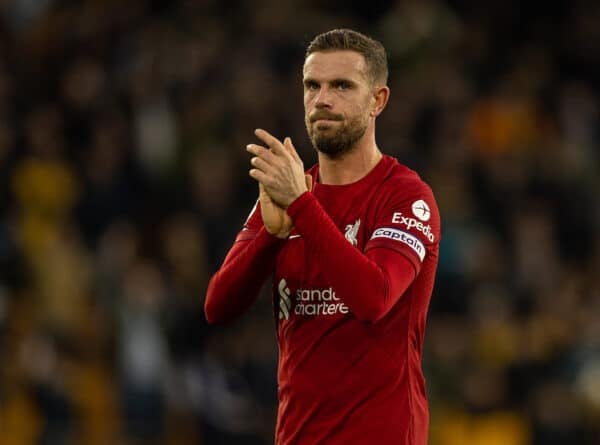 Jordan Henderson, Harvey Elliott, Ibrahima Konate, Andy Robertson, Alisson, Stefan Bajcetic and Diogo Jota all signed new long-term Liverpool contracts last season.
Mohamed Salah's new £350,000 a week contract is not taken into account with these figures, with the Egyptian signing his deal after last season had come to a conclusion.
But these figures certainly show how Liverpool have shifted their approach towards wages by rewarding some of their top performers in the last 18 months.