Liverpool's search for their next sporting director is ongoing, but Ajax look to have found theirs in the departing Julian Ward.
There was surprise across the board when news of Ward's resignation broke last November, just months after taking over from Michael Edwards.
It has left the Reds searching for their next key figure, but news on that front has been few and far between, with two names linked and subsequently taken off the board.
As for Ward, he doesn't look set to delay his next move, despite initial suggestions that he intended to take a break from football, as Ajax look set to pounce.
Ajax's interest was first reported in early February by De Telegraaf and has now been corroborated by another Dutch outlet, Algemeen Dagblad (AD) – the second-most widely read paper in the region.
AD report that the two parties have now reached the "contract negotiations" stage, with Ward now "in pole position to be appointed in the capital in the coming weeks."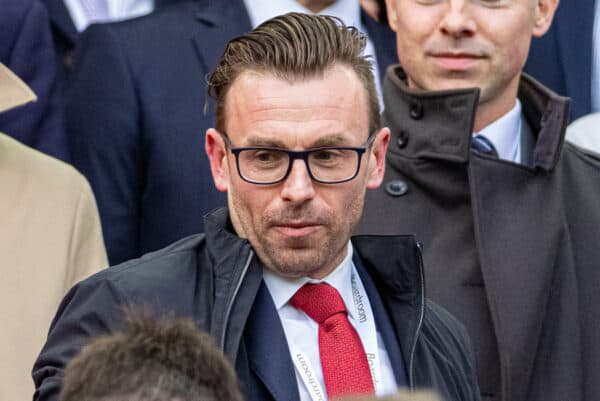 That announcement timeline may be influenced by Liverpool's simultaneous search for a successor, but Ward will see out the season at Anfield before passing his duties on.
Ajax's search for a new sporting director started when previous technical director Marc Overmars left the club with immediate effect last February, after it was revealed he sent a "series of inappropriate messages to several female colleagues."
Gerry Hamstra and former Ajax striker Klaas-Jan Huntelaar have since taken on the responsibilities, but Ajax want their new technical director in position before July 1.
It was initially reported that Ward would be unable to take a job elsewhere for the next 12 months, but his non-compete clause does not apply to clubs outside of England.
It would be a change-up for Ward from the Premier League, with Ajax eager to undergo a rebuild and see their new addition "quickly shape the selection for next season."