What makes a cult hero? The definition can vary depending on your interpretation of the phrase. These days it might include whether a player has 'gone viral' – just as Ragnar Klavan did during his time at Anfield.
The 'Klavan Turn' was something fans enjoyed during the Estonian's time at Liverpool and his trademark move has even been featured in the FIFA video game.
He's also entertained with a stint on Estonian TV in Dancing with the Stars, furthering his cult hero status and meme-ability.
The centre-back was back at Anfield last weekend, making his debut appearance for the Liverpool Legends in the LFC Foundation's match against Celtic.
This Is Anfield spoke to the player, who made 53 appearances for the Reds in his two seasons at the club, scoring two goals – one of them a memorable injury-time winner at Burnley.
Joining Liverpool and learning from Jurgen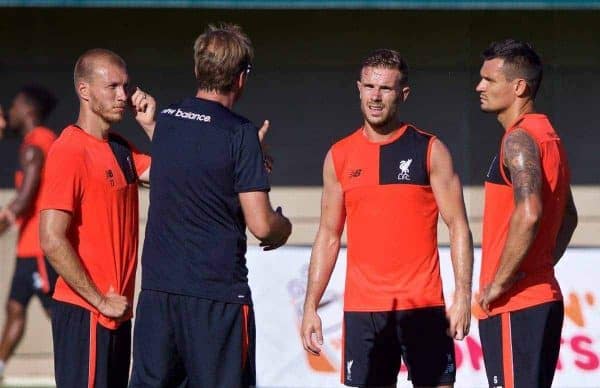 Klavan arrived from Ausburg in summer 2016 for a £4.2 million fee.
"My first day when I arrived here was something special," he recalls. "This is something you will never forget in your life.
"To be part of this amazing team, to go and work with so many amazing players together and under Jurgen Klopp and to do in those two years, that kind of development what happened with Liverpool Football Club.
"To be part of it, to witness it, it was something that I remember like it was yesterday."
Klavan made 20 league appearances in his debut season, Klopp's first full campaign in charge at the club – a season that really set the foundations for what was to follow.
"Jurgen, his charisma," says Klavan with a smile. "With his coaching style, with his team meetings, with his talks, how he can motivate the players and when times are getting hard and he can coach you or talk you back into getting the best out of you.
"I learned also a lot from him and also from everybody here from Liverpool Football Club. So those two years I really, really absorbed a lot of things."
The Klavan Turn Explained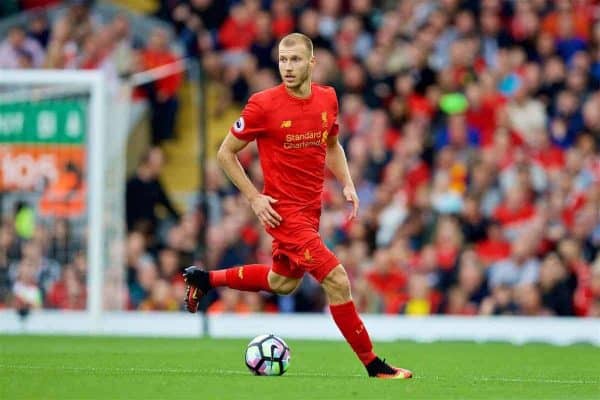 One of the things we have to ask is that turn. Is he aware of the memes?
"Yeah, it's been around," he laughs! "This, this has gone a little bit viral." Does he enjoy it? "Yeah!"
Explaining it, he says: "It was something that I did [due to] wanting to make the game quicker in that position."
Creativity takes courage. Presenting ….

Klavan Turn. pic.twitter.com/dIakFA4fJJ

— RoadTripMoments® (@RoadTripMoments) October 30, 2017
47' | Klavan just did *THAT* turn again ?

?0-0? (0-2)

— Paide Linnameeskond (@PLinnameeskond) August 11, 2022
Did you know? In Estonia they don't use clocks, instead measuring the days by watching Ragnar Klavan turn.

— JOE (@JOE_co_uk) April 8, 2017
Swapping football boots for dancing shoes!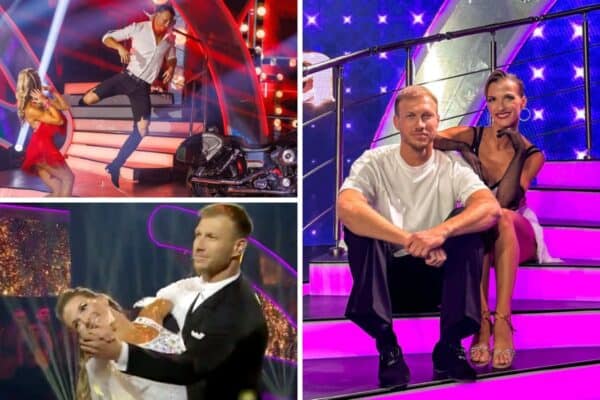 So was The Klavan Turn something he worked into his Dancing on the Stars – ala Tony Adams on Strictly?
"When your career is ending and you have a lot more free time to take on different projects that was something that I wanted to try," he says.
"It was really difficult coordination-wise, movement-wise. And I'm really happy that I took on that challenge and experienced different things in life. That's always been my character."
So who out of the current Liverpool squad would be good on Strictly Come Dancing? It's an easy answer:
"Well, Roberto Firmino for sure. He was already [able] without coaching, he was good [on the dancefloor]! I needed a lot of coaching to to get myself moving!"
We should have guessed!
Returning to Liverpool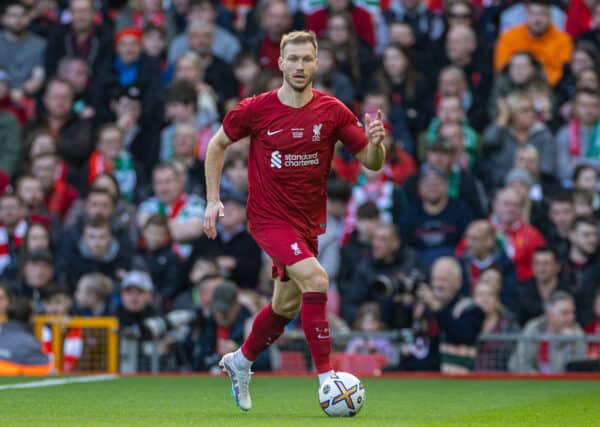 As the only outfield player Klopp has signed aged 30 or above, Klavan's debut for the LFC Legends means he's the first – and only so far – player who was signed by Klopp to play for the club's Legends side.
"[Being back,] it brings back a lot of memories," says the now 37-year-old, speaking on the eve of the match at the AXA Training Centre.
"I traveled here with my family, so we walked around a little bit in the city as well."
The players don't receive a fee for playing for the Legends, but they do get to return to the club, bring their families and enjoy being back at Anfield, on the pitch, playing in front of a full stadium. It's a special moment for any former player.
"It's a great experience for me to do it," says Klavan. "And a little bit different setting, [the new training ground].
"The charity thing is the main thing. Of course, bring those people [fans] to the stands and to do it for a great cause. And even if we old players can still help on that cause we are happy to do it."
It also means the opportunity to be alongside legends of the club from before Klavan's time at LFC, the likes of Steven Gerrard, Kenny Dalglish, Ian Rush and John Barnes:
"I met him [Dalglish] before, but to even closer with them, it's really nice. They are true and big legends of Liverpool."
While some supporters may scoff at the semantics of the word legend, any former Liverpool player who contributes their time for charity should be applauded and deserving of such experiences.
For Klavan, he will always be remembered as a solid defender, whose experience and professionalism played a role in laying the foundations for the success that soon arrived after he left the club in 2018.