Liverpool's transfer planning has picked up over the international break and Jurgen Klopp has put a marker down for the club's owners.
With an ageing squad, it is clear Liverpool need to regenerate their team this summer.
Midfield has been the area singled out for criticism and Liverpool's recent substantial links to Mason Mount and Jude Bellingham suggest it is a department they will heavily invest in.
The Reds have not spent as much as many of their competitors in recent years, namely Chelsea and Man City, but Klopp has insisted "the club will spend in the summer, definitely."
With both players abovementioned not coming cheap, Klopp was asked if he could see Liverpool spending over £100 million on one player – a not-so-subtle hint about Bellingham.
The German replied: "I can, or I will not answer your question. We never speak about these kinds of things.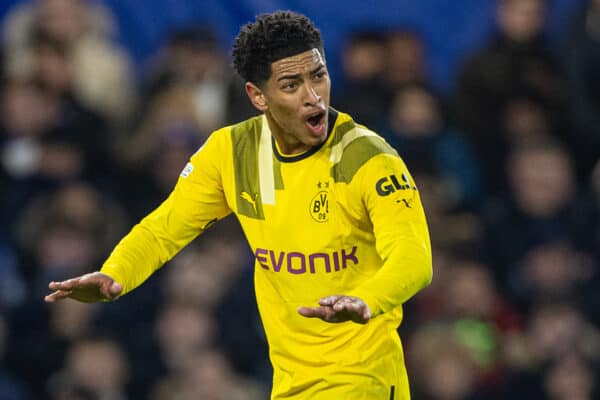 "We will spend in the summer, that's what I can say, definitely. The club will spend in the summer, definitely.
"For who and how many? There's nothing to say about it really."
Transfer rumours have become more substantial over the international break and a "positive" Klopp said there have been "talks" but "no decision yet."
He added: "We are busy, you can imagine."
Though Liverpool's form has been far from what's required to compete at the top, the manager maintains that he will not make reactionary decisions based on players' form.
"That has nothing to do with specific results, obviously. My main job is to watch the boys the whole year," he insisted.
"That's what I do, during sessions and during games. One game, two games – it has absolutely nothing to do with the decisions."
The manager added: "That doesn't mean you sign a player after 7-0 or you sell a player after losing 1-0."
It will be interesting to see if Liverpool return to the method, from the start of Klopp's era, which saw a host of rising stars arrive at Anfield, or if they will start to sign players already at the peak of their powers.
Either way, Klopp has readily noted Liverpool's need to nail their signings as their budget does not allow for them to get it wrong unlike some of their rivals.
The due diligence is clearly already in motion and Klopp is "positive" about the situation, now it is for the club to make it happen in the transfer window.