After making six changes to his side for the 0-0 draw at Chelsea, Jurgen Klopp has indicated that there will be further adjustments against Arsenal.
The league leaders travel to Anfield for what will be Liverpool's third fixture in nine days following a 17-day break from action.
The manager suggested during his pre-Arsenal press conference that fans can expect to see more tweaks to his lineup this weekend, after a much-changed side stumbled to a 0-0 draw at Stamford Bridge.
"I said before the game and I say it now, this is a different week because we play three times," explained the manager during his media duties ahead of the weekend.
"But from now on, if we don't play three times a week, then we have more time to train.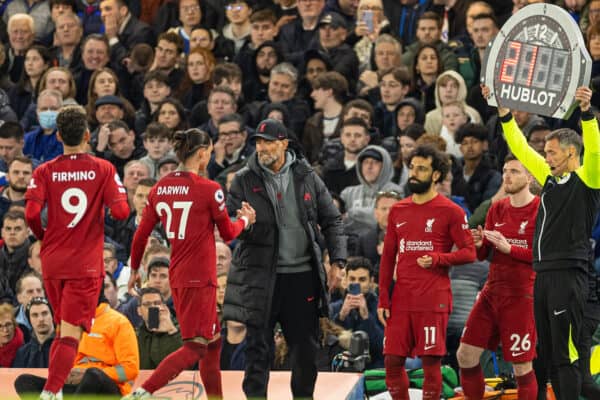 "Then I have to and will make decisions about the team based on what I saw in training."
Trent Alexander-Arnold and Mohamed Salah were dropped to the bench for the meeting with Chelsea, with Virgil van Dijk left out of the squad entirely due to illness.
The boss expressed that the quick turnaround between fixtures provides everybody in the squad with an opportunity to make their way into the team.
"That opens the door for everybody, because if you play three times a week then the boys who play all the time, they recover," Klopp said.
"Now what can we build on? We have to change and we have to find a base which we can really build on.
"The first step is intensity, desire, passion. Good at Chelsea, really that was good. The rest, not so much. But it's fine, so let's go from there."
After Sunday's game, Liverpool have an eight-day wait before travelling to Elland Road to face Leeds.
It is likely that a number of the key players who didn't start at Stamford Bridge will be restored to the lineup this weekend, with Klopp confirming that Van Dijk has now made a full recovery.
The boss stated that the defender was "completely normal back in training" when asked for a squad fitness update.