Jurgen Klopp addressed the news that the linesman in Liverpool's 2-2 draw with Arsenal will not face punishment for what appeared to be an elbow on Andy Robertson.
Four days after the incident between Robertson and linesman Constantine Hatzidakis, which saw the Scot receive an elbow to the jaw, the FA concluded their investigation.
They announced that they "will be taking no further action" against Hatzidakis, who has since insisted it was "not my intention to make any contact."
Immediately after the draw against Arsenal, Klopp had admitted he had not seen the incident with his own eyes, but was informed that "the pictures speak for themselves."
With the matter now considered closed by the FA, reporters asked Klopp about the altercation in his pre-Leeds press conference.
"I think it's been dealt with really well in the end. I wasn't aware of it during the game, not at all," he explained.
"I didn't want to see the pictures before the press conference because it makes life a little bit easier if you don't know what is happening.
"I spoke to Robbo and all the other guys, not to the assistant [as] he was not involved in that talk. But I think it's been dealt with really well."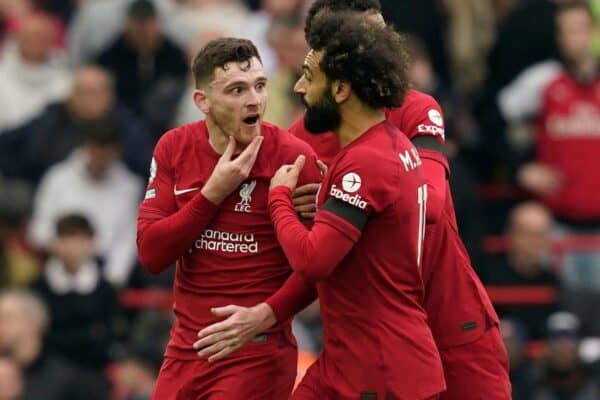 The matter has been concluded following an investigation into the official's conduct, and the manager is clearly satisfied with the outcome of events following the fallout.
Hatzidakis has since apologised to the Scotland captain in what he described as an "open and positive conversation" in a statement released by the PGMOL.
The linesman was stood down from Premier League duties while the investigation took place, but he can now resume his involvement in top-flight matches next weekend.