Jude Bellingham is not the only midfielder Liverpool can sign this summer, but the narrative surrounding the latest 'U-turn' is not unfamiliar for Reds.
Shrewd and savvy were two words you could use to describe the club's transfer activities only a number of years ago, a need when operating under a strict budget.
The limited funds available and the need to be self-sufficient is a surprise to no one, we have heard and seen it all under the ownership of FSG.
Jurgen Klopp has conceded more times than one can count that Liverpool cannot compete at the financial level of the likes of Man City and Chelsea.
It means the Reds cannot afford to make transfer mistakes, which places extra emphasis on the abovementioned qualities of being savvy in the market.
On the face of it, parting with in excess of £115 million on one player is at odds with Liverpool's strategy, but it starts to look foolish when the narrative has been championed at the cost of missing out on alternatives.
A wasted season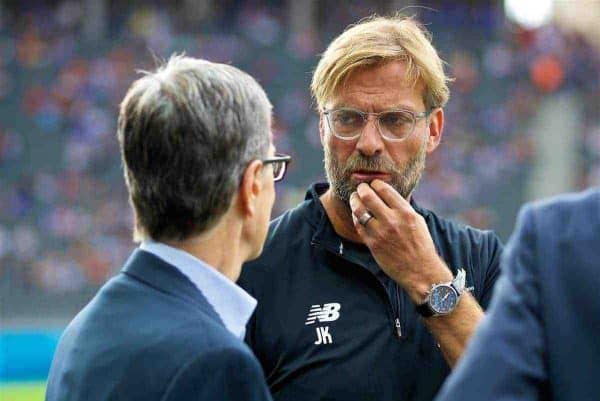 We all know Klopp is prepared to wait for his targets, Virgil van Dijk is a case in point for just that and it paid dividends.
On this occasion, though, Liverpool had been widely reported to have put substantial groundwork into pursuing Bellingham, a player accepted to be the No. 1 transfer target.
The 19-year-old was never going to come cheap, a generational talent does not simply fall in your lap without the funds to get it over the line.
Yet, when a brief to all Merseyside journalists led to reports emerging of Liverpool withdrawing from the race, it did not come as a complete surprise. We have been here before.
Now, it may yet still be part of a bigger tactical plan when dealing with Borussia Dortmund, as we have seen the Reds 'pull out' before, only to end up signing the player.
But if we take it at face value, the club sacrificed this season due to not being willing to compromise on their targets last summer, only to now say the cost is prohibitive when they would have known at each step of the journey.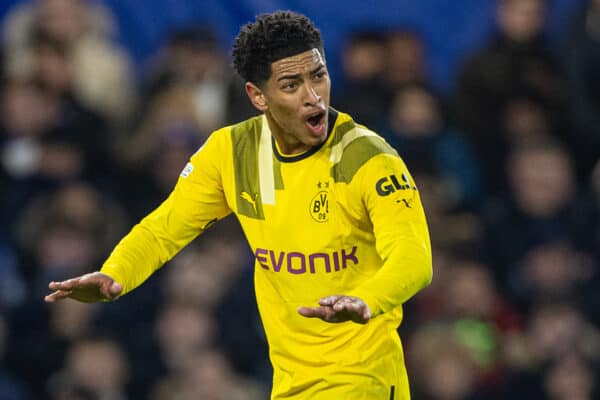 Reporters have name-checked various alternative targets including Mason Mount, Matheus Nunes, Conor Gallagher, Moises Caicedo, Joao Palhinha and Ryan Gravenberch – to name but just a few.
But Liverpool could have pursued any one of those players, or various others – including Newcastle's Bruno Guimaraes – last summer and avoided the shattering reality check straight off the back of a quadruple-chasing season.
The midfield has been neglected and it wreaks of ill-management and a lack of strategic direction, which is only compounded by the lack of funds invested back into the club.
But for fans, the biggest concern will be that Liverpool, prior to this season, were at the peak of their powers having won every trophy possible in a three-year period.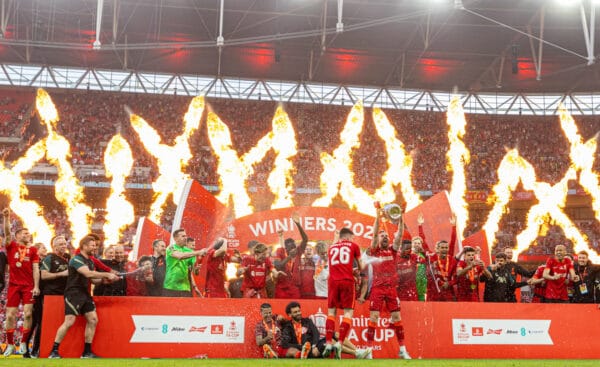 If the revenue after six successive Champions League seasons – winning it once and being in the final two other times – lifting the Premier League, FA Cup, Carabao Cup, Super Cup and Club World Cup cannot significantly boost spending, then nothing will.
FSG are risk averse, but it is now riskier to sit idle and force Klopp to start all over again with a greater handicap to Liverpool's rivals.
It is always 'next summer'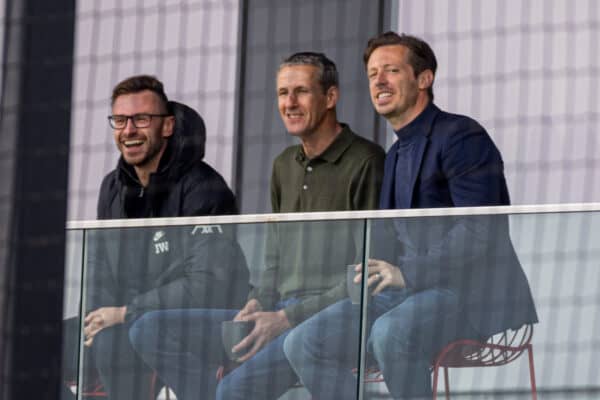 Liverpool have needed to build from a position of strength, a steady upgrade in the transfer market to rebuild the squad without needing to jump off the bike and halt momentum.
Instead, the club have allowed time to tick by without investing and instead of one player here and there, they now need a handful of signings in midfield and centre-back needs tending to – the list could go on.
And the line that Liverpool's plans will have to change if no Champions League is secured is weak at best, it is the latest excuse in a long line that always professes 'next summer'.
Klopp will take a no-nonsense approach in weeding out the players who are not prepared to 'push the train' and help Liverpool get back to the Champions League, but that's another layer entirely to the player search.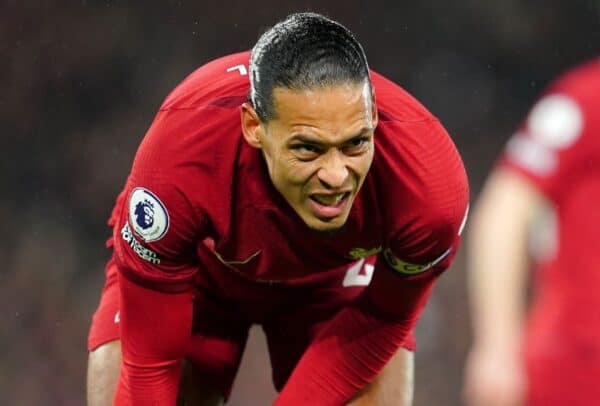 But it will not only be fans who are looking at the situation with sceptical eyes.
Van Dijk has not been shy in professing that, "if we want to be where we have been the last five years, we need quality imports," acknowledging that while it is going to difficult to find quality signings, "the club has to do their job."
It is a cycle we know all too well, you have to show signs of success to both lure and keep hold of world-class talent.
The manager has insisted "the club will spend in the summer, definitely," but there is every reason for fans to feel unsettled at the noise currently coming out of Liverpool.
The search for a sporting director remains ongoing, the cohesion in direction and strategy is cloudy at best and instead of players being signed to fit the system like they once were, we are starting to see a trend of changing the system to suit signings.
There is obvious frustration, and rightly so, stemming from the Bellingham news, although it is clear the issue is greater than signing or not signing Bellingham.
But it always felt like Liverpool put all their eggs in the Jude Bellingham basket without any guarantee, and now we are left with no basket and the eggs on our face.
How Liverpool clean themselves up and right the ship remains to be seen, but the club have to show up in the summer and lay down a marker. If it is not now, it's never.