Liverpool recorded the second-highest revenue of last season's Champions League clubs, showing just how much they could miss out on thanks to this season's woes.
European football's governing body have released their financial report for the 2021/22 season, showing that Liverpool received £106 million for reaching the final at the Stade de France.
The figures are impressive from a Liverpool perspective, however, it does offer an insight into the windfall the club could miss out on should the Reds fail to qualify for the Champions League for the first time in seven seasons.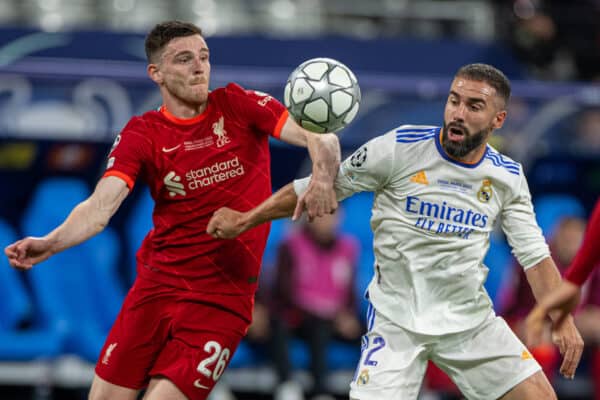 It would be the first time Jurgen Klopp has failed to achieve Champions League qualification during a full season with Liverpool, having finished eighth in the 2015/16 campaign after joining in October.
Here is a quick overview of the numbers from the 2021/22 Champions League season:
Clubs that played in at least the group stages of the competition picked up an average of £54.6 million
The two finalists, Real Madrid and Liverpool, were distributed £118 million and £106 million respectively
In total, £1.8 billion was paid out to Champions League and Super Cup participants
Liverpool's £106 million pot is calculated from competition starting fees, their UEFA coefficient, TV revenue and the prize money for reaching the final.
Liverpool currently sit 10 points behind fourth-placed Man United with just 10 games of the Premier League season remaining, meaning a huge turnaround will be required if the Reds are to enjoy similar benefits next season.
The figures are a bleak representation of the implications attached to missing out on a top-four spot, something which the Reds have managed routinely in recent years.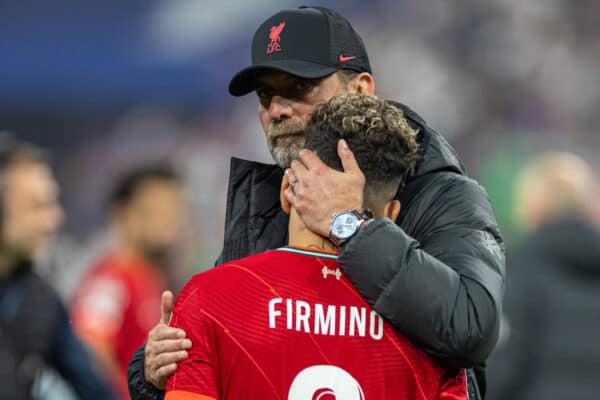 The £54.6 million that was distributed, on average, to clubs that played in the group stages as a minimum shows the significance of the prize money, even without a run to the final.
There is also a notable chasm between the Champions League and the two other European competitions, with the Europa League winner banking a total £33.6 million and the Europa Conference League champion netting £16.9 million.
That is a differentiation of more than £85 million compared to Real Madrid, who banked £118 million for winning last season's Champions League.
Liverpool were knocked out of this season's competition at the last 16 stage, with Real Madrid putting an end to the Reds' hopes of European glory for the third successive season.