Liverpool head to West Ham on Wednesday evening looking for a third Premier League win in a row, but confidence among Hammers fans is also growing.
The Reds weren't at their clinical best in their 3-2 victory over Nottingham Forest on Saturday, but they still got the job done, unlike in many games against struggling teams this season.
Next up for Jurgen Klopp's side is a midweek trip to a Hammers outfit fresh off the back of their 4-0 win away to Bournemouth.
This is likely to be a test for Liverpool, especially considering David Moyes' men held Arsenal to a 2-2 draw in their last home game.
Ahead of kickoff, we spoke to James Jones (@ByJamesJones), co-host of We Are West Ham Podcast, to get the lowdown on the Hammers' season, Liverpool's legacy and a lot more.
How happy are you with West Ham's season since we last spoke in October?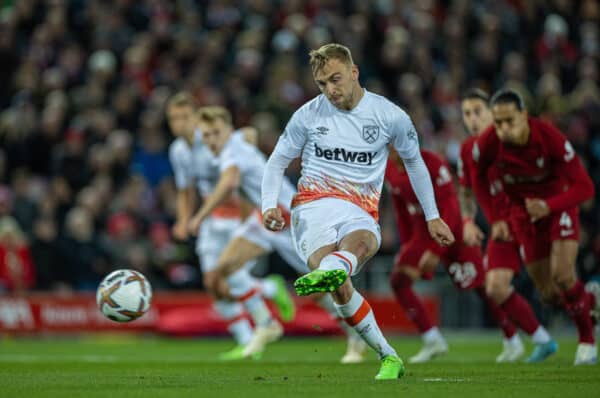 Up until about a month ago, not very happy at all.
West Ham have been terrible for much of the season, but we're now on a run of one defeat in our last 10 games, in all competitions.
Now, we are beginning to look more like the side that secured back-to-back top-seven Premier League finishes.
It appears we're beginning to hit form just at the right time, with another European semi-final on the horizon and Premier League safety looking more and more likely.
Has Moyes now done enough to keep his job?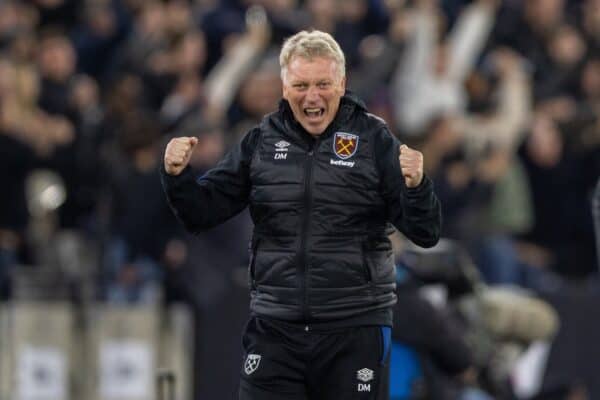 There are still large sections of the fanbase that want David Moyes gone, regardless of the recent improvements.
There will, of course, be an argument to keep him in the job if he wins us our first piece of silverware since 1980 and also keeps us in the Premier League, but there are some who are still disgruntled with the style of football that has been on show for much of the season.
With players such as Declan Rice, Lucas Paqueta, Jarrod Bowen and Gianluca Scamacca in the squad, it has been baffling to see such a negative approach to games so regularly this term.
Whatever happens, there will be valid arguments for and against Moyes staying – for me, I would like to see a change made, mostly to preserve his standing amongst the fanbase.
We all know the old saying, "You either die a hero or live long enough to see yourself become the villain," and Moyes is currently in that territory.
It would be such a shame for him to leave under bitter circumstances after what he's achieved since he came back to the club.
A change also allows us to adopt a style of play that will suit the likes of Paqueta and Scamacca, who arrived for mega money last summer but have often suffered in a style that just doesn't suit their qualities.
Do you believe you'll beat the drop? Which three teams will go down?

Yes, I think we'll stay up. We've hit good form just at the right time and still have Crystal Palace, Leicester and Leeds to play.
I think it will only take one more win for us to do it as well.
In terms of who goes down, I think it will be Southampton, Nottingham Forest and one of Leeds or Everton. I can't pick one as they both have massive fixtures coming up that will ultimately decide their fate.
Both look pretty awful right now, so it's a tough one to call.
Which West Ham players have stood out and struggled the most this season?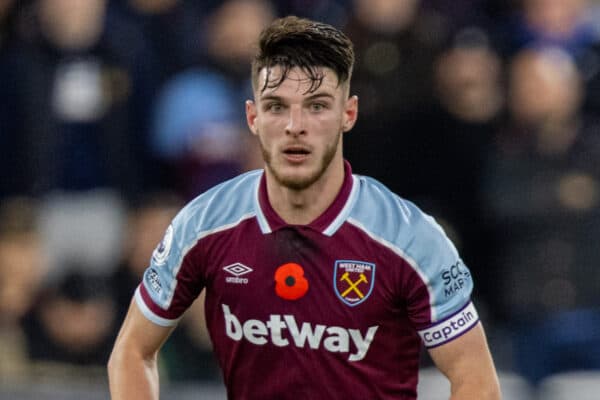 Rice has become incredibly important for us in recent weeks, proving to everyone why he's expected to complete a big-money move away in the summer.
Perhaps he's deliberately putting on a show now as a way of 'auditioning' for anyone considering making their move?
Bowen is another one who has been very influential in recent weeks, while Paqueta is beginning to really stand out and show why he's Brazil's starting No. 8.
It took him a while to get going, but now we're really seeing his quality shine through.
In terms of struggling, Scamacca has suffered from ongoing injuries all season, but when he has played, he has struggled to really adapt to Moyes' style.
Elsewhere, Tomas Soucek is a world away from the midfielder we saw just a couple of seasons ago when he just couldn't stop scoring.
He's been slightly better in recent weeks but is often exposed as a bit of a passenger.
As for Liverpool, how do you assess their campaign to date?

I said back in October that I felt like Liverpool would still finish in the top four.
But that was before Newcastle continued to play well above their station, Man United pulled their fingers out and you continued to struggle.
In hindsight, I'm actually not surprised it's come to this at Liverpool.
The transfer strategy has been quite odd in recent windows, failing to strengthen in key areas, while continuing to buy attacking players to add to an already very potent attack.
Do you think the Reds will be 'back' next season? Or has the cycle ended?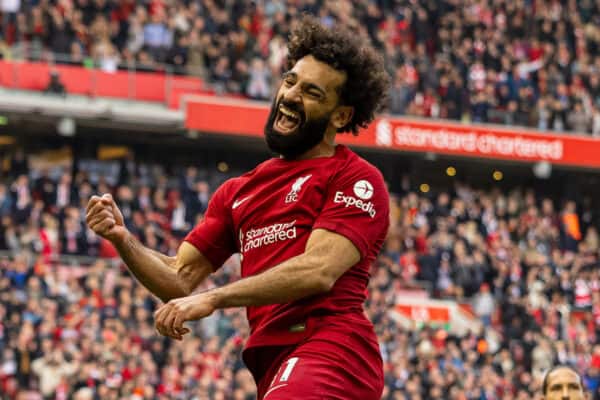 Yeah, I think you'll be back.
The squad needs to be refreshed and I think, despite recent windows, this is the one where Liverpool actually get it right and strengthen where they need to.
There's one player who will likely be available in the summer who would be the perfect fit, but he's going to cost a hell of a lot of money.
I think it's obvious who I'm referring to…
Looking ahead to Wednesday, where are the key battles?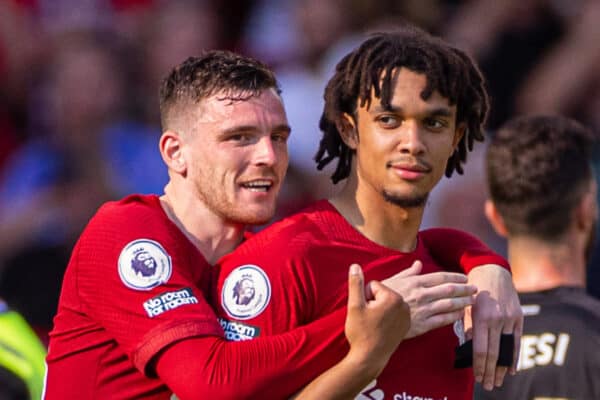 I think the biggest battles will be Bowen vs. Andy Robertson and in the midfield, where Rice and Paqueta are really beginning to click.
If Liverpool fail to contain those three, they will find it hard.
That's not to say that they will find the game hard overall, because by no means are we the finished article or stronger than Liverpool, but we're beginning to show a lot of confidence in a very good run of form.
I would like to think we'll look to expose Trent Alexander-Arnold's inability to defend, too.
We did that last season and it paid off!
Finally, what's your prediction?

I'm going to go for an entertaining 2-2 draw. We'll take the point, definitely!