With Jurgen Klopp's punishment now confirmed after his words over referee Paul Tierney, the events which led up to the flashpoint have now been released.
The manager has been left to wait nearly three weeks to discover his fate after the incident with the referee and fourth official against Tottenham.
On Thursday, it was finally confirmed that Klopp has been handed a two-game touchline ban and a fine of £75,000 due to his comments after the match.
He will serve the first match against Aston Villa on Saturday, but the second is suspended until the end of next season on the condition he does not commit any further breaches.
Although Klopp later revealed what Tierney had said after his celebration on the touchline, the full conversation between Tierney, John Brooks – the fourth official – and Klopp has now been disclosed in a report.
The report states: "Mr Brooks contacted Mr Tierney and said 'Jurgen Klopp has just run and celebrated in my face. I think it's a yellow card mate, minimum'."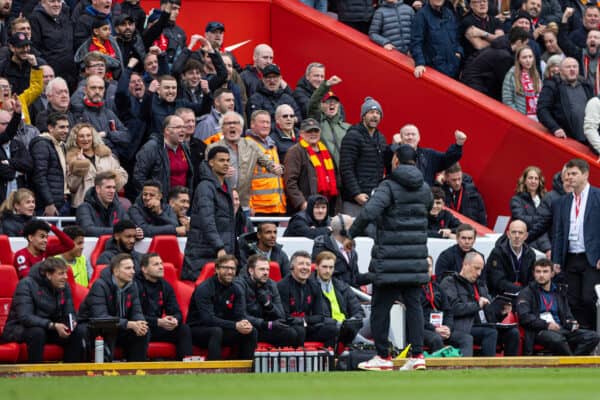 "Mr Tierney responded, saying that he had not seen what happened and needed advice whether the sanction should be a yellow or red card," the report continued. "The Video Assistant Referee reviewed the video footage and advised confirming yellow card.
"Armed with this confirmation Mr Tierney went to Mr Klopp and showed him a yellow card, saying 'Right…I have to show you yellow…it could be red, but I am going to show you yellow. He said yellow. We will give you the benefit of the doubt, don't do anything more'."
It is in line with what Klopp later disclosed, having insisted he did not lie with his initial post-match comments.
Klopp had questioned "what this man has against us" in reference to Tierney, and it is this implication of bias that got him in trouble after his actions on the field.
As part of the FA's investigation, Klopp did submit a letter and expressed that he was "sorry for my reaction" and "fully accepted a caution was justified," acknowledging his words about Tierney were "inappropriate."
The manager will sit in the stands in the final home game against Aston Villa, but he will be permitted onto the field for the post-match farewells.