After 'God Save the King' was predictably booed at Anfield, Spirit of Shankly has condemned Liverpool FC for playing the national anthem.
Although they admit the club "were left in a near-impossible situation," the supporters union has called out Liverpool FC for playing the national anthem.
Spirit of Shankly said they "should have made the alternate decision and not played it."
Liverpool played 'God Save the King' on the coronation weekend due to the Premier League "strongly" suggesting it be aired at every match.
After fans sang over the top of the anthem and widely booed it, 'Hillsborough' trended on Twitter and bigots used it as an excuse to spout hatred against Liverpool fans and the city.
There are several reasons that people believe it was a mistake to play the anthem but, chiefly, Spirit of Shankly cite the abuse that Liverpool supporters were subjected to.
The union said in a statement: "LFC were damned if they did, damned if they didn't, but they, with the PL, knew what would happen and they also knew the consequences – the predictable, hateful bile regarding Hillsborough would be re-ignited all over social media."
They added: "Yet again, survivors and the families and friends of the 97 people unlawfully killed at Hillsborough are subjected to a despicable backlash.
"It was hoped that the amazing collective efforts with Nottingham Forest and Leeds supporters over the past few weeks would be the start of a change in attitude from those quick to chant about Hillsborough and other tragedies.
"Unfortunately, the club's insistence on playing it [the national anthem] will, it seems, lead undoubtedly to an increase in hate chanting in the future."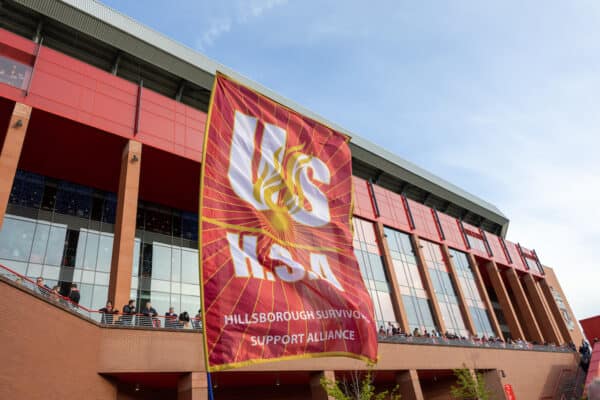 Author Tony Evans summed up the situation for the i, writing: "The club had two options. Ignore the coronation or go ahead with the tribute to monarchy. Either route would have brought a tsunami of criticism."
Liverpool chose the latter option and, in doing so, deflected any criticism onto supporters, instead of taking it themselves.