Trent Alexander-Arnold has been in fine form on the assists front in recent weeks and has reflected on some of his all-time favourites in a recent video.
The 24-year-old had registered just two league assists in his first 29 appearances of the season, but a recent positional tweak elicited a run of six in five games.
It was the second time in his career that he had assisted in five consecutive Premier League games, becoming the first player in the competition's history to do so on two occasions.
In a recent Premier League video, Alexander-Arnold recounted some of his best assists for the club and talked viewers through his thought processes during each.
"It's crazy the amount of things you can process in that split second and you can almost paint a picture as you where they're going to be," Alexander-Arnold explained as he looked back at some of his most memorable contributions.

"I see passing the ball as an art, so to be able to do it well is something I'm proud of."
The clips shown included crosses for Roberto Firmino in both the 4-0 Boxing Day win at Leicester in 2019 and the 5-3 victory later in the campaign against Chelsea when the Reds lifted the title at Anfield.
Alexander-Arnold also enjoyed reliving a "rare left-footed assist" against Brentford earlier this season, as well as another for Firmino against Arsenal last month.
In the same interview, Alexander-Arnold revealed his favourite ever assist for Liverpool, describing it as a "special" moment for himself and the club.
"My favourite would be Ali's [against West Brom in 2021], I think it's the easiest technically to do because it's a corner but the importance on it is crazy," said the right-back.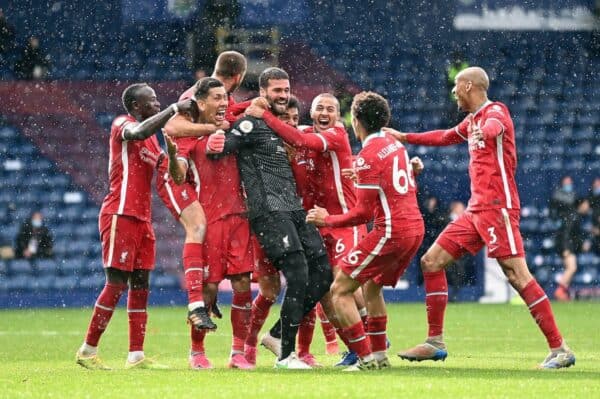 "I think it's so underrated and it goes under the radar as to how big that goal was for us."
Alexander-Arnold has recorded a total of 70 assists in all competitions since breaking into the team in 2016 at the age of 18.
He currently has 53 assists to his name in the Premier League, the same total as Leighton Baines, and plenty of years ahead of him in which to hunt down Ryan Giggs' record tally of 163.