The words 'rebuild' and 'transition' are enough to send shivers down the spine of any football supporter, but Liverpool's season is on course to be one history views as a write-off.
When Jurgen Klopp extended his deal to 2026 it was a sign of commitment to something that very few managers get the opportunity to attempt.
He gave himself a minimum of four years to shift from the current generation to the next, a job that would require phasing out ageing players who have given him everything and winning again with 'another' Liverpool.
The average lifespan of a Premier League manager is two years and four days, reducing further still as you work your way down the English football pyramid.
Klopp now sits as the Premier League's longest-serving current boss – currently, the fifth longest-serving of all time – and his new deal means that his tenure is likely to be more than five times the average.

Overseeing a transition such as this one is something most managers aren't around long enough to try and even fewer do it successfully.
By some distance, Sir Alex Ferguson and Arsenal Wenger spent more years at their respective clubs than any other manager in Premier League history. They were also two of the most decorated.
Football works in cycles and methodology changes, which is perhaps why the likes of Jose Mourinho and Rafael Benitez have fallen down the hierarchy somewhat.
But if Klopp is to take this Liverpool side back to the top there are elements of Ferguson and Wenger's longevity that will need to be replicated.
How Ferguson rebuilt United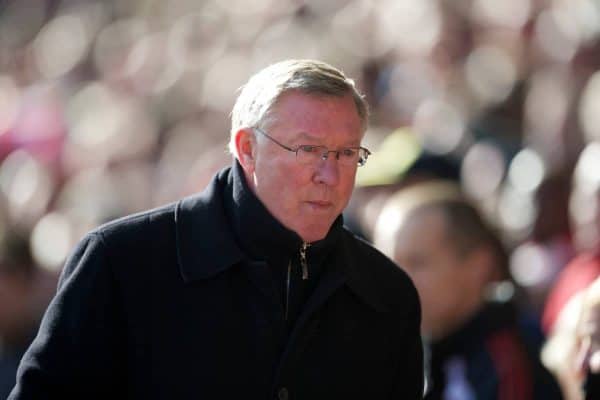 Klopp will almost certainly not match Ferguson's 26-and-a-half-year stint at the helm and it is unlikely he would even want to.
Ferguson's ability to achieve unrivalled success across multiple generations is however something that Liverpool would dearly love to repeat.
He lifted 13 league titles across a relentless 21-year stretch. The hands of time catch up with every player and that level of dominance simply cannot be achieved with the same squad.
Fighting complacency is perhaps the greatest challenge when standards are at that height, something which Ferguson was able to master better than most.
Man United completed a famous treble in 1998/99 with one of the greatest sides in the club's history, littered with quality across the board.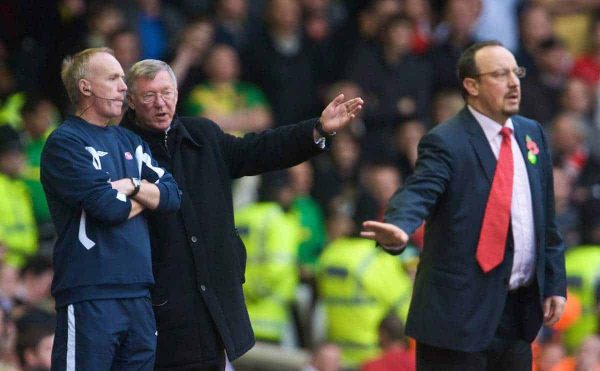 The ruthlessness required to dismantle a squad that delivered everything is the exact thing Klopp has been criticised in some quarters for not displaying more of.
The manager rubbished accusations of being "too loyal" to his players following a humiliating 3-0 defeat away at Brighton in January.
Just three years after Ferguson's United completed the treble, a hefty chunk of key players had been moved on.
Teddy Sheringham, Dennis Irwin, Dwight Yorke and Andy Cole all switched to different English clubs while Jaap Stam and Peter Schmeichel went overseas.
Three seasons ago the Reds were on course to capture an elusive 19th league title by one of the biggest margins in history. Sadio Mane and Gini Wijnaldum have been the only significant departures since then.
Ferguson was capable of letting significant figures leave in order to prevent self-congratulatory behaviour throughout the remainder of the squad, with the departure of Paul Ince in 1995 perhaps the most high-profile example.
Why Wenger sold players in their prime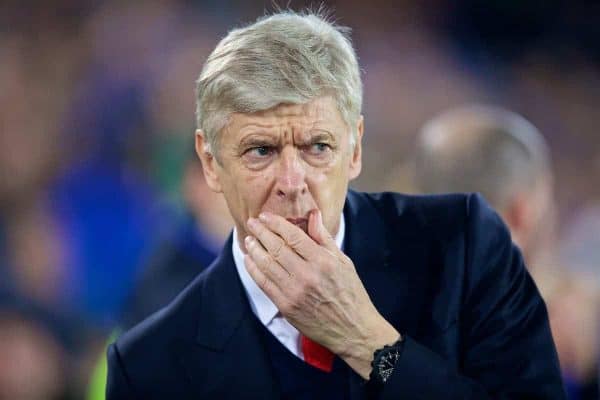 For a long time, Arsenal were the only team who could get close to Man United at the peak of their dominance.
The Gunners finished in the top two for an impressive eight consecutive seasons between 1997/98 and 2004/05, before Chelsea eventually came along to take their place at the top table.
While not every high-profile exit came through choice, Wenger was also happy to let his top players go if he felt it was for the overall benefit of the team.
Patrick Vieira was sold to Juventus at the age of 29, just 12 months after Arsenal became the only side to complete an 'invincible' Premier League season.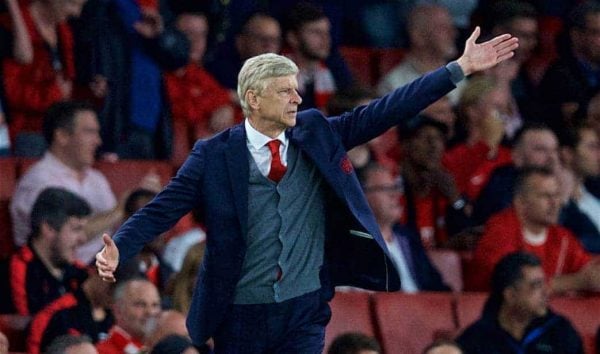 The sale of Robin van Persie effectively handed Man United their most recent league title in 2012/13, but the Dutchman's output dwindled shortly after that and was later sold to Fenerbahce in 2015.
Emmanuel Petit, Marc Overmars and Alexander Hleb were all allowed to leave by the age of 30, meaning that their powers diminished elsewhere and that they could be sold at the height of their value.
While Arsenal would sooner have kept him at the time, there is perhaps even an argument that Thierry Henry left the club at the perfect moment.
The Frenchman had an underwhelming three-year spell at the Nou Camp before eventually being re-signed by the Gunners for a brief loan period in 2012.
How it applies to Liverpool today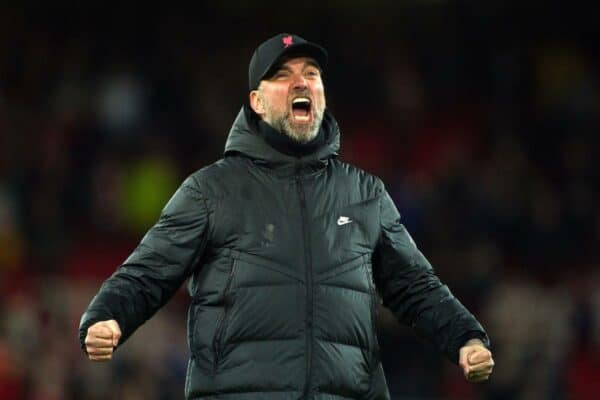 The manager has plenty of work to do between now and his contract expiry in 2026. He may yet even choose to stay beyond that.
The brutal nature of some of the sales made by Ferguson and Wenger brings a number of Liverpool's recent contract renewals into focus.
Jordan Henderson's four-year extension at the beginning of last season provided the skipper with terms and security befitting of his contribution to the club.
But with a midfield already stocked full of players in their twilight years, will reliance on individuals like Henderson until the age of 35 be something the club live to regret?

The Reds face an almighty job in the summer to replenish the squad, particularly in the midfield area, and committing such resources to a number of senior players could provide an unwelcome obstruction.
For perhaps the first time in his career Klopp is tasked with reassembling a squad while continuing to deliver success.
It is not necessarily an impossible juggling act, but it is something that requires assistance and resources.
That process has to start now and any signings made in the summer need to fit that mould.
It is an almighty job, but there isn't another person on the planet I'd rather have at the front and centre of it.