Tyler Morton's loan spell at Blackburn ended early due to injury and the midfielder had mixed reviews. So how did the Liverpool loanee perform?
Liverpool struck a third temporary deal in as many seasons in August as Morton followed Harvey Elliott and Leighton Clarkson in swapping Anfield for Ewood Park.
The hope was that the young midfielder would emulate the former's breakout success, rather than a spell that saw the latter return early due to a lack of game time.
Prior to foot surgery cutting his campaign short, Morton played 46 times for Blackburn, with four assists as Rovers finished seventh in the Championship.
A new contract at Liverpool came as a signal of the club's faith, but it remains to be seen how he fits into Jurgen Klopp's plans for next season and beyond.
To hear more about Morton's time at Ewood Park and his future prospects, we spoke to Lancs Live's Blackburn reporter, Elliott Jackson (@_ElliottJackson).
There seem to be mixed reviews among Blackburn fans, but what did you make of Morton's loan spell?
I think Morton did well. The issues were not about the player per se, but more his suitability to the existing players Rovers already had.
There were matches where he was very good and stood out. In others, particularly away from home, he struggled to command the centre of midfield.
That is perfectly normal, he is a young player in his first senior loan.
Just because he is from Liverpool does not make him immune from suffering natural dips like any young player.

The issue for supporters was Morton's skillset and profile was very similar to John Buckley and Adam Wharton, two homegrown, academy talents.
Therefore, when Morton was selected ahead of them and wasn't performing, there was an argument about whether those minutes should have been given to players Rovers have to develop.
I think, at times, Morton was overused and he looked jaded.
He copped some unfair criticism because of the makeup of Rovers' midfield options, which were not his fault.
What were his strengths and weaknesses in that deep midfield role?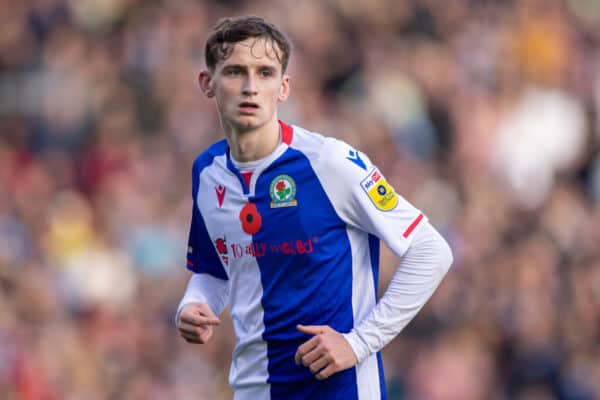 Undoubtedly, Morton looked far more comfortable playing a midfield two. For most of his loan, he operated in a double pivot in a 4-2-3-1.
When Rovers played 4-3-3, he was the No. 6, a single pivot, and that suited him far better for whatever reason.
He has obvious strengths on the ball, he has good technique and vision.
He needs to work on his physical attributes and defensive side of the game, which is natural for a player of his age.
The physical requirements of the Championship are different to the Premier League.
Do any moments stick out in particular – for good or bad?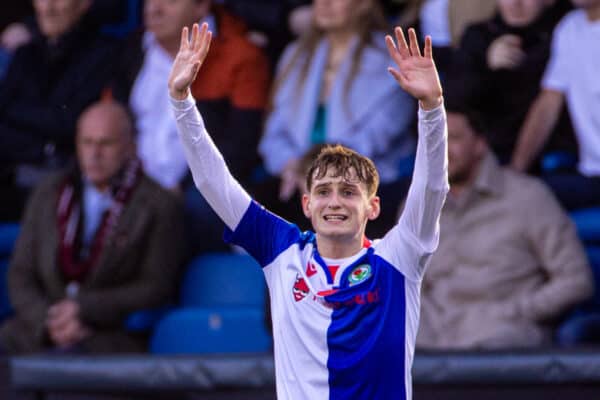 His best moments came earlier in the season. He put in a man-of-the-match performance at home to Rotherham and looked like he was showing his class then.
For bad, there were a couple.
He was at fault for Wigan's winning goal in a tight 1-0 defeat in October.
There was the incident at Sheffield United too, where he went down 'softly' in the eye of supporters and the Blades broke to score a 90th-minute winner in the FA Cup quarter-final.
Anything else you can tell us from your experience covering Morton at Blackburn?

He was always a pleasure to interview. Morton has no arrogance whatsoever, he is down to earth and came to Blackburn to learn.
He was always keen for feedback from the coaching team and showed a willingness and intelligence to take on different tactical instructions.
I think the up-and-down nature of his loan at Rovers was circumstantial, rather than a reflection of the player himself.
He signed a new long-term contract in January – can you see Morton making it at Liverpool?

It's hard to say.
He is certainly not ready for the first team yet, in my eyes. He needs another loan, perhaps in the Championship or abroad, then in the Premier League.
If you put a gun to my head, I wouldn't say he's a sure thing to make it. But at the elite level of the game, who is?
---
• Thanks again to Elliott Jackson for his insight on Morton's time at Blackburn. Follow Elliott on Twitter @_ElliottJackson.