Khephren Thuram is one of a number of names on Liverpool's midfield shortlist for the summer but his current club Nice are in somewhat of a limbo, thanks to Man United.
The Glazer family look set to finally relinquish their hold on United, with INEOS chief Sir Jim Ratcliffe regarded as the frontrunner despite a late bid from a Qatari billionaire.
While Liverpool are still yet to announce any news regarding minority investment, United have received a number of offers in a process that dates back to November.
Ratcliffe is seeking majority ownership of United, which would add the club to his, and INEOS', portfolio alongside OGC Nice, which he bought in 2019 for a reported £88 million.
How does this affect Liverpool, you ask?
Well, L'Equipe are reporting that Nice's summer plans will depend on the possible takeover of United, with their transfer budget to take a hit as a result.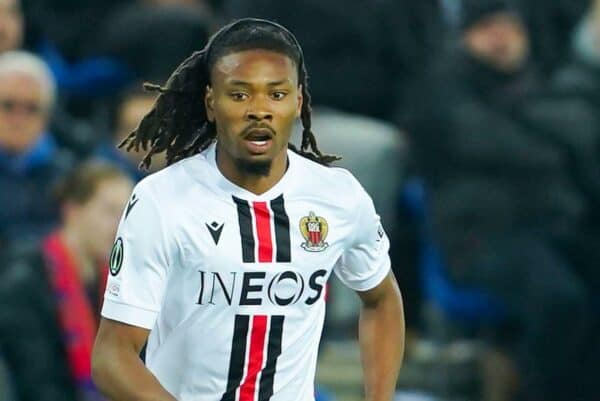 With the French club expecting to lose a number of key players, including Thuram, they will need adequate compensation and investment to find "high-quality replacements."
Something that is at risk as their owners look to finalise a £5 billion majority stake at Old Trafford.
Liverpool are widely reported to have made contact with the 22-year-old's representatives, but Get French Football News recently stated that Nice have shown "little to no interest" in negotiating.
Thuram has been anticipated to demand a fee in the region of £51.3 million, but with Nice not currently on steady ground – sanctions have been requested against them for an unsolicited manager approach – a move could go one of two ways.
Nice could drive the price high and demand Liverpool meet it – though the Reds are not always too fond of doing so – and potentially force them to lose out to another interested suitor.
Or, it could be a case of the Ligue 1 side banking as much as they can and giving themselves time to re-invest, allowing Liverpool to act on their interest and land an exciting talent.
What it also suggests is that we could be waiting until Thuram's involvement with France in the U21 Euros is over before significant movement, which could be as late as July 9.
There are a lot of dominos in play but let's hope Nice are in a position of wanting to give themselves time to re-invest, if and when Liverpool do put an offer on the table.