The Kylian Mbappe summer saga has begun, and Liverpool will almost certainly get dragged into it. But a move to Anfield is clearly a non-starter.
It didn't take long.
The Ligue 1 campaign concluded on June 3, with Paris Saint-Germain crowned champions, and nine days later Mbappe began his annual summer of posturing.
Widespread reports on Monday, including via BBC Sport, confirmed that the 24-year-old had told PSG he would not be extending his contract beyond 2024.
With Mbappe not planning to trigger that one-year extension clause, the Paris club are now in a position where they either sell this summer or risk losing their No. 7 on a free next summer.
Or, of course, the two parties will eventually agree another lucrative deal, as was the case a year ago.

There are few clubs who, if he does leave, could afford Mbappe – and perhaps fewer who are seen as viable destinations for the Frenchmen.
Liverpool are often brought into the equation due to their historic interest in the forward – in fact, it was claimed in January, by The Athletic's Mario Cortegana, that they attempted a move after he had signed his most recent contract.
Last May, Mbappe even confirmed he had "talked a little bit" with the club as speculation mounted over a move away.
But it remains a highly unlikely situation, one where it seems Jurgen Klopp can't resist chancing his arm despite the obvious financial hurdles.
Klopp has admitted on a number of occasions that he would be open to a deal, telling reporters last summer that: "Of course we are interested in Kylian Mbappe, we are not blind!"
However, the manager's assessment of the situation sums it up.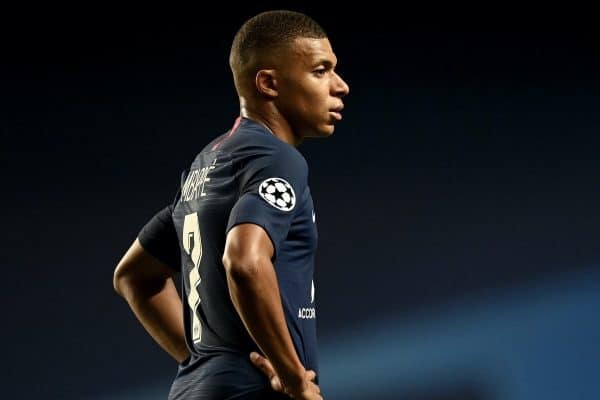 "But we are not, we cannot, be part of these battles," Klopp accepted.
Cortegana claimed in his report in January that PSG had quoted Liverpool a price tag of €400 million, and given the club recently pulled out of a deal for Jude Bellingham worth a fraction of that, it is clearly unfeasible.
There are obvious ties between Mbappe and Liverpool: Klopp is a firm admirer, they are his mother's favourite club and now the No. 7 shirt is even available.
But while the World Cup winner will inevitably be linked with a switch to Merseyside as he angles for the exit, there only seem to be three genuine options.
Finally join Real Madrid, head to Saudi Arabia or stay at PSG. Our money's on the latter.