When Mohamed Salah arrived at Liverpool in 2017, he took up the No. 11 previously worn by Roberto Firmino, revealing how the striker gave it up.
Salah joined the Reds from AS Roma two years after Firmino's own arrival from Hoffenheim, and the pair struck up a bond on and off the pitch.
Together with Sadio Mane, they formed one of the world's most feared forward lines – if not the most – but over the last 12 months they have parted ways.
Firmino left Liverpool this summer, and in the club's new LFC Original documentary 'Bobby', Salah paid tribute to his long-time team-mate.
The Egyptian explained one of their first conversations after he joined, with Firmino handing him his now-iconic No. 11 shirt.
"When I came here I knew he had No. 11 and I asked him for it," Salah said.
"He said, 'yes of course, I will have No. 9 and you can have No. 11'.
"So that was the first thing, and I just felt it click between us before we even started playing together."

The production of 'Bobby' shows the affinity for Firmino by not only the supporters, but everyone who worked with him at the club.
"I know his quality; he's one of the best to play for Liverpool," Salah said, hailing him for being able to "do everything in a game and sacrifice himself for the team."
He added: "I think he's been loved the most.
"Everyone likes him, he's really calm and always smiling and when you see someone sacrificing themselves for the team, you see that everyone loves him here."
---
More from 'Bobby'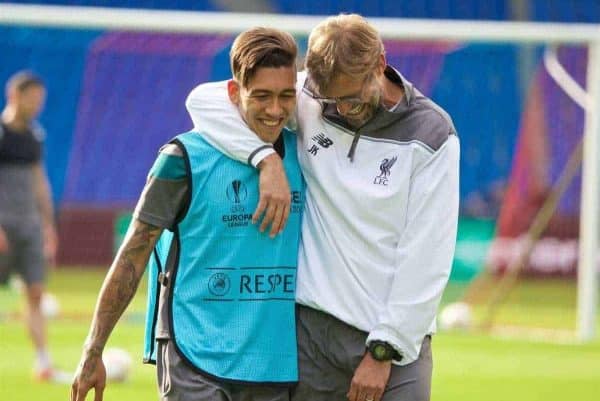 "He is so integral to everything that happened here in my time. I couldn't imagine for a long time how our game would look without him.

"As a person, as a human, as a boy I will miss him. As a player we all will miss him.

"We will stay friends forever definitely, I will be grateful forever for everything he did for us, for me and he will go down as one of the Liverpool greats.

"What can you wish more for in a footballer's life than that?"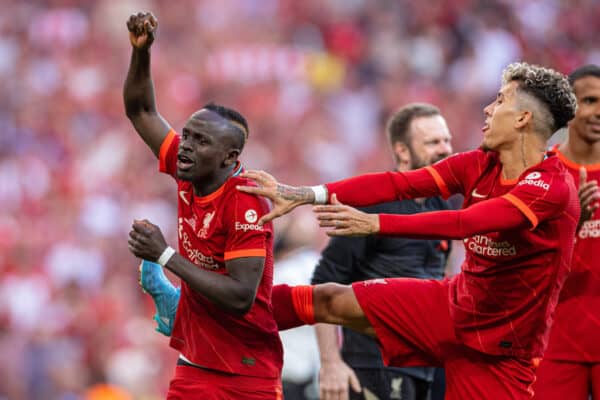 "I have seen many nice people in this business, but Bobby Firmino is by far and away my favourite one…he's my favourite team-mate.

"Bobby changed something about my football…he makes things easier, so you don't have to do things more complicated. When you get the ball, Bobby is next to you and gives you an option…it helped me, and it helps the team.

"I don't see any chant more beautiful than Bobby's. Sometimes in my house, I'm there listening to it…I love it, it's so special.

"If you love the man as well, sometimes you just have to sing it. I can sing Bobby's song better than my own!"

Bobby himself!
"It was a huge honour to tell my story in this way.

"I'm proud that my family and friends, former team-mates and all those who have helped me down the years, embraced the project with so much passion.

"It was an emotional experience to relive my journey, and I must warn you that there'll be some tears along the way!

"There'll be stories you'll have no doubt heard, but plenty that you will not know.

"It's as much about my life away from football as the successes I've enjoyed on the pitch.

"It is not only my parting gift to Liverpool fans, who took me into their hearts, but a precious keepsake for myself and my family – something we will cherish forever."
---
The first episode of 'Bobby' will stream on LFCTV GO from 9am, Wednesday June 14.
Available on LFCTV from 5.30pm Wednesday June 14.