Ryan Gravenberch is a name that has been consistently linked with Liverpool and while he has plenty of upside to offer, the midfielder insists his goal remains to "succeed at Bayern."
Gravenberch has been named among a long list of midfield targets for the Reds this summer but he is one who is continually name-checked even when others drop off the radar.
The 21-year-old started just six games in his debut season for Bayern, amassing 937 minutes after his £20 million move from Ajax.
It led the Dutch midfielder to seek clarity on his role under Thomas Tuchel and he has admitted on a number of occasions that he would prefer to stay in Munich.
But that has not stopped links to Liverpool and with questions over his ability to add immediate value at Anfield, This Is Anfield asked Bundesliga commentator Kevin Hatchard about his trajectory.
"I think there is still a feeling that he has a really interesting skill set," Hatchard said.
"He's really good at avoiding the press, snaking his way through challenges and scoring spectacular goals.
"There's definitely something there, he's still very very young as well. There's no need to rush to judgement on him."
He added: "I don't think it was realistic he was going to be a regular starter having made the move from Ajax.
"There are lots of players who look good in the Eredivisie and good for Ajax that don't necessarily make that leap."
The 21-year-old's focus is currently on representing the the Netherlands at the U21 Euros, but his future remains a talking point and in an interview with Dutch outlet AD, he spoke of his mentality not to give up after a rocky first season.
"I assume that I will still be playing for Bayern next season," Gravenberch said.
"That's really how I feel about it. I'm [at] a top three club in the world. I think that's beautiful and special.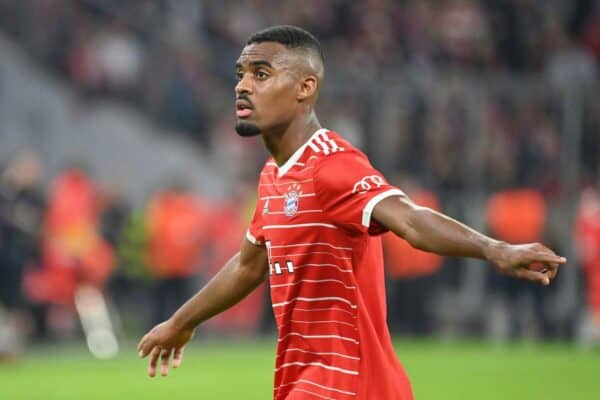 "I'm not giving up easily. My goal is still to succeed at Bayern."
Gravenberch intends to start pre-season with the German champions on July 13, but Liverpool may still yet test the midfielder and Bayern's resolve this summer as minutes next season are still far from guaranteed after their recent transfer business.
"Bayern have been adamant they don't want to sell, whether that is a negotiating tactic we will see because they brought in comrade [Konrad] Laimer so that's further competition," Hatchard added.
"You may well get to a point where Bayern think, well actually if Liverpool come up with the right number that is a deal we could potentially do."