The 2022/23 season was a taxing season for a multitude of reasons, and four of Jurgen Klopp's first names on the team sheet were made to put plenty of minutes in their legs.
It is incredible to think that football remains ongoing, Harvey Elliott and Curtis Jones are involved in the U21 Euros this summer – making this a season that seemingly never ends.
It is exhausting to think about, let alone for the players who had to lace up their boots up to three times a week such has been the relentless schedule.
And talking about never-ending, it might have felt that way for Alisson, Mohamed Salah, Virgil van Dijk and Cody Gakpo – the four senior Liverpool players to surpass 4,000 minutes this season.
That tally takes into account games for club and country since the domestic campaign started last August, which included a World Cup, qualifiers and friendlies on top of club matches.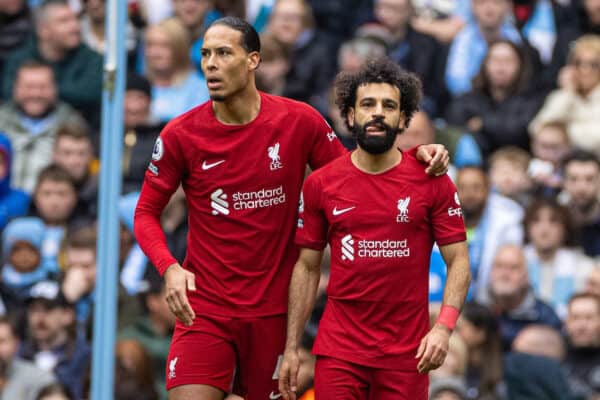 Alisson racked up the most minutes of any member of Klopp's squad, totalling 4,790 as Liverpool and Brazil's No. 1 (4,230 minutes for Liverpool, 560 for Brazil).
Salah was only marginally behind on 4,729 (4,296 for Liverpool, 433 for Egypt), while Van Dijk amassed a total of 4,695 minutes (3,645 for Liverpool, 1,050 for the Netherlands).
Gakpo, meanwhile, closed out his campaign with 4,663 minutes after 60 combined matches for PSV (1,961 minutes), Liverpool (1,859) and the Netherlands (843).
It is a testament to the availability of each that they all amassed over 4,000 minutes this season, they combined for only seven games missed due to injury – with Van Dijk responsible for six.
It will be a concern, though, as Liverpool look to bounce back from their woes of the year just gone, with rest a commodity that has not proved readily available – especially as first choice for club and country.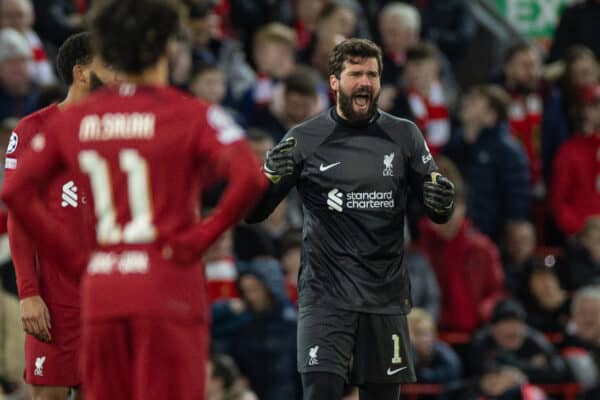 As for how they compare to the rest of Europe, Man United's Bruno Fernandes occupies the top spot after playing 6,071 minutes over 70 matches – 1,281 minutes more than Alisson.
According to Transfermarkt, Alisson is ranked 61st in Europe for minutes played, with Salah (No. 74), Van Dijk (No. 100) and Gakpo (No. 112) following close behind.
Though, you may find it surprising to know that another Liverpool player can say they played more minutes than the abovementioned quartet – the catch is none of his games came for the Reds this season.
Conor Bradley played 4,800 minutes for Bolton and Northern Ireland in his breakout campaign, earning him a rank of 56 in all of Europe and the second-most of any teenager.
All are due to report for pre-season on July 11, but between now and then you can be rest assured that they will be making the most of their chance to rest and recharge!