With Liverpool reportedly "100 percent" signing a centre-back this summer, we took a closer look at one of the most heavily-linked defenders.
Micky van de Ven is just 22 years old, yet is already drawing the attention of top clubs in Europe, Liverpool included.
The Reds have been readily linked to the Dutch youth international, who has 89 senior club appearances in his career so far.
The Wolfsburg defender is in action at the U21 Euros currently, and we thought we would ask someone who has seen him play plenty, for his opinion on the youngster.
To get the lowdown on Van de Ven and his potential move to Liverpool, This Is Anfield spoke to Bundesliga commentator Kevin Hatchard (@kevinhatchard).
Would Van de Ven improve Liverpool's squad?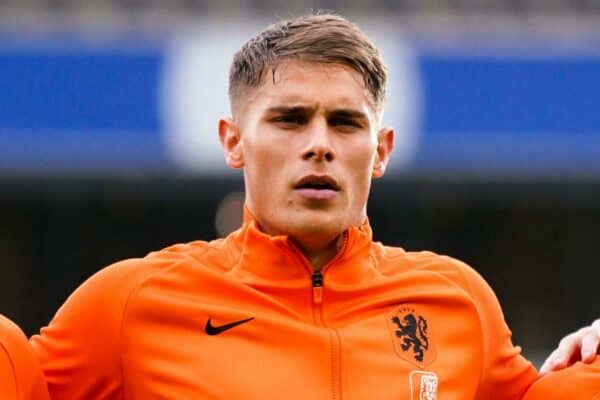 Yeah, I think there's a very promising young player there and more importantly, there's a player who's just had a really solid season with Wolfsburg.
He played almost every game, every minute actually, until deep into the season.
And, he's somebody who really stepped up under Niko Kovac who's very much a coach who concentrates on the organisational side of the game, the defensive side of the game, so he was always going to take a step forward.
Do you think he would move, given the chance?

He is somebody that Jorg Schmadtke knows very, very well because he was the one that signed him from Volendam.
Ajax were very interested in him when he made that move, so Wolsfburg were able to nip in there and get him.
Obviously, a move to Liverpool is enormous – you would have to convince him that he had a genuine chance of progression and getting into the first team on a regular basis eventually.
What could he bring to Liverpool?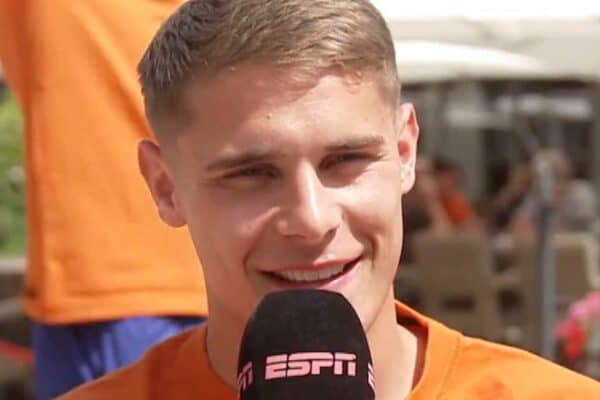 He's left-footed, which is always great because, you know, coaches love to find left-footed defenders in build-up.
I think he's comfortable on the ball, and does the defensive basics very, very well.
He still has a lot to learn, of course, but, again, just as with Manu Kone, you can look at it and say: 'OK, that makes a lot of sense'.
Could he also play left-back?
Yeah, I think he would be versatile. I mean he's comfortable on the ball.
I think, you know, he's a talented player, there's no doubt about that.
So I think, again, it would be an issue of Jurgen Klopp giving him that information to digest and, if he were to sign, it would take a while to adjust.
But you've got Virgil van Dijk there who, of course, is a Dutch defensive legend, so there's a great person to learn from.
---
* Thanks again to Kevin Hatchard for the lowdown on Micky van de Ven. Follow Kevin on Twitter @kevinhatchard.