With a gulf in Liverpool's midfield emerging in the two years since Gini Wijnaldum's exit, the signing of Alexis Mac Allister could finally solve it.
Over the years, Liverpool have proved to produce masterstrokes in the transfer market to put together a side capable of winning the lot under Jurgen Klopp.
Arguably Klopp's biggest challenge in his Liverpool career is building the second coming of his team, to compete again domestically and in Europe.
There have been signs of this transition as the potential of a new front three started to be pieced together through the acquisitions of Darwin Nunez, Cody Gakpo and Luis Diaz, and adding Diogo Jota into the mix creates a juggernaut of an attacking force.
Ibrahima Konate has shown there will be life without Virgil van Dijk, but it still feels like there will be surgery required in this area of the pitch either this summer or next.
The big elephant in the room that needs addressing above all else is the midfield rebuild.

Such a key component in Klopp's gegenpressing philosophy has needed a makeover for such a long time.
The fact Thiago was the only midfielder Liverpool had brought in since the title-winning 2019/20 season highlights how little attention this problem has had – and now the Reds are paying the price.
With Gini Wijnaldum's presence such a key cog, his exit was always going to leave a gaping hole that needed plugging.
His energy and work ethic rubbed off on the rest of the team and left the side less vulnerable to counter-attacks.
As the season just gone has proved, without an energetic, workmanlike midfield Liverpool can be carved apart from the simplest of passes or long balls over the top.
This came time and time again from opposition players being able to pick their head up and find a team-mate.
Klopp's prime sides were their best at pressing opposing players to the point where they couldn't think straight, let alone kick a football in the right direction.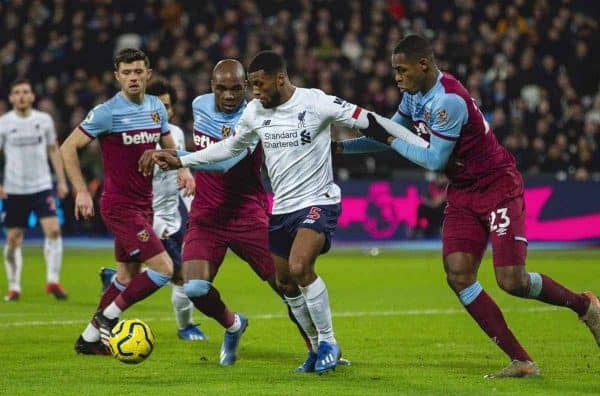 Wijnaldum was a huge part of this as his position on the left-hand side of Liverpool's 4-3-3 allowed the attacking combination of Sadio Mane and Andy Robertson to really thrive.
The lack of Wijnaldum has seen the breakdown of the system that functioned like clockwork.
Thankfully, the Reds seem on the right path this summer to bolstering their midfield, with Alexis Mac Allister coming in from Brighton.
The Argentine comes in at the perfect age of 24 and the right amount of experience in the Premier League.
Liverpool have fallen into the trap of letting their trusted midfielders like Jordan Henderson, Fabinho and even Thiago age together.
This has contributed to a lack of intensity and letting the opposition glide past them due to that lack of energy to make a tackle.
At the same time, Liverpool's more inexperienced midfielders such as Harvey Elliott and Fabio Carvalho have found difficulties in learning Klopp's demands from the middle of the park.

Mac Allister coming in at the perfect development age, before he hits his prime years, is exactly the profile of midfielder Liverpool should be looking for.
It mirrors the signing of Wijnaldum, as he was 25 years old when signing and still had room to grow as the pressing machine he became.
Furthermore, the Dutchman came in as an attacking midfielder, with many Liverpool fans left bemused as to where he fitted in the puzzle. It turned out he was the crucial piece to let the rest of the side flow.
It only took a few games into Wijnaldum's time at Liverpool to understand where the management team saw his place.
He transformed from a No. 10 who was all about goals into arguably the most complete midfielder of the Klopp era.
There seems to be a similar perception of the kind of player Mac Allister is, as he has played more of an advanced midfield role due to his creativity and intelligence on the ball.

This should not ignore his attributes as an all-rounded midfielder.
For instance, per FBref, he had the second-most tackles of any Brighton player in the Premier League last season behind Moises Caicedo, with 70, which is five more than Fabinho.
The number of tackles also betters Wijnaldum's best league season, with 41 for Liverpool in 2018/2019.
These statistics show that the goals and assists that made Mac Allister are just a small part of the overall package Liverpool are going to get.
"I think the managers who work with me know I can do it everywhere that they need me," he said upon his arrival.
It seems he can play anywhere around the pitch, which will be perfect in this new box system Liverpool adopted towards the end of the season.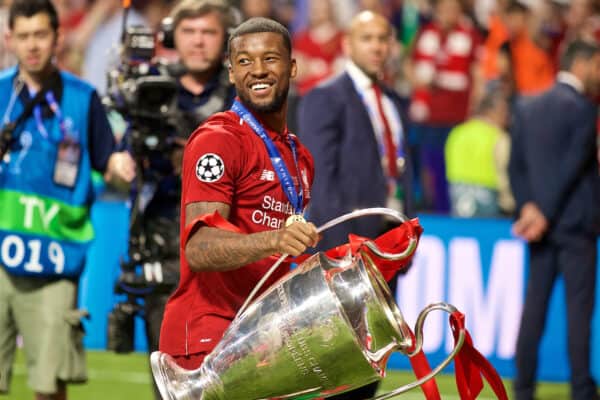 Wijnaldum came in an unknown in terms of what kind of player we were getting and turned out to be a steal at £25 million, for the box-to-box player Liverpool craved to build Klopp's first great midfield.
Perhaps most importantly, Wijnaldum's fitness record saw him start 206 times in just five years at Anfield.
This availability is similar to our new No. 10, who started 81 of his 112 outings in three-and-a-half seasons with Brighton, only missing one game through injury.
From what Mac Allister has shown in a Brighton shirt, this looks like the start of Klopp's next great engine in the middle of the park.
---
* This is a guest article for This Is Anfield by Jake Clay. Follow Jake on Twitter, @Jakeclay98.