Liverpool are on the cusp of losing two of their most experienced midfielders and it means they need to be busy in the transfer market, which Jurgen Klopp insists they will be.
At the start of the summer, three midfielders and a defender were non-negotiable for the Reds and that has not drastically changed in the weeks since.
New signings Dominik Szoboszlai and Alexis Mac Allister have settled in well, but with Jordan Henderson and Fabinho heading for the exit, they will soon be joined by others.
There is a long short-list when it comes to possible replacements to bolster the midfield and while Klopp's current priority is training, he's heavily involved in transfer discussions.
Sporting director Jorg Schmadtke is with the team on their Germany training camp and that helps create time for Klopp to hold important discussions when he has time before or after training.
But it's "clear" to the manager what needs to happen on the incoming front, and he says "it will."
"My main focus and my main energy has to go into the training sessions, that's what I do," Klopp told the 'We are Liverpool' official podcast.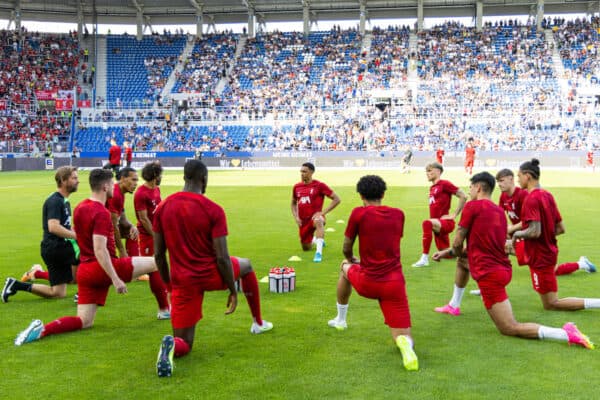 "The time left and right of the sessions then I can try and sort other stuff, and that's what we are doing.
"Still around three to four weeks until the first game of the season, a few things have to happen until then. Definitely. Transfer market-wise as well, that's clear now.
"It will happen, and we will have a good team."
A definitive statement from the boss, who also asked supporters to "trust us" as everyone at the club will "do absolutely everything" to have a season "we will never forget" – for the right reasons!
The Reds are not short on links to players but it will be an interesting few weeks to see how they navigate the window and who signs on the dotted line. Strap in, Reds.