Dominik Szoboszlai will be the fourth Hungarian player to feature for Liverpool, and the club's very first has pledged to be "his biggest fan."
Graeme Souness' decision to turn down Eric Cantona and instead sign Istvan Kozma has gone down in history.
Kozma, the mercurial midfielder, joined Liverpool from Dunfermline in 1992 as a surprise signing – and failed to make the grade, only playing 10 times for the club.
He returned to Hungary a year later, and it was not for another 15 years that another of his compatriots made an appearance for the Reds.
Peter Gulacsi was later followed by Adam Bogdan, with Szoboszlai now set to become the fourth Hungarian to feature for Liverpool.
Speaking to Nemzeti Sport, Kozma has backed the 22-year-old to shine at Liverpool as he arrives under "obviously different" circumstances.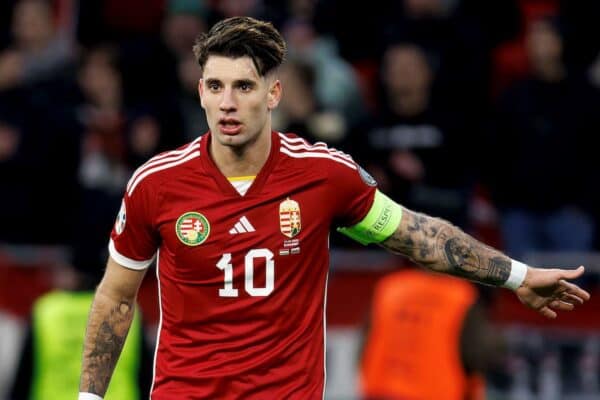 "Although he comes from one of the top teams of the Bundesliga, it will not be a disadvantage that he will understand himself well with Jurgen Klopp in his mother tongue," he said.
"And he also has the attacking, creative football that is characteristic of the German manager's teams.
"Obviously, he will have to adopt the style typical of the Premier League, which has changed a lot over the years – [hard work] is already combined with amazing technical ability.
"When you play against an English team, you feel the difference, especially when two English teams play against each other!
"I'm not afraid for Dominik Szoboszlai, I'm even proud that Liverpool signed a Hungarian footballer again, and for a very large sum.
"I will be his biggest fan, I wish him the best!"

Though Kozma's time at Liverpool was brief and, to put it lightly, peripheral, the 58-year-old still holds the club in fond regard.
He described joining the Reds as "every footballer's dream," with Szoboszlai now experiencing the same feeling as he looks to establish himself as a key fixture for Jurgen Klopp.
"It was very good to participate in the life of a club as big as Liverpool FC," Kozma added.
"I enjoyed every moment of my time there, even though I played only a little.
"I won't deny that I was surprised when I first heard about the club's interest.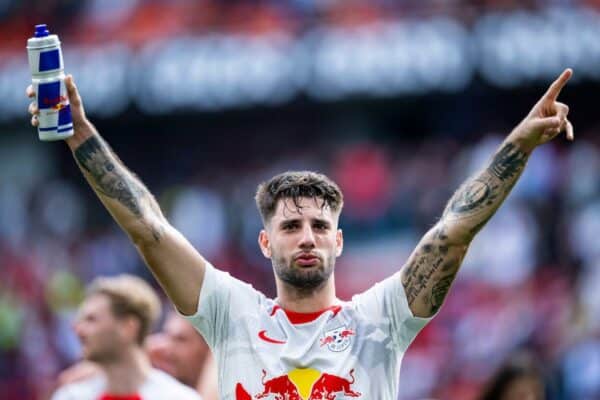 "I knew that people can talk about anything, it doesn't mean a contract, but it also dawned on me that if it does become a reality, I could join a team that is every footballer's dream!
"There is no exaggeration in the fact that it was a terrific feeling to play football at Anfield, Liverpool's fan base was already one of the best in the world.
"And since then it is very good to experience their characteristic attachment and sense of life, even in the stands."