When the news first broke in April that Liverpool had pulled out of the race to sign Jude Bellingham, there was an entirely unsurprising eruption of anger among Liverpool fans on social media.
It was a response not without justification given this was a player the Reds had long coveted, and for whom a much-needed midfield overhaul had seemingly been delayed.
What's more, the primary reason offered – the escalating cost of the deal and the need to fund significant surgery to the squad as a whole – made little sense given that it had been obvious for some time that Borussia Dortmund would not be offering up a bargain.
Ultimately, the true motives for Liverpool's withdrawal were later exposed during Bellingham's first press conference as a Real Madrid player, when it was revealed that he only ever wanted to go to the Spanish capital.
The Reds, it transpired, had simply been used as leverage by a player looking to secure the best deal from his club of choice – a not-uncommon occurrence in the cutthroat world of elite-level football.

While there was naturally disappointment over that outcome, it is understood it did not cause senior figures at Anfield to waver in their belief that a club of Liverpool's standing should always be in the hunt for players like Bellingham.
Others might disagree, pointing out that stars have generally tended to be forged at Anfield, rather than shipped in ready-made.
It is a blueprint that has birthed countless successful Reds teams down the years, including the most recent ones under Jurgen Klopp.
And within that context, attempts to sign Bellingham felt like an uncharacteristic waste of time for a club with little history for winning drawn-out battles to sign Galactico-types.
Of course, whichever side of that particular debate supporters stand on, the only thing that truly mattered once it emerged Liverpool would miss out on their natural heir to Steven Gerrard was how they reacted.
But now, three months on from missing out to Real Madrid and a week into the new transfer window, it would be fair to describe the Reds' response as emphatic.

Even those who were particularly desperate to see Bellingham arrive on Merseyside would struggle to argue with the alternatives offered up thus far.
In a crazy, inflated market, bringing in two players of the calibre of Alexis Mac Allister and Dominik Szoboszlai for just £95 million represents truly remarkable business.
Yes, both bargains were predicated on release clauses, but knowing about such contractual quirks and being able to exploit them are two entirely different matters.
And that is particularly true for a club heading for the Europa League while attempting to fend off interest from rivals playing in the Champions League.

Fortunately, attracting players becomes that bit easier when you have a manager boasting Klopp's mix of track record and charisma.
Liverpool are likely to need to lean on that pull again as the window progresses, with their post-Bellingham plan still not fully executed.
Further additions in midfield remain possible, with Southampton starlet Romeo Lavia currently being monitored.
It is an encouraging start that the Reds remain open to a third addition in that position – a holder, no less – given it suggests they are fully aware of just how deep their issues in the engine room ran last term.
However, there are two sticking points currently blocking plans to fully address the problem area before pre-season gets underway.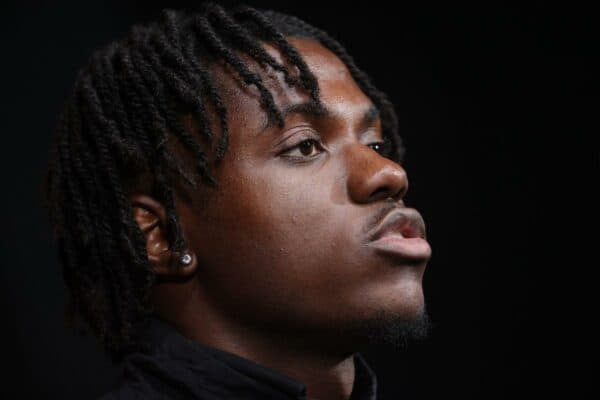 The first is a feeling that, to be able to offer sufficient playing time to convince any new signing of the merits of a move to Anfield, it may be helpful (though room for compromise always exists) to sanction a departure, with Thiago the current likeliest candidate.
The second issue is the lofty £50m price tag Southampton are understood to have put on their most prized asset amid interest from both Arsenal and Chelsea, despite his paucity of senior experience.
Whether Liverpool can find their way past these roadblocks in the weeks ahead – and indeed how they fare in terms of securing the defensive addition they are also keen on – will go a long way to deciding just how successful this summer's promised rebuild ultimately is.
But for now, at least, there can be few qualms over what has been a promising start to righting the wrongs of that doomed Bellingham pursuit.