Alisson has paid tribute to the spirit within the Liverpool squad after the 2-1 comeback at Newcastle, a victory he described as "one of a kind."
Heading into the final days of the transfer window, the focus among supporters has been on what Liverpool are still lacking.
But Sunday's fightback win over Newcastle showed the togetherness that remains within Jurgen Klopp's squad, battling from a goal and a man down to take three points late on.
Speaking during Sky Sports' post-match coverage, Jamie Carragher urged the club to "really go for it" with further signings.
However, following a summer in which both Klopp and Virgil van Dijk have been perceived to be asking for more when it comes to transfers, Alisson warned: "Don't put words in our mouths."
"Today was about passion, today was about believing to the end," the Brazilian told Sky Sports.
"After the game we played against Bournemouth as well, 30 minutes without Macca, showed how good we could be with 10 men.
"We have to take that forward now and do that with 11 players, keep that high level, focus in every challenge, focus in every moment, and really believe that we can do something this season.
"With so much talk around us about our feelings about the transfer window – please don't put words in our mouths.
"We are together, we believe in ourselves.
"We showed that here against Newcastle, in a really tough place, getting the three points in the circumstances.
"This is something that we have to use. It will be even better for us if we can use this [moving] forward now."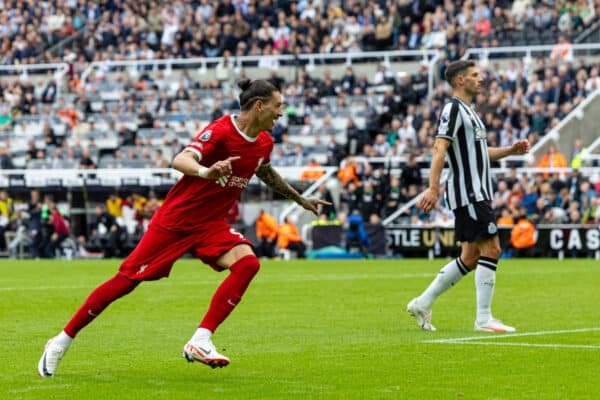 Liverpool's dominance of Newcastle over the years included a late, late winner from Fabio Carvalho at Anfield a year ago.
But Alisson believes that this latest win belongs in the pantheon of great performances under Jurgen Klopp, hailing it as a "one of a kind" evening.
"You cannot underestimate Liverpool, even in a game like that," he continued.
"To be honest, even when we played against them here last season, they had one player sent off and it was really hard to play against 10 men.
"When you play as a unit, you can do so many things on the pitch, you can make the pitch smaller.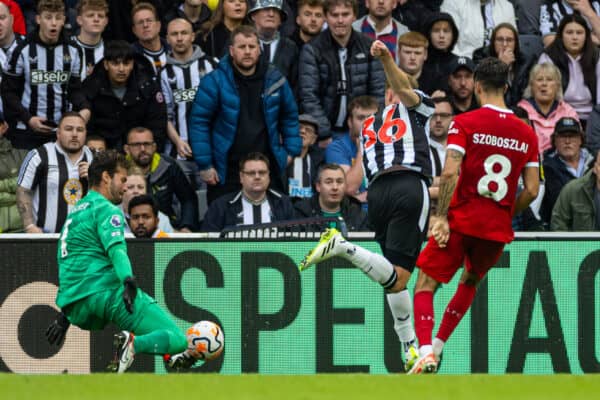 "With the quality that we have in the team, we can do so many things.
"We said in the changing room at half-time that we should believe, we were going to have chances and we should believe that we are capable of doing something here.
"We did it.
"I think this is among so many games that we played, [the Barcelona game has] no comparison, but this one is one of a kind."