Liverpool fans have been quick to ask "who" after reports came in quick and fast that the club are closing in on Japan captain Wataru Endo, and experts regard him highly.
The Reds certainly know how to spring and surprise and Wednesday night's offering was that Liverpool are pursuing a deal for Endo, who can play in defensive midfield and at centre-back.
The Athletic report that "talks are advanced" and he has been given permission to travel to Merseyside to complete a transfer.
Few will have heard of the 30-year-old before the news broke, but those who have tuned into the Bundesliga have positive words to say about the Stuttgart captain.
His versatility, experience and leadership would fill a gap left by the loss of experienced players this summer and with the deal moving at speed, there was plenty of reactions online.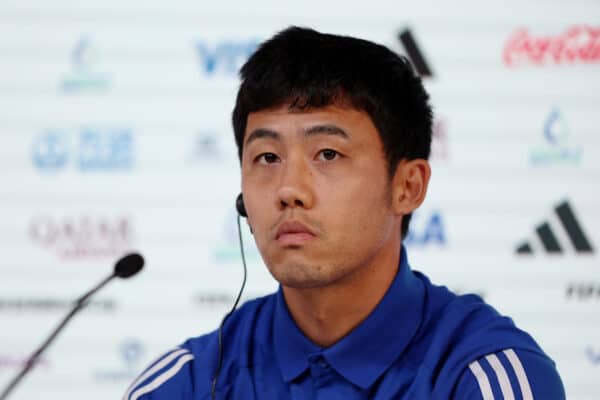 There was confusion and a quick scramble for information about Endo, and Bundesliga experts have already looked to bridge the information gap in a positive light.
Journalist Chris Williams says the Japan international is an "excellent player for Stuttgart, leaves it all on the pitch and very disciplined," noting it will be of interest to see what the final fee is.
Others have pointed to the characteristics that will make him a "terrific asset to Liverpool," which includes his aggression and energy:
This would be awesome for #lfc. Proper warrior and leader. Love him. https://t.co/8VG88tQuz6

— Kevin Hatchard ??? (@kevinhatchard) August 16, 2023
A bit more on Endo for #lfc fans (I have no inside track on whether he's coming)

He was a massive part of keeping a poor Stuttgart team in the #Bundesliga in the last 2 seasons

He tackles until he drops, he's disciplined, and he's got great energy. You could get 2/3 good years.

— Kevin Hatchard ??? (@kevinhatchard) August 16, 2023
Smart move by Liverpool

One of the best in his position in Bundesliga

– aggression
– can keep the ball very good
– leader / captain by Stuttgart
– Stuttgart love him https://t.co/qFZ1Y37jcN

— Jan Aage Fjørtoft ???? ?? ?? (@JanAageFjortoft) August 16, 2023
One of the Bundesliga's most unsung stars. A absolute running monster, an engine like few others. Rarely wastes a pass, a natural leader and a scorer of important goals. Excelled in a very moderate Stuttgart team. He'll be a terrific asset to Liverpool. https://t.co/u93TFIDVB1

— Dan O'Hagan (@danohagan) August 16, 2023
Quietly a big fan of this move. One of the most consistent ball winners I have seen and low key one of the most reliable midfielders in the league. https://t.co/PYHlnrKdDL

— Jonathan Harding (@JonBloggs66) August 16, 2023
Spoke to Mario Gomez in a round table at the weekend & he couldn't have spoken about his former teammate in more glowing terms. Unheralded but a very smart footballer, a leader with real character & resolve https://t.co/xj7MJD70rW

— Andy Brassell (@andybrassell) August 16, 2023
Others have also looked to shine a light on his qualities…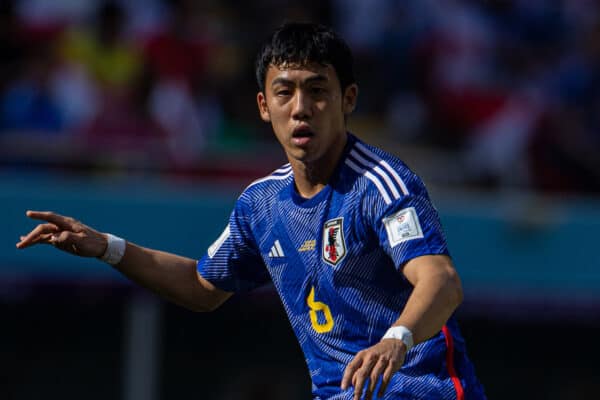 Wataru Endó vs Bundesliga midfielders since the start of the 2020/21 season:

? Most possession won in defensive ? (254)
? Most aerial duels won (219)
? Most clearances (175)
? Most headed clearances (105)
? Second-most touches (6511)
? Second-most passes completed (3940)… pic.twitter.com/Dtc2TUGF5R

— Squawka (@Squawka) August 16, 2023
COMPARED: Wataru Endo vs Fabinho per90 in the league in 2022/23. ? pic.twitter.com/9ZnvIgunb1

— Squawka (@Squawka) August 16, 2023
Wataru Endo is a good signing for Liverpool under the circumstance that another midfielder follows. Smart, press resistant, can pick a nice pass. Aggresive, wins a lot of possession, reads the game well. Probably quite cheap seen to fee and wages. A good squad player.

— Maxi (@MaaxiAngelo) August 16, 2023
Seen a few asking why Liverpool would sell a 29-year-old and buy a 30-year-old.

Endo has about 22k club minutes, Fabinho 37k.

It's not the years, honey, it's the mileage.

— Andrew Beasley (@BassTunedToRed) August 16, 2023
See what I mean when I say Endo like Tonali https://t.co/c5Zm65qTRt pic.twitter.com/9oF4A9P1xJ

— Rex ??????? (@ThatRexGuy) August 16, 2023
---
After the failed attempts to land Moises Caicedo and Romeo Lavia, this news did come out of left-field but one can imagine the plan is to couple Endo with another defensive midfielder.
There are 16 days left in the transfer window and this could be a promising move so long as a younger starter is in the pipeline. Time will tell!