Liverpool have their first win of the season under their belt and Dominik Szoboszlai proved key for Jurgen Klopp, who witnessed three memorable Anfield debuts.
A new season and yet another rollercoaster to ride when it comes to the Reds.
A goal conceded inside three minutes, an equaliser, a penalty converted on the rebound, a red card, a third goal, two injury concerns and a debut to a new No. 3.
The 3-1 victory over Bournemouth was quite the ride, and yet FotMob make it easy to see how momentum was on the side of Klopp's men for the majority of the match – tell that to our heart rates!

There were talking points everywhere you looked, from Alexis Mac Allister's red card to Liverpool's response to going behind early – but when it came to the stats, three stood out.
Dom dominance

It was a near 90-minute highlight reel for Szoboszlai on his Anfield debut, a standout performance that proves just why Liverpool were keen to secure his signature.
His outing included winning the penalty, setting Jota's goal in motion and an all-round powerful display that made you think he could keep going for another 90.
But to really appreciate his performance it is best to give you a quick FotMob stats round up:
Game-high touches – 90
Joint-most dribbles – 3
Joint-most passes – 70
Third-highest passing accuracy – 93%
Passes into the final third – 5
Recoveries – 6
Talk about midfield dominance. More of that please, Dom!
A-B for Endo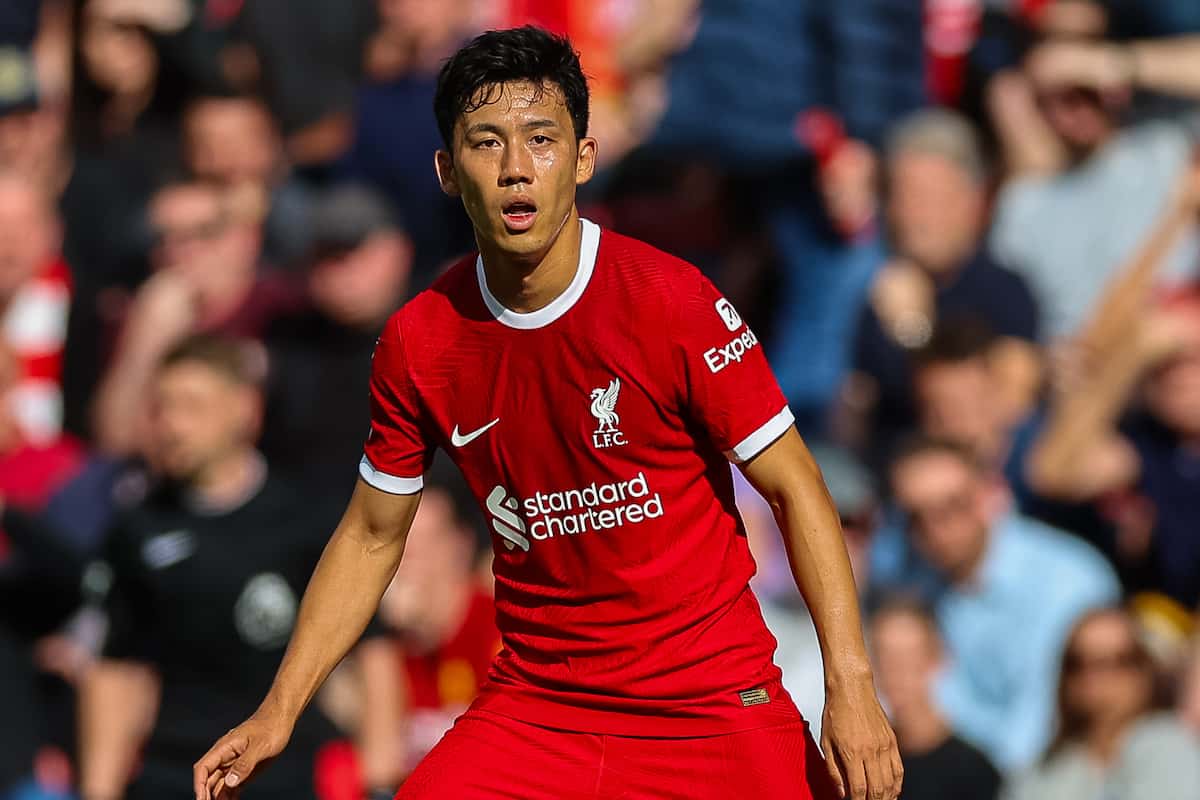 Signed on the Friday and playing on the Saturday, Endo did not have long to settle let alone come to terms with the fact he is now a Liverpool player!
But Klopp made it clear what we should expect saying, "It would be cool if he could win challenges and pass the ball from A to B – and he will do that, definitely, from day one."

And with with 15 accurate passes from 17 in his 27-minute cameo, he certainly got the ball from "A to B" – plus he also made two clearances (joint-second most for Liverpool) and an interception.
He came on when Liverpool were down to 10 and with little preparation, it's a good foundation to build from.
Klopp demands more ball, Reds respond

"We had 35 percent possession [vs. Chelsea], which is an absolute joke. That should not happen," were Klopp's words on the eve of this clash, and his team certainly listened.
The Reds finished with 64 percent possession at Anfield, nearly double the amount from the opening day, which, in turn, allowed the Reds to assert themselves in the contest.

Klopp explained the lowly time on the ball last week as his side being in a "rush" after conceding, but he "did not see that today," despite conceding in less than three minutes.
"We played the game we wanted," the manager said, and that they did after the early hiccup with 26 shots on goal – 10 on target – 507 accurate passes from 589 plus winning the ground duels (44 vs. 37) and aerial duels (19 vs. 11).
---
FotMob is an essential app for any fan to keep up with their team or follow football worldwide, it has everything you could want and you can download the FotMob App here.