With Liverpool's dearth of defensive midfielders has come a renewed interest in Stefan Bajcetic's potential to play there. Is that really where he plays best, though?
The young Spaniard seemed to come from nowhere when he broke into Liverpool's first team last season.
In Liverpool's academy, he had progressed well since joining from Celta Vigo's youth team in 2021. However, his rapid ascent to Jurgen Klopp's starting XI even caught those familiar with Bajcetic off guard.
He has always been technically excellent, but it was his tackling attributes that arguably surprised most when he played for the first team.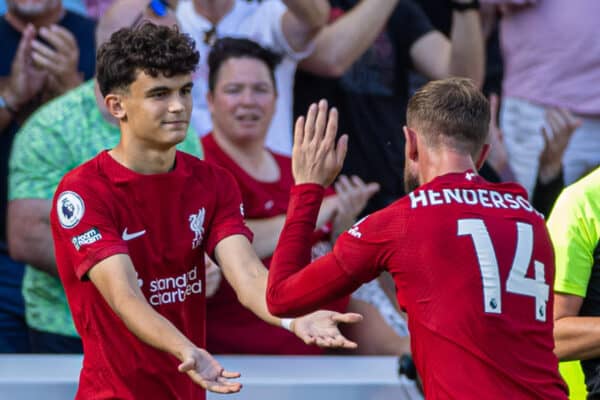 His brilliant awareness, combined with bite in the tackle, meant that he was fast becoming one of Klopp's go-to midfielders as senior players' declines were thrust into the spotlight.
Unfortunately, Bajcetic's season ended early when he was struck by an adductor injury in March. Klopp initially described the injury as "absolutely bad" but, thankfully, the layoff hasn't been quite as long as feared.
Now, he is slowly being brought back into the fold, acting as an unused substitute against Bournemouth before being left out of the squad vs. Newcastle.
A new environment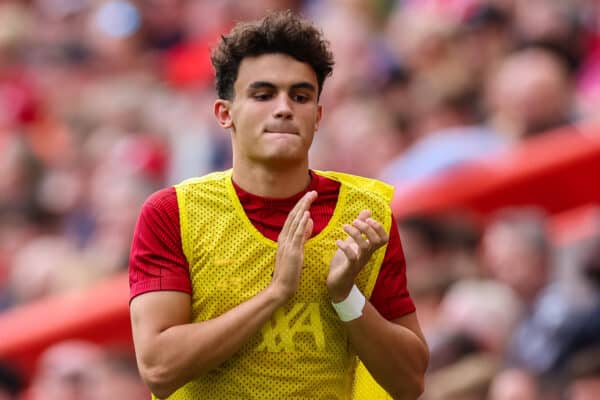 With the signings of Alexis Mac Allister and Dominik Szoboszlai, as well as the re-emergence of Curtis Jones at the end of last season, competition is fierce for a midfield spot.
However, Klopp has always been keen to remind us that Bajcetic has not been forgotten and is a part of his plans.
At the moment, the obvious position for him to fill is the No. 6. The acquisition of Wataru Endo has eased supporters' nerves about the hole in the squad, but he is 30 years old and seen by most as a valuable stopgap until Fabinho's long-term successor is found.
Many believe that successor is already at the club, in the form of Bajcetic, but there are reasons to think the Spaniard would be more suited to a box-to-box role than as a pure holding player.
The story so far

Klopp initially deployed the youngster as a defensive midfielder when he came into the team, but it soon became apparent that Bajcetic was performing better when he was playing a slightly more advanced position.
His incisive passing gave Liverpool's front line a big boost after Christmas, and a goal at Villa Park on Boxing Day proved he had the composure to operate around the opposition's penalty box.
Off the ball, the 18-year-old was energetic and would be quick to close down – he wouldn't play under Klopp if he couldn't – but there were signs in the stats that he isn't in the same bracket as the league's best defensive midfielders.
Last season, albeit from a smaller sample size than the others, Bajcetic won 1.03 tackles per 90 minutes.
When compared to Fabinho, Rodri and Casemiro, he clearly comes off the weakest as the others managed 1.28, 1.27 and 1.94 per game respectively.
Where he excels…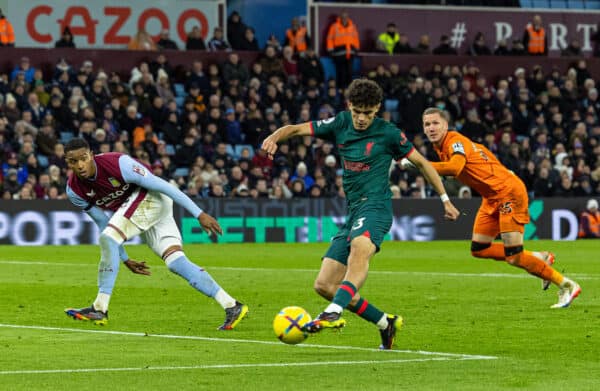 Where Bacjetic did shine, though, was at passes into the penalty area. With 1.21 per 90, he beat the others in that respect and showed clearly that himself to be an asset going forward.
Arguably the midfielder's strongest asset is his vision and awareness.
Using his impeccable control of the ball, he has the ability that fellow Spaniards, such as Xabi Alonso, Andres Iniesta and Xavi, have had to take players out of the game with clever use of the body.
He excelled with his back to goal and was able to turn a potentially dangerous situation into an offensive one with ease. This is, of course, an important skill for a modern defensive midfielder to have, but Bajcetic has more than that.
It felt like he was held back at times playing as a holding midfielder.

Defensive midfield is a particularly difficult position to learn, and requires experience to become an expert on.
In the home game against Real Madrid last season, Bajcetic saw first-hand how much he had to learn when coming up against Luka Modric.
Perhaps, in time, Bajcetic will master a holding midfield role.
For now, though, with his wonderful capacity to make use of the ball when receiving from all angles, he is a better No. 8 than 6. That's just my tuppence worth anyway.