Tottenham manager Ange Postecoglou has compared his childhood support of Liverpool to how he used to watch the TV show 'Happy Days' growing up.
"Look, I used to love 'Happy Days' back then too, but I don't have pictures of the Fonz on my wall today either," he joked.
Postecoglou has made an excellent start to life at Tottenham, having arrived from Celtic in the summer, but Saturday brings an interesting test.
Spurs host Liverpool in a clash of two unbeaten sides in the Premier League, with the Australian having grown up a Reds supporter.
It is well-documented now that Postecoglou was a Liverpool fan growing up, but in his pre-match press conference, he insisted that was no longer the case.
"It was the '70s, so you went one of two ways: it seemed they only used to show Liverpool or Man United [in Australia] at the time," he told reporters.

"So a couple of my best mates went Man United, so I went the other way so we could keep it interesting.
"Like any kid, I had the posters up on my wall, so Liverpool was my team. But you grow up, things change.
"I used to love 'Happy Days' back then too, but I don't have pictures of the Fonz on my wall today either. So it's just the way things are."
This comes after the Spurs manager joked recently that he had only "taken the posters down" from his bedroom wall "last week."
His comments to Gary Lineker on BBC's Football Focus were more elaborate than his explanation ahead of Saturday's evening kickoff.
"Liverpool in the '70s, when they played the whole possession stuff and really played football, it was a bit different, and it always attracted me down that road," Postecoglou told Lineker.
"That obviously influenced me."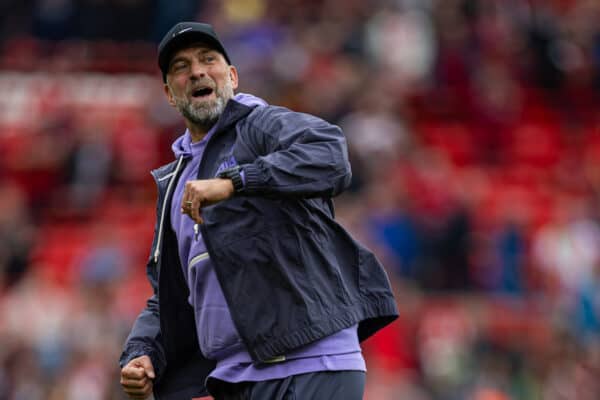 As he continued his press conference, though, the 58-year-old detailed Jurgen Klopp's impact not only on Liverpool, but the Premier League in general.
"From when Jurgen came to the league and the way they set up, just the tempo and intensity with which they played," he is quoted by football.london.
"Both offensively and defensively, it was at another level.
"The Premier League has always been a fairly high-tempo league but I thought they took it to another level.
"At times, it looked almost chaotic but you could see there was a plan behind it. It is very hard to cope with."