Has Liverpool's failure to sign a defensive midfielder prompted a change in approach this season? Aaron Cutler asks the question.
Football is cyclical. Nobody can win forever, not even Manchester City.
And as every dynasty has an expiry date, every formation or style of play will be counteracted, eventually.
The evolution of the beautiful game is what keeps it, well… beautiful.
While Pep Guardiola is rightly lauded as an innovator, his Liverpool counterpart knows a thing or two about tactics and cycles.
Perhaps that's why he remained so cool during a summer when the heat was very much on.
Defensive midfield targets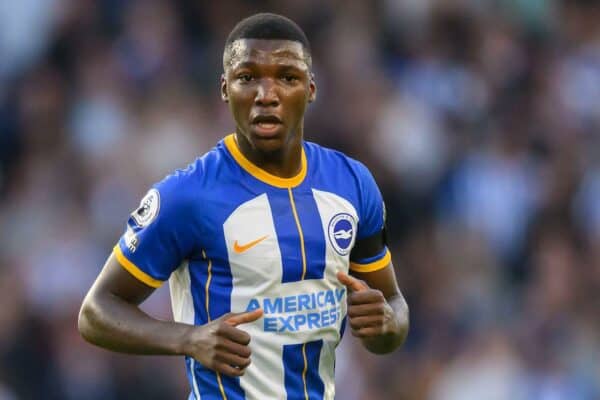 As the transfer window 'slammed shut' it signalled the typical rush to judgements.
While nobody would claim the Reds won the 'Deadline Day Trophy' (sponsored by Sky, presumably) the general consensus was we'd done okay.
Over the course of three eventful months, we revamped and refreshed an ageing midfield.
That is no mean feat in a climate skewed by the influx of Saudi cash.
Inevitable complaints centred on a failure to sign a new defender and a seeming refusal to move for a second outright defensive midfielder.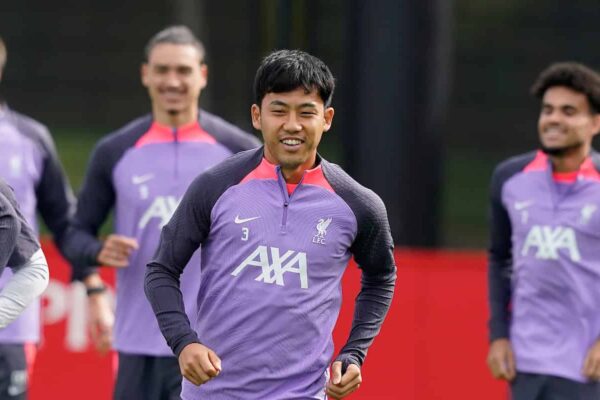 The start of the season however brings that second grievance into sharp focus.
The surprising and ultimately failed pursuit of Moises Caicedo proves the club were on the lookout for a new defensive midfielder.
The speed at which we signed Wataru Endo following that knock-back though tells a story. So too does the lack of movement thereafter.
It would seem to suggest that Liverpool's scouting department take a dim view of defensive midfielders generally.
For five years they had one of the best in the business, but peak Fabinhos are hard to come by.

In Rodri, City surely boast the preeminent defensive midfielder, but who rivals him? More to the point, who could lay a claim in two-three years from now?
Declan Rice fits the mould but was always Arsenal-bound. Excluding the Englishman and Caicedo it's slim pickings.
From a Liverpool perspective, links to Sofyan Amrabat and Youssouf Fofana always seemed tenuous.
Fulham's Joao Palhinha may have been a viable option, but age (he's 28) and an untimely shoulder injury probably scuppered any tentative interest.
Faced with a dearth of quality options it's fair to assume Liverpool made a conscious decision to do things differently.
Gameplan

In snapping up Endo – a decent and relatively cheap option – they drafted in a specialist of sorts.
They, therefore, covered themselves for those situations demanding an out-and-out defensive midfielder.
The gamble is in the expectation those scenarios will be few and far between.
That's because Klopp and his coaching team seem to have settled on what may be simplistically described as a footballing midfield.
When Alexis Mac Allister started the deepest of three midfielders at Chelsea, we presumed it was a temporary measure. Six weeks on, it's clear that was by design.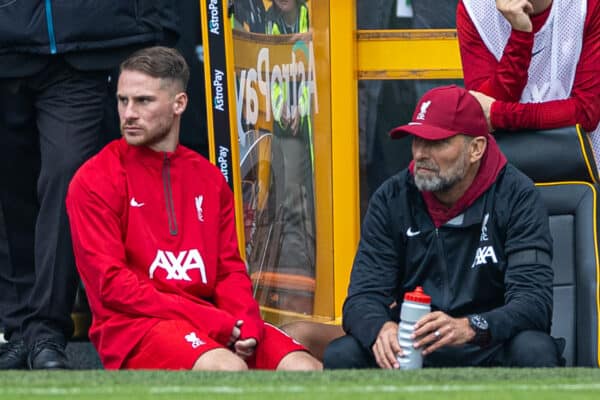 To dismiss Fabinho as a destroyer and nothing else is patently wrong. The Brazilian had a decent passing range and was tactically brilliant.
What he rarely did however was progress and carry the ball.
Knowing Liverpool will dominate possession in the majority of games, Klopp seems to have prioritised that above all else.
Would he have liked a world-class No. 6, be that a Caicedo, Rice or even a Lavia? You bet.
Has he considered the options a tier down and decided he's better served getting creative? It appears so.
Midfield skillsets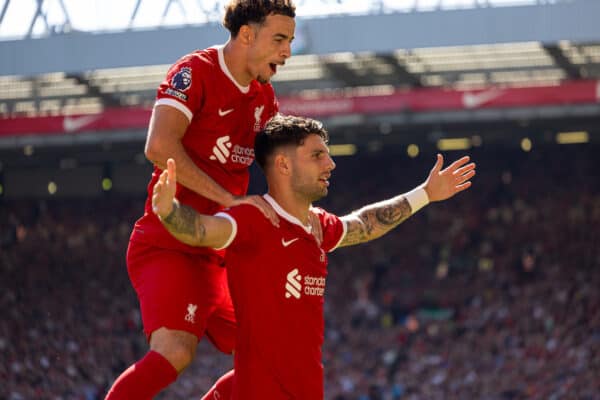 With the exception of Endo, none of Liverpool's midfielders can now be considered your archetypal No. 6.
Yes, some of them have done 'bits' in that area but everyone should be considered more progressive.
This includes both Thiago and Stefan Bajcetic, who were wrongly categorised as 6s by some of the fanbase and more ignorant pundits this summer.
The makeup of our squad is a sign of how Liverpool want to play this term.
As a case in point, the majority of Mac Allister's minutes have come in that deepest midfield berth when we presumed he'd be starting higher up the field.
His assist against West Ham proves that doesn't have to come at the expense of ingenuity.
Significantly, when the going got tough at Wolves and we needed to win control of the midfield, the solution wasn't Endo but rather a tactical shift.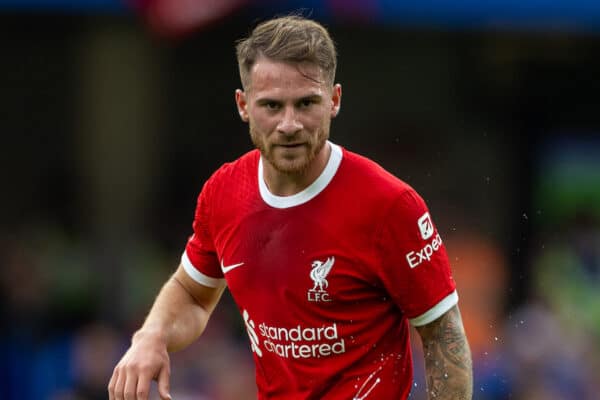 Ironically for a team lacking them, Liverpool switched to what might be called a double six, with two ball-playing midfielders dictating proceedings from deep.
And indeed, Dominik Szoboszlai and Curtis Jones combined brilliantly.
Has it worked perfectly up to now? That's debatable.
The Reds have been overrun on occasions and continue to fall behind in games.
Yet they've also had the running power and creativity on the field to fight back and win matches. Therein lies the difference.
Amongst a litany of issues last season, tiring legs were perhaps the biggest failing. This undermined best-laid plans at both ends of the pitch.
Liverpool's new-look midfield is not only more creative but more energetic. Szoboszlai in particular looks like he can run for days.
They're also combative. Heading into the West Ham game only three sides had contested more duels in the centre of the park than Liverpool (Crystal Palace, Wolves and Brentford).
Success rates vary, with Mac Allister winning 50 percent of the challenges he makes, Jones 40 percent and Szoboszlai a surprisingly low 20 percent.
All three though are constant and putting up more of a fight than we saw in the darkest days of 2022/23.
A new approach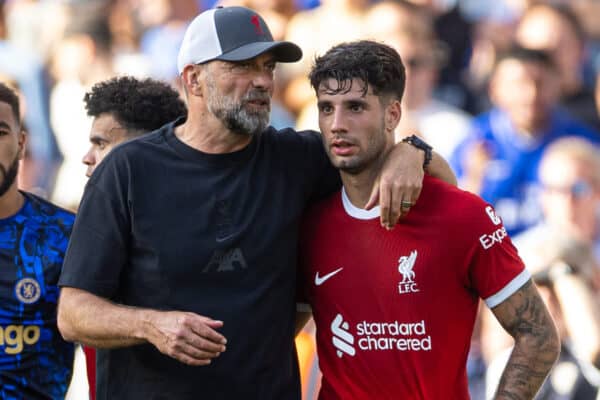 Such is football that if Liverpool's decision to abandon the No. 6 – at least in the majority of games – pays dividends, Klopp will be lavished with praise.
While that will be merited, applauding his foresight might be more appropriate.
Back in the early to mid-2000s Claude Makelele made the No. 6 fashionable. While not the first midfielder of that kind he popularised the role and spawned a generation of players with a specific skillset.
Klopp and Liverpool – by accident more than design – may have realised this is now a dying breed, certainly at an elite level.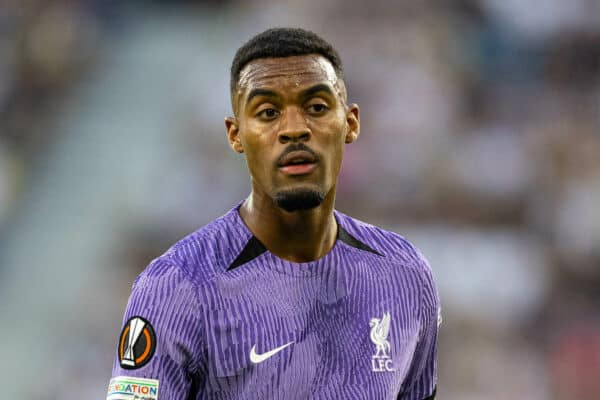 As such engine rooms need to evolve and feature players that might be considered complete midfielders.
Ryan Gravenberch fits that description. Expect him to do a little 'six-ing' but so much more besides.
And this could be the remit for all future signings in the middle of the park as both Liverpool and football enter a new cycle.