For the latest edition of My Liverpool Life, Sam Millne caught up the founder of Liverpool's long-running Red All Over The Land fanzine, John Pearman.
I started supporting Liverpool because…
My mother was from Bootle and my father, although his father actually played professionally at the turn of the last century, he had no interest in football, not really anyway.
My introduction to football was through my father because he was a bandsman and he used to play before games at Leicester City in the the Leicestershire Constabulary police band, so he used to take me. I started going then, around 1954/55.
It was my mother who started telling my all about Liverpool, and I just got this fascination for what Liverpool was all about.
My first match was…

I can certainly can remember because it was away in Leicester (near where I grew up), 1962, and I was 16 at the time.
Liverpool got beat 3-0 and Bill Shankly said Leicester were the best team Liverpool have played since coming up.
My favourite memory supporting the Reds is…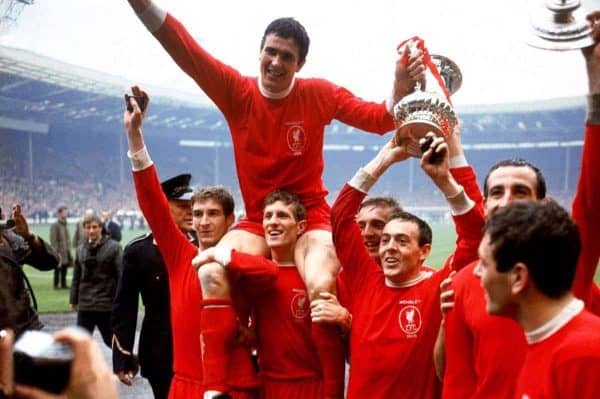 Possibly the greatest day would have been the 1965 FA Cup final. I was lucky to get a ticket for that and I would have been 17.
I think the other one has got to be the Barcelona game, I've never seen anything like that Barcelona game.
1965 was my second experience of being among the Liverpool fans en masse. The cup final was a special occasion watched all over the world.
• Read more about John Pearman and Red All Over The Land here
There were people who had no interest in football who would watch the FA Cup final. Back then, it was a one-off, you only got to the final once for a lot of teams.
I actually went on a bus from Loughborough to Wembley with a Leeds fan and it rained. I'd say probably in excess of 40,000 Liverpool fans somehow managed to get tickets.
It was the first time Liverpool had ever won it and the whole city was incredible.
My favourite season supporting the Reds was…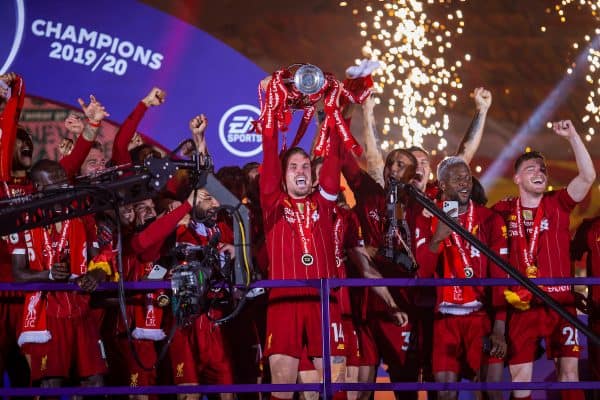 My favourite season would be the one when we won the league (2019/20), up until it stopped and we couldn't go anymore.
I have to say that because the football Liverpool played, I'd never seen that. That was by far the best football I've ever seen from anyone anywhere, from any team.
It was phenomenal, you had to watch it to believe it was actually happening. I was sitting in the Main Stand for most of the games and the guy I went with just said: "This isn't real!"
I'd never seen football like it, never.
Through Red All Over The Land I've met…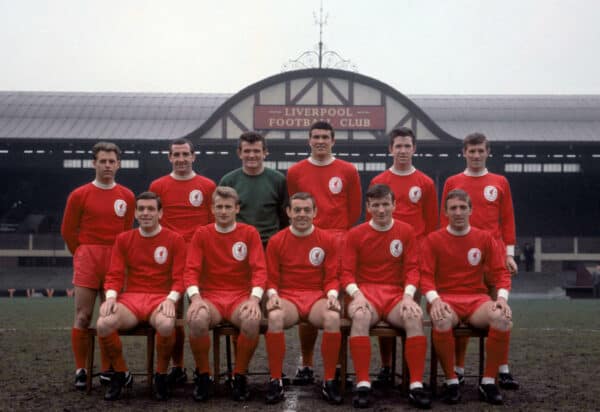 In 1999, we met a lot of the former players: Ian St John, Ron Yeats, Tommy Lawrence, who was my particular favourite, Ian Callahan and Peter Thompson, people like that.
They all come along to an event that we'd organised with the club called Shankly Day, and that was a tremendous success. It was to celebrate Shankly's 40th anniversary of becoming manager of Liverpool.
We got all the players from Shankly's first team that we could get, and all the players from Shankly's second team that we could get, which included Kevin Keegan who, at the time, was the manager of England.
I think we had over 20 players there, so we got the 1974 FA winning team and the 1965 Cup FA winning team standing opposite each other, that was a fantastic day.
---
Thanks to John for his time. You can subscribe to the Red All Over The Land fanzine online here.
Read about more interesting LFC supporters in My Liverpool Life, here.