It would be fair to say that there was some initial confusion over exactly what role Liverpool had signed Ryan Gravenberch for.
In confirming his arrival, sources close to the club described the Dutchman as the 'multifunctional' midfielder they had long said they wanted to add this summer.
According to them, Gravenberch would be called upon to take on both the No. 8 and No. 6 roles featured in Jurgen Klopp's system.
But then the manager himself spoke about his latest addition, and seemed to contradict that view with a fairly persuasive summary of his skills.
Asked what Gravenberch can provide, the German said: "He is super-talented, he can drive the ball, he can be really a box-to-box threat, he is going there."
This did not seem like the praise one might lavish upon a holding midfielder, nor did the player's own appraisal of his traits.
?? Good advice from Ryan Gravenberch's parents! pic.twitter.com/gIrlOuMnjr

— This Is Anfield (@thisisanfield) September 2, 2023
Commenting on what he might bring to Liverpool, he said: "I think I'm a good dribbler, I'm a technical player. Also a box-to-box player. I also have a good shot."
It can be no coincidence that these assessments aligned with those of Thomas Tuchel, the Bayern Munich manager who had let Gravenberch go in the hope of signing a true holder this summer.
"He's a box-to-box midfielder for me, an attacking player," he said. "The main problem for him is that we don't really play with a No. 8 in our 4-2-3-1 system."
On this evidence, there is substance to the Georginio Wijnaldum comparisons that have persisted ever since Gravenberch was linked with Anfield.
Both are Dutch, intelligent footballers and tireless runners; a perfect combination of characteristics for anyone playing under Klopp.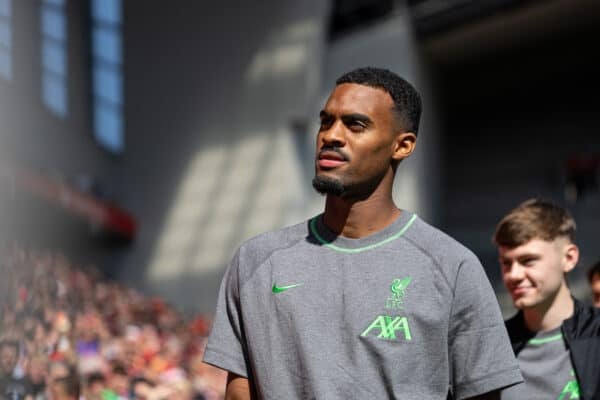 But, as was the case with Wijnaldum, it seems clear that the manager also views Gravenberch – at most – as someone capable of deputising in the holding role, rather than one who might make it his home.
That news will come as a blow to some supporters, who have talked up the new man's ability to anchor the midfield since his signing was confirmed.
In truth, hope that he might land there is largely rooted in a (perhaps understandable) struggle to conceive Wataru Endo as the go-to man in that position given his lack of pedigree.
Klopp's admiration for the Japanese is a matter of public record, and Liverpool's hit rate on transfers is enough to make you believe that they may have found another diamond in the rough.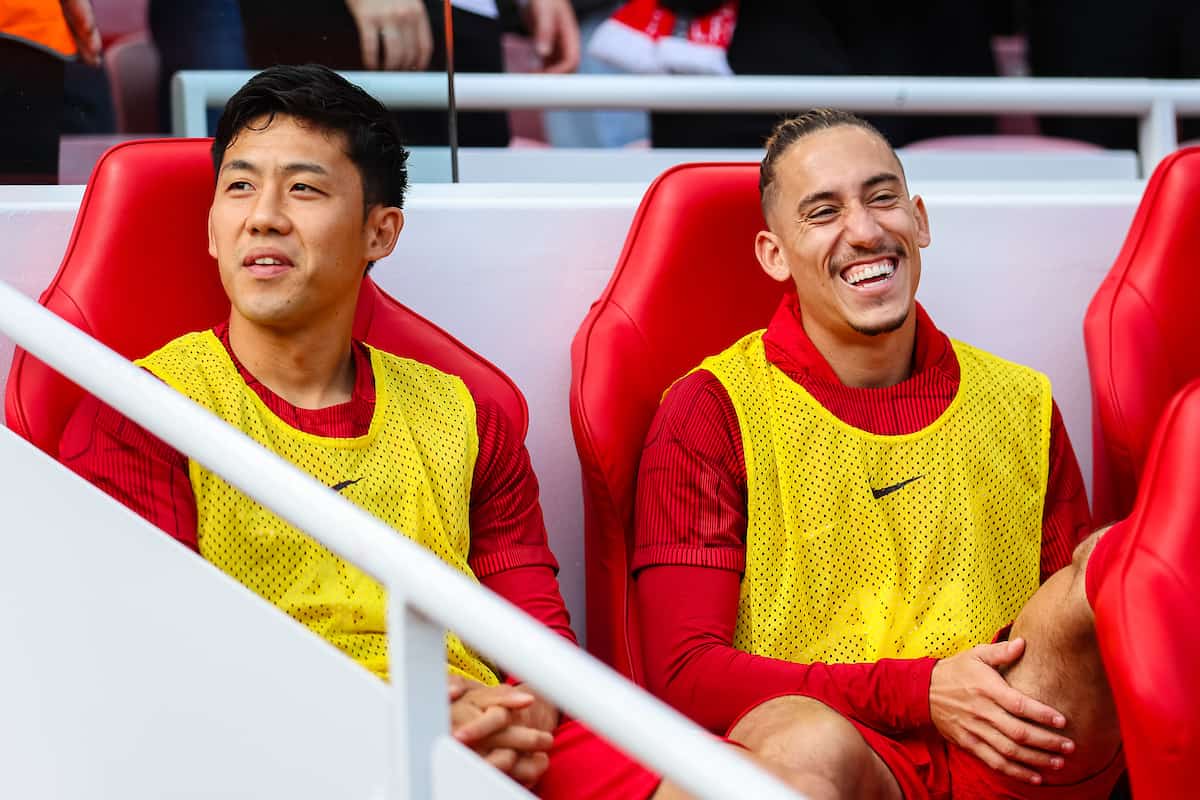 But his arrival at Anfield owes much to a dearth of pre-peak, elite-level No. 6s on the market this summer – one which Liverpool sources privately pointed out very early in the window.
Some supporters may disagree with that expert view, but one need only look at the names coveted on social media to see that argument is already being borne out.
Take Florentino Luis, who is currently struggling to start games for Benfica, or Ibrahim Sangare, who has just landed at Nottingham Forest.
And while Cheick Doucoure, Douglas Luiz and Boubacar Kamara are all fine players in their own right, do any of that trio look destined to end up among the best in the world in their position?
For the fees that would have been commanded, that is the level that should be expected, and if Liverpool were not convinced, then a cut-price alternative makes more sense.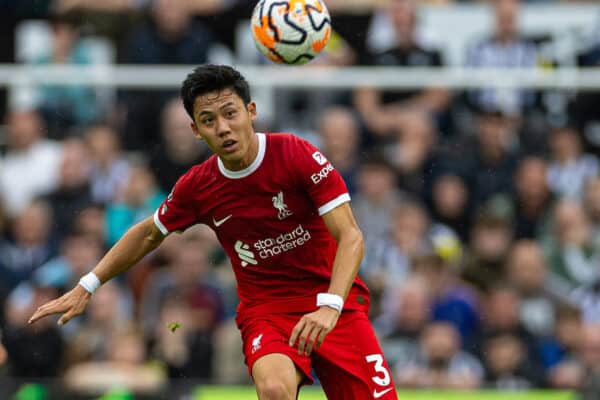 Of course, while that may be true, there is no question that, as the sole specialist six in the squad, Endo finds himself under immense pressure.
The 30-year-old's recent career has seen him engaged in relegation battles rather than challenging for trophies, so it would be fair to say he would have to surprise in making that leap this season.
And it is in that context that Liverpool could perhaps do with Gravenberch lightening the load at the very least when it comes to playing in the six.
Even accounting for Klopp's comments, that is not impossible to imagine, with the Reds doing an impressive job of controlling Aston Villa on Sunday without a natural holder.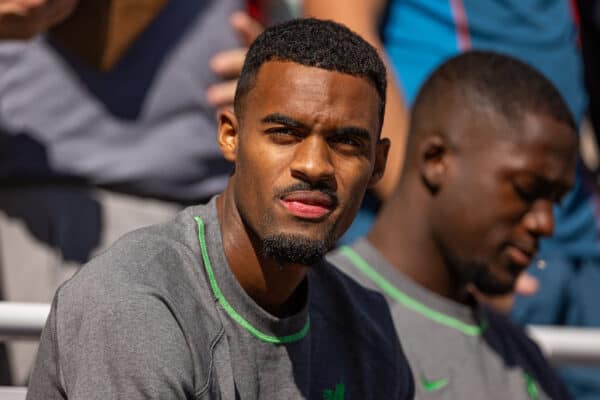 But we have yet to see whether that is a workable tactic against the truly elite opposition, or if Klopp will prefer to lean on Endo in such circumstances.
Either way, Liverpool's belief that they have landed a midfielder of game-changing quality in Gravenberch remains unshaken.
The only issue for fans is that the 21-year-old's brilliance looks unlikely to be evidenced in the position they feel it is most needed.